You don't have to look far to find competitive positions on the Patriots roster this summer, in all three phases of the game. Throughout training camp, the level of competition has by and large lived up to expectation, though it has been controlled intensity under practice conditions.
The true test would come at full speed, under the lights, in preseason games, when suspicions are either confirmed or contradicted and jobs can be won or lost. Against the reigning Super Bowl champs, the Patriots had a great opportunity to get a first look at how they measure up against top-flight opposition.
In many areas, the results were positive.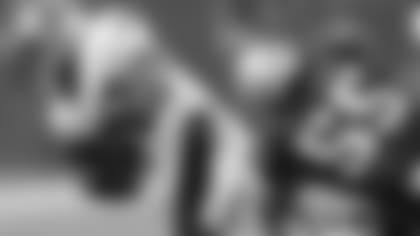 ]()As has been the case ever since incumbent Gary Guytonwent down with an injury in the second week of camp, rookie Brandon Spikeslined up next to Jerod Mayo on the first defensive series of game.
He remained there for the majority of the first half, exiting only on obvious passing downs when the Patriots went to their dime package.
Spikes had a productive debut in a Patriots uniform, tallying eight total tackles (three solo), which led all Patriots defenders. More impressively, he looked like a veteran shedding blocks, reading plays and reacting to the ball, while taking on would-be blockers with powerful shoulder thrusts to their chest, as we've seen him do during camp practices.
Midway through the second quarter, rookie Dane Fletchersubbed in for Mayo alongside Spikes. He played the remainder of the game, finishing with a pair of tackles, while Spikes finally relinquished his spot to second-year man Tyrone McKenzieat the end of the third quarter.
After missing his rookie year with a knee injury, McKenzie was hungry to perform right off the bat, which he did. He shot into the Saints backfield to make a stop, then made a tackle for a loss on a third-and-one play, forcing a punt.
Spikes did return for one play during the fourth quarter, but McKenzie went back in on the next series.
"A little rusty," was how McKenzie described his pro debut. "I mean, that's my first game since the Senior Bowl. It was great."
He's had training camp to get used to the physical aspect of hitting, but the game provided him a rare opportunity to get back in shape mentally to the speed of reacting to plays unfolding.
"As soon as I started getting a couple of plays, it started clicking really quick on me, and I started catching on. You just have to be ready when they give you the call. I was waiting all game, and when they called me, I had to make an impact out there."
McKenzie finished the night with four tackles (two solo).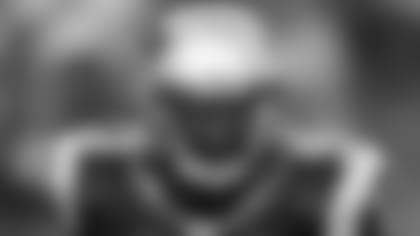 ]()With just five true outside linebackers on the roster, there were plenty of reps to go around, but very few combinations, as rookie Jermaine Cunninghamwas inactive for the preseason opener. The defense started with Tully Banta-Cainon the right and Marques Murrellon the left. Almost immediately, the newcomer Murrell made his presence felt. On the second play of the game, he pressured Saints QB Drew Breesinto throwing an incompletion, then brought Brees down with a sack on the very next play to force a three-and-out punting situation.
"It's not a lot of guys, but the competition is strong regardless of how many players are there or not," Murrell told reporters in the post-game Patriots locker room. "Everybody is fighting for this position right now. The best thing to do is keep learning the game, keep getting better every day."
The Banta-Cain/Murrell combo remained intact for the next two series, when Rob Ninkovichcame on during the fourth defensive series in place of Banta-Cain. A few plays later, Pierre Woodstook Murrell's place opposite Ninkovich.
It didn't take long for Ninkovich to contribute. He hit Saints backup QB Chase Danielas he threw, causing an incompletion, and registered three total tackles on the night.
"Getting to the quarterback … that's what I like to do. It's fun getting any pressure you can on him, you know," Ninkovich said afterward. "Still trying to improve, learn a little more every game. I feel like, this game, I've learned a few things. Hopefully, next week it'll get better. Third week and fourth week, I'll be even better."
Continuing what has been the case during training camp of late, Dan Connollygot the start at left guard in place of the unsigned Logan Mankinsand injured replacement Nick Kaczur.
Connolly made a positive impression early, doing a nice job pulling to help running back Kevin Faulkpick up a first down in the red zone, then again when he pulled and sprang BenJarvus Green-Ellis'first-quarter touchdown run.
Newcomer Eric Ghiaciucreplaced Connolly on the fourth series, and, like Connolly, helped lead the way for a Laurence MaroneyTD run. Rookie Ted Larsenstarted the second half and nearly gave up a sack on his second play. Ryan Wendellalso saw reps at left guard in the fourth quarter.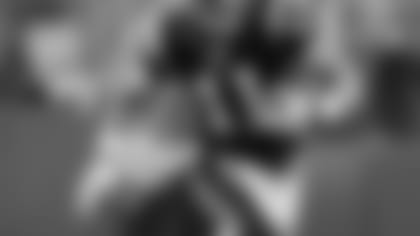 ]()Last year, the first time he touched the football in an NFL preseason game, Julian Edelmantook a punt 85 yards for a touchdown against Philadelphia. He nearly duplicated that effort by taking the first punt he fielded against New Orleans 40 yards, which set up the first score of the game.
"Yeah, we got a lot of guys blocked. As a returner, you have to make one guy miss. We executed the play, it was just unfortunate we didn't get in the [end] zone," Edelman remarked later.
The big plays continued when rookie Devin McCourtyadded a pair of 50 -yard kickoff returns in the second half. Rookie Taylor Pricealso returned a pair of punts, while Darnell Jenkinsand Brandon Tate each had a chance to return a kickoff.