The Patriots enjoyed a strong offseason and added some quality talented in a number of positions. The team appears poised for yet another solid run in the postseason and has already established itself as the early favorite to get back to the Super Bowl.
With that in mind, last week we looked at the roster and debated which positions were the deepest. There was plenty to choose from given the amount of talent currently playing in New England.
Obviously there's a lot of work to be done in order for that talent to be realized, but we also recognize that some areas are deeper than others and no team can be completely stocked with high-level options at every position.
So, this week we're going to look at the flip side of the argument. The Samsonite Question of the Week is: Which position is most in need of some added depth?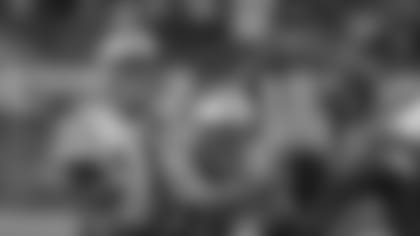 This one isn't even close in my mind. The interior of the offensive line lacks depth with Ted Karras representing the only option with any real experience as the backup at all three positions. Karras played in the opener last year and then sat and watched pretty much the rest of the way.
Jamil Douglas, Chase Farris and James Ferentz have some NFL experience but nothing that would make Bill Belichick feel secure is something were to happen to one or more of the starters. In the past players like Josh Kline and Russ Hochstein, who had starting experience with the Patriots, were around to use in a pinch. No such option exists beyond Karras at this point.
I wouldn't be surprised to see Belichick make a move to add some depth, especially considering the importance the offensive line holds once we get to the playoffs.
-AH PFW's Paul Perillo says ...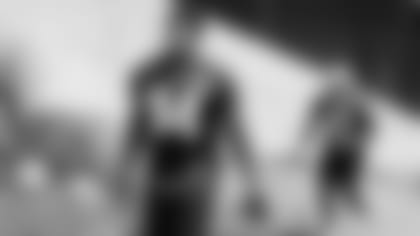 Most areas of the Patriots added talented beyond those that were lost at specific positions. Defensive end was not one of those areas.
Jabaal Sheard and Chris Long left via free agency and Rob Ninkovich is nearing the end of the line. The Patriots added Kony Ealy and are relying on the continued growth of Trey Flowers. They also added a pair of draft picks, but neither Derek Rivers nor Deatrich Wise figures to be ready for significant action. And Ealy left the field midway through Day 3 of mini-camp and hasn't been seen since.
All of this leads me to wonder about the pass rush, especially if Flowers winds up occupying more thought among opponents' game plans this season. I'd like to see a veteran pass rush specialist added to the mix who could play limited snaps but perhaps add some pressure on the passer. It's not exactly a major need, but it's one that could be addressed.
--PP
Now it's your turn to cast a vote in this week's Samsonite Make Your Case poll question.
[wysifield-embeddedpoll|eid="560776"|type="embeddedpoll"|view_mode="full"]