The Patriots have always employed a defense that can use both four- and three-man fronts under Bill Belichick. One of the reasons for this has been Belichick's preference to draft a wide variety of big men who could adapt to the differing schemes depending on what was needed at a particular time.
But recently the Patriots coach has stayed away from the 300-pounders in the draft, and more recently he's jettisoned a handful of them out of town as well. Ron Brace, Myron Pryor, Brandon Deaderick and Kyle Love were all sent packing over the past several months with the latter two waived earlier this week.
The moves sparked some discussion inside the PFW walls this week, and they also led to the questions about the current depth at the position. The Patriots would seem to have some options when it comes to outside threats with the likes of Chandler Jones, Rob Ninkovich, Jamie Collins, Justin Francis, Jermaine Cunningham, Jake Bequette and Canadian import Jason Vega.
But the situation inside isn't quite as clear with Vince Wilfork now representing the lone known commodity. Veteran free agent addition Tommy Kelly likely will vie for a starting role next to Wilfork, and Armond Armstead, another Canadian import, could factor into the mix as well. After that, lots of questions.
So, given the lack of certainty at the position we wondered if Belichick had another move up his sleeve. He's obviously not afraid of doing some unconventional things, so would it be completely out of the realm of possibility for him to bring back former All-Pro Richard Seymour?
We give the topic some thought in this week's Samsonite Make Your Case debate:
Should the Patriots sign Richard Seymour? PFW's Paul Perillo says ...
YES
Assuming Seymour isn't looking for anything too absurd in terms of dollars, I think it makes all the sense in the world to bring him back. He's a guy who's shown the ability to play in three- and four-man fronts in the past and has had obvious success playing in a Patriots uniform. He understands Belichick's ways and he wouldn't re-sign if he wasn't willing to conform to the system the way he did so well from 2001-08 before he was dealt to Oakland. So any lingering ill-will that may or may not have existed shouldn't factor into this decision at all.
Seymour is not the dominant force he once was but he can still play. After making five Pro Bowl appearances as a Patriot, he managed two more (2010-11) with the Raiders. He would immediately give the defensive line added versatility and could perform at either tackle or end depending on how Belichick wished to utilize him. He has the ability to pressure the pocket, and although not a pure pass rusher, he would join Tommy Kelly in providing the ability to collapse things from the inside.
Assuming the price is right, and at this point in the offseason it would seem nobody is willing to break the bank for him, bringing back Seymour make all the sense in the world.
-PP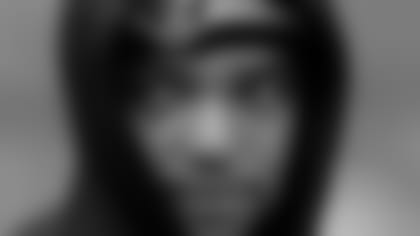 You can't go home again, especially when you didn't leave on the best of terms the first time. Seymour is an aging former star who's likely still looking to be paid handsomely for his services. I don't hold that against him, but it doesn't fit with the Patriots needs right now.
Seymour has always been best suited as the five-technique in the 3-4. New England needs more of a true interior lineman/backup nose tackle type at this point. There is no reason for Belichick to invest even decent money in a guy who's going to rotate with the likes of Vince Wilfork and Tommy Kelly. That money would be much better suited luring John Abraham to Foxborough.
Sure the Patriots are a little thin (ironically) at defensive tackle. But they need low-cost depth at a position that isn't among the most important on the field anymore in today's NFL. Seymour was great his first time around in New England as a key cog on very good championship defenses. But times have changed.
-AH
Now it's the fans turn to cast their vote in this week's Samsonite Make Your Case poll question.
http://polldaddy.com/poll/7110757/