We're just over a week into training camp, but less than a week from the first preseason game. So, we thought we'd use this opportunity to take stock of what we've seen that's impressed us in the early goings.
What has been the most positive development to this point in training camp?
Read the arguments from the Patriots Football Weekly writers, then cast your vote in our Samsonite Make Your Case poll.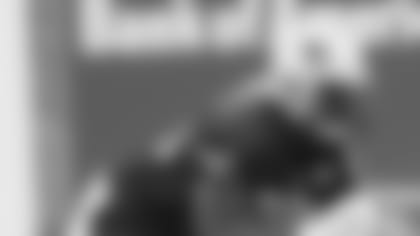 I'll be honest, as excited as I was that the Patriots finally drafted an edge player in the first round I was equally as worrisome that Jones might not be equipped to be an impact rookie. While there is still obviously a long way to go in the process, I've been pleasantly surprised with Jones' work on the practice fields. He's shown more pass rush ability than I expected from a young guy with only 10 career college sacks and never more than 4.5 in a season. He's fared well in one-on-one battles with left tackle Nate Solder in drills. He's gotten plenty of reps at right defensive end with a unit that's included Vince Wilfork, so it would seem he's doing a decent job picking up the system. While I'd still like to see the team bring back Andre Carter, I'm feeling better and better about Jones' potential rookie contributions with each passing day of practice.
~ AH "Dont'a Hightower..."
I was anxious to see how a 6-3, 270-pound man could move well enough to play linebacker and I wasn't disappointed when camp opened. Hightower has a rare combination of size, speed and athleticism while appearing to have instincts to match. He talked about not being overwhelmed by the transition from college to the pros, even mentioning that the change in speed hasn't really been noticeable. That's because Hightower understands the defense he's playing and the concepts he's learned. While he has yet to take part in a game, Hightower has been impressive patrolling the practice fields during camp and has showcased an edge and physicality that should make him a fan favorite for years to come. Now I'm even more anxious to watching Hightower develop once the games begin.
~PP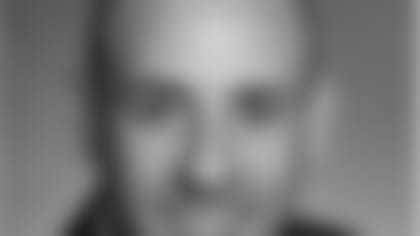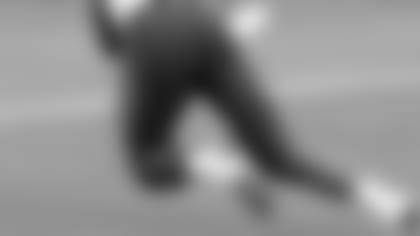 Life is funny sometimes. A year ago, most Patriots observers were giddy with anticipation over the arrival of a wide receiver wearing number 85. Turned out to be a disaster. One year later, another new receiver is donning the same digits, only he's been doing everything the previous owner couldn't. Brandon Lloyd has looked crisp running routes, beating defenders deep, and holding on to nearly every ball thrown his direction. He's had to miss the past couple of workouts, reportedly to nurse a minor injury (undisclosed), but he's already established himself as a key new component to the Patriots' already loaded offense. And while that old 85 continues to talk a good game down in Miami, the new 85 is playing a good one up here in Foxborough… and Lloyd just might have the last laugh.
*~ ES
Now it's your turn! Cast your vote in this week's Samsonite Make Your Case poll:
http://polldaddy.com/poll/6437850/