One unit of this year's Patriots is near the top of the league, statistically; the other, at the very bottom.
Obviously, therefore, you should be more concerned about one and not the other ... right?
Not if you read this week's arguments from the PFW writers, who tackle this week's Samsonite Make Your Case debate.
Which unit - offense or defense - are you most concerned about in the second half of the season?
Read the arguments from the Patriots Football Weekly writers, then cast your vote in our Samsonite Make Your Case poll.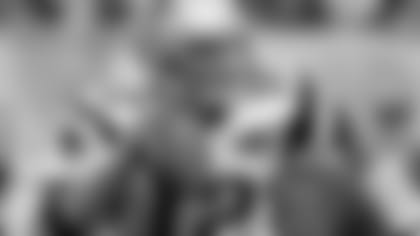 Erik Scalavino says, "Offense ..."
Am I concerned about Tom Brady, specifically? Of course not. Are the two tight ends beasts? Clearly. Is Wes Welker on his way to another 100-catch, All-Pro season? You betcha.
So, why am I worried about the offense?
Because that's all the Patriots have right now.
At the midway point of the season, we know how this Patriots team is constructed: a more than capable offense couple with an inconsistent defense. We know what to expect when the D is on the field. More often than not, they'll give up large chunks of yardage, time consuming drives, get to the quarterback now and then, but in the end, surrender around 24 points per game.
That means, it's up to the offense to keep this team competitive. That's a precarious way to go through a season. And, if you haven't noticed, New England's points-scored totals have decreased each week since the opener: 38, 35, 31, 31, 30, 20, 17. That trend disturbs me.
One reason: opposing defenses are getting pressure on Brady. He was sacked 10 times in October. There's far more talent on offense than defense right now, but if Brady can't distribute the ball and sustain drives, as we saw in Pittsburgh, New England falters.
I've come to accept what the defense can and can't do. And I know how powerful the offense can be. But those guys are human, too. If the Patriots can't keep up in the arms race in the remaining weeks, a playoff berth could be in jeopardy. As a result, color me concerned.
~ ES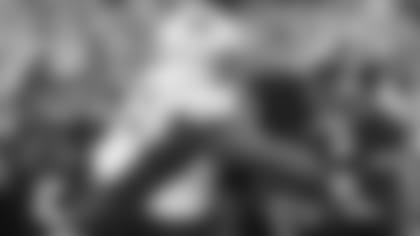 Andy Hart says, "Defense ..."
Is this a trick question? Am I on Candid Camera? Are you really asking me if I'm more worried about Tom Brady's offense that ranks No. 3 in the NFL or a defense that ranks 32nd?
As they say on ESPN, C'mon Man! This defense regularly allows 300-plus yards and can't get off the field often enough on third down. It makes bad quarterbacks look good and good quarterbacks look even better.
There is a lack of talent in the back end - at linebacker, safety and cornerback. But even worse is that the team's presumed top playmakers - Pro Bowlers Vince Wilfork, Jerod Mayo and Devin McCourty - have not been living up to their resumes/paychecks.
Brady goes a week or two with only average play against very good defenses and suddenly he and his offense are the problem? That's the most ridiculous thinking I've ever heard.
The defense has two types of players - guys who are living up their scouting report and simply aren't good enough as well as guys who aren't living up to their scouting report. Either way, there's little sign that anything will change or any major reason for hope on defense.
If the Patriots are going to win over the rest of the season and into January and beyond, it will be because Brady and company carry far more than their share of the team load. If the Patriots come up short, it will be because the defense is as bad as any I remember in my decade-plus covering the Patriots.
Any analysis beyond that is just water-muddying ridiculous rhetoric that's not worth listening to!
Your turn! Cast your vote in this week's Samsonite Make Your Case poll.
http://polldaddy.com/poll/5641518/