The bye week came at a perfect time for the Patriots, cutting the season exactly in half and allowing the team to recharge and gear up for the stretch drive. But with the time off coming at the midway point it also allows us the opportunity to assess what we've seen during the first half of the 2016 season.
First things first New England sits atop the league with the NFL's best record at 7-1. Odds-makers have the Patriots established as favorites to win the Super Bowl and the offense is a major reason for that. But with eight games now in the books we thought it might be time to analyze which member of the team was the best during the first half of the season.
So quite simply, this week's Samsonite Make Your Case question is: Who was the Patriots MVP during the first half of the season? PFW's Paul Perillo says ...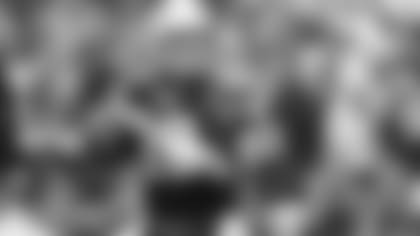 Despite missing the first four games of the season, Brady took the offense and the team to another level when he returned. Yes the Patriots were 3-1 in his absence, but none of those games featured the kind of fireworks that Brady provided in the four games he took part in. 
He threw 12 touchdowns, no picks and posted a passer rating of 133.9 while dominating opposing defenses. He got Rob Gronkowski back on track and integrated both Martellus Bennett and Chris Hogan effectively despite having very little practice time working with the newcomers. Since he returned the Patriots offense returned to the dominant force it's been in recent years and the unit has struck fear into the rest of the NFL. 
At the midway point of the season, New England is considered the favorite to win the Super Bowl, and that wasn't the case until Brady lit it up.
- PP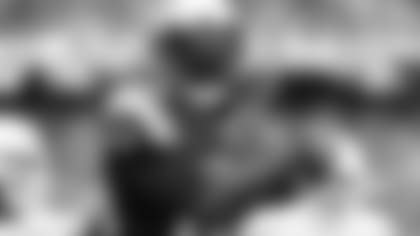 Brady has been superb but he missed half of the games. When he was out and the offense needed someone to help the young quarterbacks and it was LeGarrette Blount who carried the load.
Blount got the ball 20-plus times per game in three of the first four weeks and was the key player on offense. He topped 100 yards twice during that time and did so again in Pittsburgh after Brady returned. He's on pace to establish career highs in carries, yards and touchdowns after racking up 161 carries for 609 yards and nine touchdowns. His 3.8-yards-per-carry average may not jump off the page, but considering he was the focal point of the attack during the first month his performance grows in importance.
No one is claiming Blount is better than Brady, but during the first half of the season he was more important.
- AH
Now it's your turn to cast a vote in this week's Samsonite Make Your Case poll question.
[wysifield-embeddedpoll|eid="491421"|type="embeddedpoll"|view_mode="full"]