The Hall at Patriot Place presented by Raytheon will add its newest member in September but before that can take place the nomination committee will come up with three candidates for fans to choose from. This year will be one of the more interesting ones given the influx of first-year-eligible players who were instrumental parts of the team's Super Bowl titles.
Tedy Bruschi, Rodney Harrison and Willie McGinest are all entering their first year of eligibility – and all likely deserve a spot alongside the greatest players in franchise history. The problem is, only one gets elected in a given year.
On top of those worthy newcomers, a handful of others have been nominated in recent seasons but have yet to earn the fan vote necessary for induction. Among that talented group are Fred Marion, Houston Antwine and Bill Parcells, who will be inducted into the Pro Football Hall of Fame in Canton, Ohio, in August.
That makes at least six potential candidates for induction and creates some difficult choices for the committee as well as the fans. We thought we'd get a head start on the process and weigh in with our choices in this week's Samsonite Make Your Case.
Who should be the next Patriot inducted into the Hall at Patriot Place presented by Raytheon?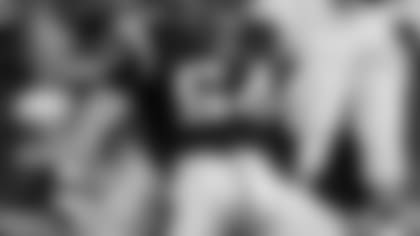 Nobody better personifies the championship Patriots than Bruschi. Even his name was perfect for cheering. Anytime a big play needed to be made by the Patriots defense there's a good chance Bruschi was involved.
Remember when he returned four consecutive interceptions for touchdowns? How about him taking the ball away from Indy's Dominic Rhodes in the playoff win over the Colts? And the most iconic image of them all – his pick-six in the snow against Miami that sparked the most spontaneous celebration in Gillette Stadium history.
Tedy Bruschi was at the center of them all, and many others, and while doing so the team won three titles in four years. As if that weren't enough, he added another incredible chapter to his career by returning months after a debilitating stroke nearly forced him into an early retirement and he managed to play another four seasons.
There are many worthy candidates for the Patriots Hall but none more so than Bruschi.
-AH PFW's Paul Perillo says ...
Rodney Harrison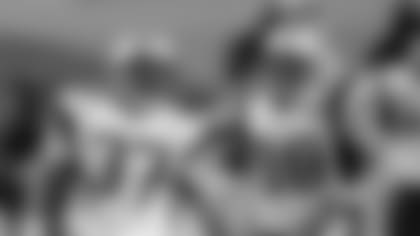 I'm going to admit right up front that I am not an impartial media observer when it comes to Harrison. He is quite simply my favorite Patriot that I ever covered. But even if I didn't feel that strongly about Harrison the person, I would still pick him as my top choice.
Obviously all of the first-year candidates are worthy and will be inducted, but Harrison to me is most deserving. His inspirational play on the field was topped only by his inspirational demeanor off it. Harrison was always the one who spearheaded the lack of respect theme inside the Patriots locker room, and he did so in a manner that resonated with his teammates.
On the field his physical presence was a tangible part of the Patriots secondary. Receivers knew there was a price to pay for catching passes over the middle and Harrison was the one collecting. In fact, his presence is still missed on the defense today. Oh, and he could cover effectively as well; just ask Peyton Manning about that.
And who could forget the image of Harrison wearing a sling with tears in his eyes following the Patriots dramatic win over Carolina in Super Bowl XXXVIII?
Bruschi and McGinest are equally worthy, but Harrison gets my top vote.
*-PP
*Now it's the fans turn to cast their vote for this week's Samsonite Make Your Case poll question.
http://polldaddy.com/poll/7001297/