Two games and two ugly offensive showings. This is certainly not the type of production we've become accustomed to with Tom Brady at the helm. Obviously a big part of the problem has been the transition the team is working through at receiver, and so far the youngsters have been struggling to keep pace.
While Kenbrell Thompkins, Aaron Dobson and Josh Boyce are clearly talented players, their inexperience has affected their production thus far and Brady appears to be getting frustrated as a result. So it would appear as if the Patriots have a choice to make – either live with the rookie mistakes and wait for the wideouts to develop or go out and find a suitable veteran receiver to add to the mix.
There are several names that have been mentioned in connection with the Patriots. The names of Deion Branch, Brandon Lloyd, Donte' Stallworth, Jabar Gaffney and even Randy Moss have been thrown around as possibilities, but thus far the team hasn't made any moves – although there was a report earlier in the week that indicated the team reached out to Lloyd about a possible return and the receiver is said to be not interested in playing at this point.
So where do you fall in this argument? We'll tackle the question in this week's Samsonite Make Your Case debate – Should the Patriots sign a veteran receiver to add to the mix?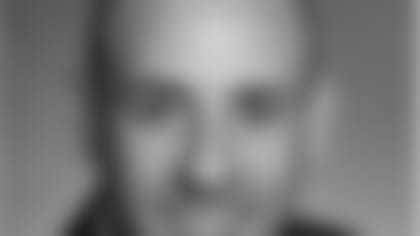 PFW's Erik Scalavino says ...
Yes
!The rookies all have talent and potential but with Danny Amendola sidelined and Rob Gronkowski still not quite ready to return, Tom Brady needs some help now. The team cannot afford to wait on the rookies to fight through their inevitable mistakes, and it would seem as if the Patriots actually agree with me considering they've reportedly reached out to Brandon Lloyd.
Obviously whatever veteran the team decides to bring in wouldn't necessarily have to take over a lead role. But at this point having a reliable complement to Julian Edelman and Gronk when he gets back would be beneficial for Brady as he searches for ways to move the ball. At this point, he doesn't have anyone like Deion Branch to provide a safety valve he doesn't yet have with the rookies.
This is not an indictment on the young guys but more a reflection on the overall lack of depth at receiver. It's time to get Brady some help now before the lack of offense starts costing the Patriots games.
-ES No
Stay the course, no matter how bumpy the seas are at this early point in the season. Clearly Bill Belichick and Josh McDaniels made the decision to go with a very young receiving corps – partially by design and partially by events in the offseason. Two admittedly ugly games into the year is far too early to pull the plug on that plan.
! Investing time and effort into developing Kenbrell Thompkins, Aaron Dobson and Josh Boyce should pay off in the long run, assuming the Patriots personnel evaluations of those three players are accurate. All three flashed ability during the summer. That can't have simply been a mirage.
It may not be easy on No. 12 or even pretty, but continuing to battle through the early stages with the youngsters should pay dividends later. Plus, I don't see anyone on the open market who could come in and be much better. Guys who've played here in the past like Deion Branch, Brandon Lloyd, Donte' Stallworth and Jabar Gaffney? No thanks. Whatever they once were, they're not worth bringing in now.
Things will improve when Rob Gronkowski gets back in action. Same is true when Danny Amendola returns to health. Until then Julian Edelman and the rookies need to do the best they can. Nothing worth doing is easy. But the youth movement at receiver could pay off huge if the team remains committed. That's not something that can be said about panicking and bringing in some veteran off the street. Plus, the track record for assimilating veterans into the offense isn't too impressive either. Stay the rookie course.
-AH
Now it's the fans turn to cast their vote in this week's Samsonite Make Your case poll question.
http://polldaddy.com/poll/7394470/