The Patriots went to great lengths to establish a running game early in the season. The offense invited teams to defend them with extra defensive backs and smaller personnel, and when that happened New England took advantage by running the ball.
The prime recipient of that added emphasis was Stevan Ridley, and the second-year back posted several solid outing on his way to a 1,000-yard season.
But as was the case last season as a rookie, Ridley derailed a bit of that success when he struggled through some periods where he had trouble holding onto the football. In 2011 he fumbled in consecutive games against Buffalo to close the season and Denver in the divisional playoffs. This year he coughed it up against Houston and San Francisco in back-to-back games.
The ball security issued cost him playing time as a rookie. After the fumble against the Broncos, he did not suit up for the AFC title game against Baltimore and merely watched the Super Bowl despite being in uniform. But what will his fate be this year?
That brings us to our Samsonite Make Your Case question of the week – Should the Patriots keep Ridley as their lead back through the playoffs?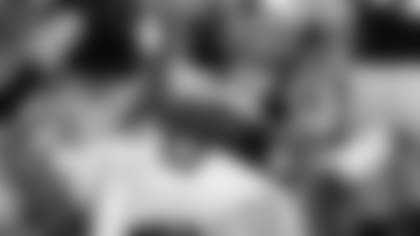 Stevan Ridley has been a huge positive presence on the Patriots top-ranked offense in 2012. Josh McDaniels and Co. focused all offseason and into the year on making the ground attack a more productive, complementary aspect of the New England offense. That goal has been achieved as the Patriots have a No. 8-ranked rushing attack after ranking 20th last season.
Ridley has carried 55-percent of the load on the ground in terms of attempts, has a 1,000-yard season and has added a new dimension with his ability to break off runs of 10-plus yards. All year Tom Brady has taken what the defense has given him: throwing on base fronts and running at sub units. It's a perfect way to play the game and has led to more points than anyone in the league. New England has not lost a game this season when rushing for 100 or more yards, going a perfect 10-0. The team is 0-4 when held under 100 yards. Seems simple.
Why throw that balanced attack away now because Ridley has four fumbles in nearly 300 carries? Many other top backs in the NFL also have four fumbles. It happens. But you know what else happens? Teams that pass first and don't have a running game to turn to usually run into a defense in the postseason that can hold their aerial attack in check. Then they have no place to turn, as happened to the Patriots in each of the team's last two Super Bowl appearances.
Too much time, energy and effort has been invested in the ground game – in Ridley – to turn back now. The Patriots will be a better team in January and February if they stick with their very productive lead back through this short, not-all-that-unexpected stint of ball security concerns. Bench Ridley and you might as well bench your title hopes. Stick with the plan and it will be rewarded in the end!
-AH PFW's Paul Perillo says ...
No
Fumbling the ball is unfortunately nothing new for Ridley. He had some issues holding onto the ball in college at LSU, he had some in limited action last year and now that he's the lead back he's experiencing them again this season. I don't think his production is worth risking another lost fumble at an inopportune time.
Ridley is solid, serviceable running back, but he's not going to make anyone forget about Adrian Peterson, who also fumbles on occasion. Ridley will turn in some quality runs but doesn't have much potential for breakaway touchdowns like some of the more dynamic backs in the league. Therefore, I don't want to risk fumbling without the potential reward of a 75-yard touchdown run.
If the Patriots insist on maintaining balance, and I'm not necessarily in favor of that either since the more chances Tom Brady has to move the ball the better, in my opinion, I believe Ridley shouldn't remain the lead dog. Brandon Bolden deserves some chances, as do Danny Woodhead and Shane Vereen in spread opportunities.
Keep the committee approach going and lessen the opportunities for a costly fumble to derail the team in the playoffs. If Brady struggles and the offense falls short, I can live with losing while riding my best player. If trying unsuccessfully to run the ball hurts the team, that would make the offseason much tougher to deal with.
*-PP
*
Now it's the fans turn to cast their vote in this week's Samsonite Make Your Case poll.
http://polldaddy.com/poll/6785726/