For the better part of a decade Vince Wilfork has been the steadying presence in the middle of the Patriots defense. His size, strength and athleticism have been the keys to a stout run defense that has buoyed the unit during that time. Now, the Patriots will need to make do without him since he was placed on injured reserve after rupturing his Achilles tendon in the team's Week 4 win over Atlanta.
So, how does the group respond? Obviously no one can replace Wilfork's presence and therefore everyone will have to pitch in and do their part. But in terms of expectations, more will be asked of some members of the front seven in the coming weeks.
Chandler Jones figures to be at the top of that list, as does his pass rushing partner Rob Ninkovich. The Patriots need those two to provide some heat from the outside. Jerod Mayo is considered a terrific captain and his leadership needs to help fill the void left by Wilfork's absence. Tommy Kelly will no longer have the luxury of working alongside Wilfork and now will likely deal with additional double teams. Brandon Spikes has been a forgotten man thus far but in terms of run stoppers few are as effective for the team as the linebacker.
So, there are lots of candidates to choose from, and that where we're headed for this week's Samsonite Make Your Case question.
With Vince Wilfork out, Chandler Jones becomes the key member of the front seven.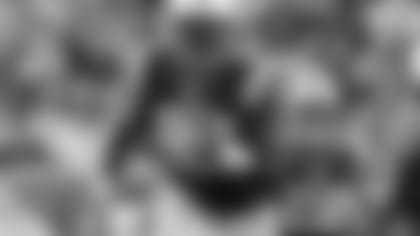 While Vince Wilfork has been the literal and figurative centerpiece of the Patriots defense for years, I came into 2013 believing Chandler Jones was the key member of the team's defensive front. That's only magnified with the All-Pro defensive tackle lost for the season.
Opposing offenses clearly have less to worry about with Wilfork out of the lineup, and can now focus more attention on the burgeoning young star Jones. It's up to him to prove that he can still be effective – and at times more than that – with more coming at him from the offensive line he's battling each week.
While everyone is going to have to pick up some of the slack with Wilfork gone, Jones must mature even more than maybe we first expected in his second season. He needs to be better against the run. He needs to be a more consistent pass rusher. He must prove he can beat some of the extra double teams that could be coming his way.
Jones isn't a rookie anymore. He's not a guy who can live off potential. He needs to take more ownership on the defensive line, the defensive front as a whole. Jones is now by far the most important member of New England's defensive front, and with all due respect to the other members of that group it isn't even close.
--AH PFW's Paul Perillo says ...
No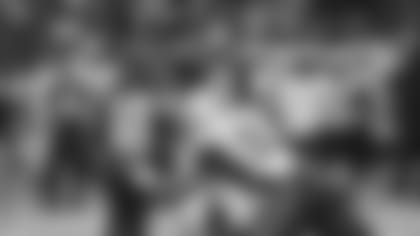 ](/node/46601)Jones is certainly going to receive more attention from opposing offenses but he by no means is alone. He just needs to keep playing his style on the outside, providing pressure off the edge and doing a nice job of containing the run.
I feel the burden to replace Vince is going to fall more along the interior, specifically Tommy Kelly and the linebackers. Kelly has played great thus far but hasn't dealt with as much attention as Wilfork usually does, and that's going to change. In order for the Patriots tough run defense not to change with it, Kelly is going to have to step up and make sure Jerod Mayo and perhaps Brandon Spikes can do their jobs.
Speaking of Mayo and Spikes, these two also will be asked to do more. Mayo will need to pick up some of the leadership void while Spikes' role on the defense is likely to increase. Thus far he's been somewhat of a bit player, seeing action only against running teams on early downs. He may be asked to be on the field more often to prevent opponents from trying to establish the run with Wilfork out.
Overall replacing Wilfork is no easy task but I feel it's about a lot more than just Jones. The front seven is going to have to step up, and the guy I feel will need to do the most in that regard is Kelly.
--PP
Now it's the fans turn to cast their vote in this week's Samsonite Make Your Case poll.
http://polldaddy.com/poll/7449452/