Ever since the Patriots lost Wes Welker there has been concern about the team's set of wide receivers. Then New England decided to release Brandon Lloyd, and Deion Branch remains unsigned – leaving very little experience among the cast of characters.
Bill Belichick has been busy adding to the group. First he signed former St. Louis slot receiver Danny Amendola, then he signed former Bill Donald Jones, former Viking Michael Jenkins and now a restricted free agent offer sheet to Pittsburgh's Emmanuel Sanders. The Patriots also re-signed Julian Edelman.
Basically in one offseason the team will see a complete overhaul at wide receiver with only Edelman returning among the group of five wideouts who caught at least one pass from Tom Brady last season. Instead of Welker, Lloyd, Edelman, Branch and Donte' Stallworth the team could very well have Amendola, Edelman, Sanders (assuming the Steelers don't match), Jones, Jenkins and/or any number of youngsters among a group that includes Jeremy Ebert, Andre Holmes and Kamar Aiken.
The question is, assuming Sanders is a Patriot in 2013, are there enough pass catchers for Tom Brady? That's where our Samsonite Make Your Case debate focuses this week – do the Patriots need to pick another wideout early in the draft?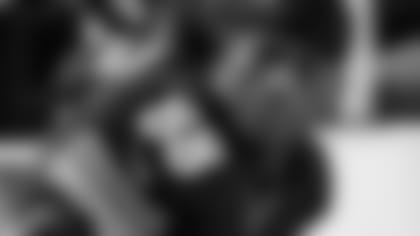 The Patriots have added plenty of competition and potential at the receiver spot this spring. Danny Amendola has a chance to slide into the productive slot spot. Beyond that, though, I have a lot of doubt about the likes of Donald Jones, Michael Jenkins and Emmanuel Sanders.
Anyone else worried how unanimous Steelers fans were in their belief that the team should simply let Sanders go and take the third-round pick, despite the fact they already lost Mike Wallace this offseason? Maybe that's because he's had a pretty lackluster three seasons. He's never had a play longer than 37 yards, despite playing with a pretty good offense and talent around him. Heck, he and Jones have been pretty much been the same guy in three seasons in the NFL – and that's not the kind of guy I'm willing to count on as a member of the offense. And all these guys are really versatile or slot types, more than true outside threats.
I still believe the draft is the place to get a potentially elite playmaker for the outside in the passing game, now and for the future. Maybe that's my guy, Terrance Williams. Maybe it's somebody else. But these offseason additions have done nothing to dissuade me from my belief that Bill Belichick needs to invest in a young, fast, developmental playmaker at receiver.
If at first you don't succeed – and Belichick hasn't successfully drafted a receiver since Deion Branch – then try, try again. Draft a receiver, Bill. Please!
--AH PFW's Paul Perillo says ...
No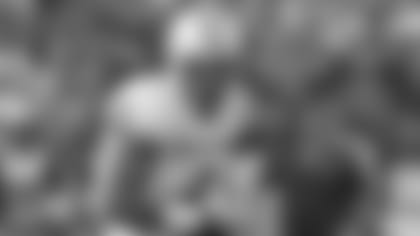 First, I've seen Tom Brady manage to be productive with less talented groups of receivers than this one. I believe at least one of the three among Sanders, Jones and Jenkins will emerge as a solid contributor in the passing game. And Amendola and Edelman are capable as well, and this group will be productive enough for Brady and the offense to succeed.
But I also think there are many other options in the passing game beyond the wide receivers. Last year New England had just two wideouts with more than 21 catches – Welker and Lloyd. Edelman added 21 and Branch 16. Throw in one catch from Stallworth and that was it. And all Brady was able to do with that group was throw 34 touchdowns and lead the most productive offense in the NFL.
A big reason for that is the plethora of options beyond wide receiver. Rob Gronkowski and Aaron Hernandez are the most dynamic tight end duo in the game. Jake Ballard should be in the mix and adds another possible target for Brady, and Daniel Fells and Michael Hoomanawanui will fight for backup spots.
Also, Shane Vereen and Leon Washington could factor into the passing game from the backfield, limiting the impact of losing Danny Woodhead. Vereen is more of a playmaker than Woodhead and given the opportunities may wind up being more productive. The veteran Washington should provide some insurance in that role as well.
My only concern here is Gronkowski's health. If the current infection in his arm is not resolved and he's at all compromised, then I'd be worried that Brady doesn't have enough to work with. Assuming Gronk is healthy and in the mix during the season, then I don't see the need to draft a receiver in the first two rounds. Of course it would be exciting to see a young wideout added; it's just not a must at this point.
-PP
Now it's the fans turn to cast their vote in this week's Samsonite Make Your Case poll question.
http://polldaddy.com/poll/7032929/