The Atlanta Falcons enter Super Bowl LI with the best offense in football, averaging almost 34 points per game. Matt Ryan, one of the favorites for NFL MVP this season, has a variety of weapons to choose from, and that's one of the main reasons for the success of his unit.
From Julio Jones to Mohamed Sanu to Devonta Freeman to Tevin Coleman to Taylor Gabriel, the Falcons are loaded with playmakers.
So, that means the Patriots defense will have its hands full trying to deal with those weapons, but the question is, which will be the focus of attention? Jones is the No. 1 receiver but the running backs have some versatility to creates mismatches in space. 
There's no simple solution, so this week's Samsonite Make Your Case question is, which Atlanta weapon should the Patriots defense focus on stopping on Super Bowl Sunday? DEVONTA FREEMAN/TEVIN COLEMAN
The Falcons offense has lots of weapons and dealing with Matt Ryan & Co. won't be easy. But the one aspect of Atlanta's offense that concerns me most is the versatility of the running backs. Both Devonta Freeman and Tevin Coleman are dangerous, dual-threat backs who can do just as much damage coming out of the backfield as receivers as they can running the ball. 
The Patriots secondary has performed well as of late, but adding running backs to the mix in the passing game means the linebackers need to be involved. Dont'a Hightower, Kyle Van Noy, Elandon Roberts and Shea McClellin will have a tough time dealing with their speed and versatility, and if Ryan is smart he'll utilize those mismatches effectively. 
Earlier this season, C.J. Prosise of Seattle caused problems, and Freeman and Coleman could do the same.
- AH PFW's Paul Perillo says ...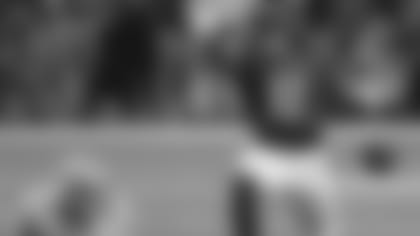 Atlanta has been able to move the ball and score points against virtually every team it has faced this season, so the Falcons obviously have some weapons. Julio Jones is the No. 1 guy, however, and it's easy to see why when watching him play. 
He has a rare combination of size, speed and strength, and his ability to create space and separate from defensive backs while also possessing the hands to make difficult catches in traffic is almost unmatched in the league. The Patriots secondary will need to devote some resources toward containing him, which should involve some safety help over the top throughout the evening. 
Jones is dealing with a painful toe injury that has limited him at times down the stretch, but he was a beast in the NFC Championship game and the Patriots need to make sure they don't let him dominate like that again.
- PP
Now it's your turn to cast a vote in this week's Samsonite Make Your Case poll question.
[wysifield-embeddedpoll|eid="525046"|type="embeddedpoll"|view_mode="full"]