The Patriots currently have 13 rookies on the roster and many of them have been forced into action this season. Injuries on both sides of the ball allowed opportunities for young players, and many of them have found ways to contribute as a result.
On offense, the receivers got plenty of run with Tom Brady. Kenbrell Thompkins and Aaron Dobson started at wide receiver during the first month before Danny Amendola and Rob Gronkowski returned. Defensively Joe Vellano and Chris Jones got opportunities to start after Vince Wilfork and Tommy Kelly went down. In the secondary, former Rutgers teammates Logan Ryan and Duron Harmon have been regular contributors in nickel and dime packages.
Also, punter Ryan Allen beat out veteran Zoltan Mesko for the job during training camp and has gotten plenty of work. He's been solid throughout his first season even if Bill Belichick would prefer to see him less as his offense becomes more productive.
So, the Patriots have had no shortage of candidates to choose from when it comes to determining which rookie performed the best during the first half. We decided to hammer it out in this week's Samsonite Make Your Case poll.
Which rookie was the Patriots best during the first half of the season?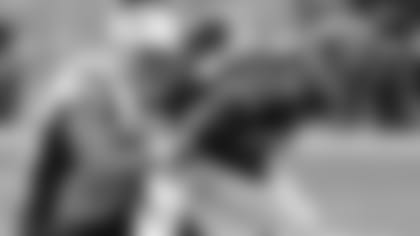 Most of us had never heard of Jones before this past September. He was a sixth-round rookie in Houston who the Patriots claimed after the Texans cut him but had to wait until Jones was cut again by Tampa Bay before getting their man. He stepped onto the field in Atlanta and into the starting lineup a couple weeks later thanks to injuries to Vince Wilfork and Tommy Kelly.
In six games, including four starts, Jones leads NFL rookies and ranks second on New England's defense with five sacks. He's done a more than admirable job working with fellow rookie Joe Vellano to fill a major void in the middle of the defense. He's proven the ability to penetrate and get after the quarterback a little bit and hasn't been a huge liability against the run.
Jones just might be the big-bodied interior pass rusher the Patriots have been looking for over the last couple years. Jones has made plays from almost the day he stepped on the field for New England and has been consistent ever since. He's one of the reasons that a banged up defense has been able to fight the good fight.
--AH PFW's Paul Perillo says ...
Aaron Dobson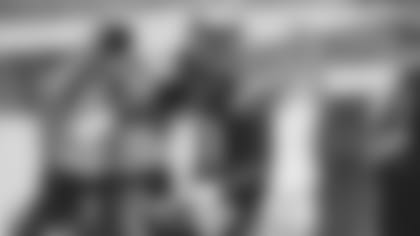 Things didn't start out great for Dobson or any of the rookie receivers. Dobson missed his first game while dealing with a hamstring issue and then had a hard time holding onto the ball thereafter. After grabbing a 39-yard touchdown from Tom Brady on his first career catch, Dobson dropped several passes over the next month.
But since then he's really hit his stride. Dobson is developing into the kind of target the Patriots hoped he'd be when they drafted him in the second round. After catching only 13 passes in the first five weeks he had 18 over the next four, and three of his four touchdowns came during that span as well.
For the season Dobson has 31 catches for 454 yards with four touchdowns and is on his way to the most productive season for a rookie wideout Brady has ever had. He's getting better with hos route-running and he's catching the ball more consistently while providing the threat of an outside presence to the offense.
It hasn't been perfect but Dobson has been the team's best rookie thus far.
--PP
Now it's the fans turn to cast their vote in this week's Samsonite Make Your Case poll.
http://polldaddy.com/poll/7544173/ <br/>