Week 1 of Tebow-mania is in the books, and after listening to Bill Belichick and the players talk about the most celebrated backup in NFL history we have no better idea of how he fits in New England than before he ever donned a Patriots helmet.
The team currently lists Tebow as a quarterback and in fact he wore a red jersey and worked out at the position with Tom Brady and Ryan Mallett during mini-camp. Does that mean he'll remain there – or with the team at all?
Obviously it's too early to definitively answer and of those questions, but not too early to speculate – especially considering that's what we do best here with our Samsonite Make Your Case polls.
With the understanding that there's still six weeks or so before the team returns to Foxborough for training camp, we're going to look into the possibilities of how Tebow might factor into the 2013 season. This week's question asks: Will Tim Tebow appear in a regular-season game for the Patriots in 2013? PFW's Paul Perillo says ...
Yes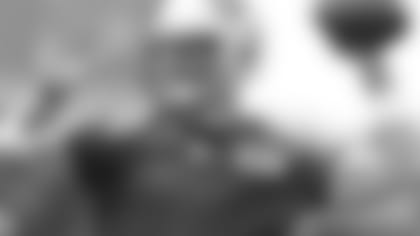 I have absolutely no idea where or how but I have to think Tebow will find his way onto the field at some point in 2013. As of now the team appears set on having him remain at quarterback and obviously barring injuries he will not be unseating Tom Brady anytime soon. But there are other ways that Tebow could find playing time.
I assume Bill Belichick wouldn't have bothered bringing Tebow to Foxborough if he didn't think he was going to make the team. I also assume he'll be the third quarterback once he does, but he'll have the possibility of being able to add much more to the team than the normal inactive third-stringer.
Tebow has played some special teams in the past, and Belichick is not afraid of thinking unconventionally when it comes to personnel so it's easy to envision the coach finding ways to get Tebow's unique skills onto the field. He could find a niche as a backup fullback/H-back type, especially once injuries inevitably hit during the course of the season.
I don't expect the season to start with Tebow filling a huge roll. But at some point Belichick will want to take advantage of his versatility and he'll find a way to get the former Heisman Trophy winner on the field.
*-PP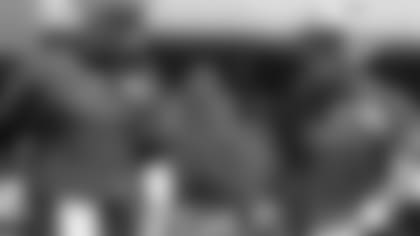 I have two theories of thought in regards to the Patriots signing of Tebow, and neither would result in him likely playing in a game this season. One theory is that he's been brought aboard so that Josh McDaniels can continue with whatever long-term plan he had in mind for the quarterback when he drafted Tebow in the first-round in Denver. If that's the case, then Tebow would spend the year learning the system, honing his fundamentals and trying to become NFL field-ready.
My other theory is that Tebow was signed simply as the third-string quarterback for the summer. That New England decided that Mike Kafka wasn't really the guy for that role and found Tebow to simply be that next best option. If that's the case then Tebow will practice, play in the preseason and then likely be cut before the regular season.
I really can't find a way in which it would make sense for Tebow to play this season. New England has one of the best quarterbacks in the game – both in terms of passing and short-yardage plays. The Patriots have a slew of talent at the tight end and H-back position that's more experienced and proven than Tebow could ever be as a slash-type player. And the team has a 1,200-yard runner who had 12 touchdowns last season, who is potentially backed up by a bruising, big-bodied short-yardage horse in the form of LeGarrette Blount.
Tebow isn't a better option at any of these positions. Tebow is either in New England for long-term development or short-term practice work. He's not here to step on the game field this fall.
--AH
Now it's the fans turn to cast their vote in this week's Samsonite Make Your Case poll question.
http://polldaddy.com/poll/7177858/