The Patriots weekly injury report has grown to the point where nearly half of the active roster is listed virtually every week. The team had 21 players listed as it prepared for the season finale with the Dolphins, and it's clear that many are dealing with some physical limitations.
During the playoffs many of these individuals will likely return to action and potentially could offer a boost to the team if their healthy enough to perform at their normal levels. The offensive line has dealt with injuries all season with Logan Mankins and Sebastian Vollmer dealing with countless maladies. Tight end Rob Gronkowski's broken left forearm has impacted the offense, and in the secondary starting corners Aqib Talib (hip) and Alfonzo Dennard (knee, hamstring) are well below 100 percent.
With January football just around the corner, it's time to decide which of these banged up Patriots would help the cause the most if healthy. This week's Samsonite Make Your Case asks that very question.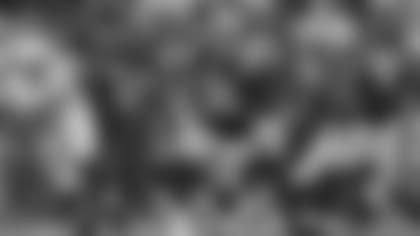 While his actual performance and production since joining the Patriots is up for debate, it's hard to argue that the New England secondary isn't better with Talib in the lineup.
The veteran cornerback's presence allows Devin McCourty to move to safety, something that's seemingly brought stability to the back end. There also seems to be a tendency for the defense to play with a bit more aggression up front when Talib is on the field, given his ability to man up with opponents' bigger receivers.
The Patriots won't win the Super Bowl without being more competitive on defense, and the unit has been at its best this season with Talib on the field.
--AH PFW's Paul Perillo says ...
Rob Gronkowski
I'm not sure there is a more unique player in the league than Gronkowski. He's the most versatile tight end in the league with his ability to impact both the running and passing games. He's the most dangerous red-zone target in the league as well. Having him back and healthy will have a greater impact on the team than anyone else.
The Patriots offensive line has struggled to protect Tom Brady and to open up holes in the running game. Gronkowski will help in both regards. Also, Aaron Hernandez hasn't been the same without Gronkowski creating space for him underneath, as defenses have given him some extra attention without worrying about the All-Pro tight end getting down the seam.
Obviously it helps to have as many healthy bodies available as possible, but Gronkowski is the most talented and versatile player the Patriots have, and getting him back will provide the biggest boost.
--PP
Now it's the fans turn to cast their poll in this week's Samsonite Make Your Case poll.
http://polldaddy.com/poll/6796350/