Earlier this week, a report from Comcast SportsNet Philadelphia revealed that the Patriots have "inquired" about trading for Eagles playmaking Pro Bowl wide receiver DeSean Jackson.
On its own, this qualifies as significant news for New England. Yet, it comes on the heels of numerous headline-making moves the Patriots have already made thus far in free agency, making it even more tantalizing.
And that leads us to the obvious question to debate this week:
Should New England trade for DeSean Jackson?
Read the arguments from the Patriots Football Weekly writers, then cast your vote in our Samsonite Make Your Case poll. "No way!"
There is no question that Jackson is an intriguing athlete and talented playmaker. Unfortunately he's also a selfish, ego-centric diva more worried about his own contract and catches than anything else. I don't want anything to do with a guy like that, especially given that he comes with a $10 million yearly salary and would cost compensation in a trade.
Jackson dogged it on the field a couple years ago when he wanted a new contract. He complained as recently as last season on the sidelines about not getting the ball. He was robbed this offseason and those reports indicated he had guns in his house. Those are way too many red flags for my liking, even if he does the occasional PR stunt off the field to try to rehab his rep.
I also don't think he's a true No. 1 receiver. He's a dynamic, speed-based talent, but he's not the big-bodied true weapon of the likes of Randy Moss and Calvin Johnson. The idea of adding a playmaker to the offense is fun. But the idea of adding an unreliable, me-first headache like Jackson turns my stomach. No thanks. I'd rather let the young guys like Aaron Dobson and Josh Boyce develop.
~ AH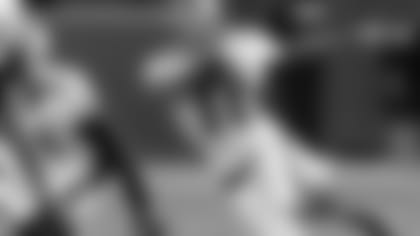 Of course the Patriots should make this move. First of all, it's still a major area of need for this team, despite the recent addition of big-bodied Brandon LaFell and re-signing of dependable Julian Edelman.
Secondly, as soon as Jackson walks through the doors of Gillette Stadium, he'll be the most talented wide receiver - by far - on the roster. And New England hasn't had a true playmaker at that position since Randy Moss left town.
Furthermore, Tom Brady needs all the help he can get. We all know he's one of the best quarterbacks the game has ever seen, and in the not-too-distant future, he'll be giving a speech on the dais in Canton. But in recent years, his playoff performances have been, let's just say, below average for a player of Brady's caliber. He needs more weapons around him as he gets older. A guy like Jackson easily fills the bill.
Yes, as Andy mentioned, Jackson's behavior might not make him the greatest guy off the field, or even on it at times. But that hasn't stopped the Patriots from bringing in talented-but-troubled guys before, and for the most part, those players have benefitted from being in this locker room, and so has the team. Jackson isn't perfect, but he's much better than anything the Patriots have at that position right now. I say, let's go get him.
~ PP
Your turn! Cast your vote in this week's Samsonite Make Your Case poll.
http://polldaddy.com/poll/7900243/