Just three years ago Bill Belichick drafted a pair of gifted tight ends with thoughts of transforming the Patriots offense into a matchup nightmare. The plan worked, but unfortunately not for nearly as long as anyone would have hoped.
Rob Gronkowski is arguably the best player in the league at his position but his recent back surgery leaves his status entering the season unclear. And Aaron Hernandez won't be performing on the Gillette Stadium turf – or anywhere else – anytime soon following his shocking arrest and murder charge.
So, where do the Patriots go from here? Obviously there is still plenty of talent left behind, led by one of the best quarterbacks in the history of football in Tom Brady. He'll have to figure out some different ways to move the ball and generate points while throwing to some unfamiliar targets.
Among those are Danny Amendola, the team's top free agent addition, and a pair of rookie draft picks in Aaron Dobson and Josh Boyce. Offensive coordinator Josh McDaniels will have to determine which of these newcomers will work best in order for the Patriots offense to remain productive.
There are a lot of moving parts and the pressure to continue producing will fall on all of them. Brady needs to be get familiar with his new weapons while said weapons need to prove they're worthy of their potential roles. All the while McDaniels must find the proper mix to keep the offense on top.
So, which of these individuals faces the most pressure heading into the 2013 season? That's this week's Samsonite Make Your Case debate.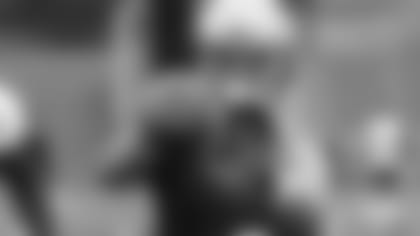 Even regardless of everything else that's going on with the Patriots passing attack – and admittedly there is a lot going on – there was going to be huge pressure on Amendola to replace Wes Welker. He was given $30 million while Welker was worth just $10 million to the Patriots. He's seen – fair or not – as a younger version of the 100-catch slot machine.
If Amendola can't come in and stay healthy, as Welker almost always did, and catch 100 passes, his first season in New England will be seen as a disappointment. But heck, Welker was never the only proven option on the passing attack. He always had the tight ends or Randy Moss. So Amendola not only has to replicate what Welker did, he has to do even more.
All this falls on the shoulders of a guy who has never started more than eight games. Never caught even 90 balls. Never had even 700 yards receiving. Never been the focal point of an offense anywhere, regardless of being the main option in a place that is used to fielding one of the truly elite passing attacks in the NFL.
Amendola doesn't have to live up to the expectations that Welker established in New England. He has to surpass them. Good luck, Danny.
~ AH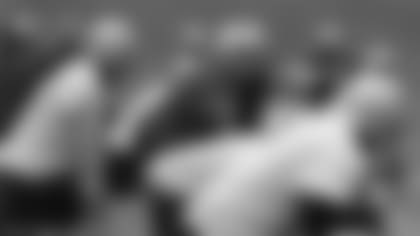 It all starts with the quarterback and no matter much success Brady has had in the past he'll still need to prove he can do it again with an almost entirely different cast of characters. That's a lot of pressure for even the greatest quarterback.
Brady has struggled developing a rapport with young/new receivers in recent seasons and now he'll be dealing with a host of them. He no longer has the security of dumping it off to Wes Welker or forcing one down the seam to Rob Gronkowski knowing those reliable targets would more often than not make the catch. Now, he's going to have to get comfortable with Danny Amendola and Michael Jenkins and Donald Jones and maybe one or two of the rookies as well.
If the newcomers aren't productive the offense could take a hit. And if that happens, it all falls on the quarterback's shoulders. If Amendola's production doesn't match Welker's or Jenkins doesn't provide a threat on the outside, critics are going to look at Brady and wonder why he can't get more out of them. If the offense doesn't reach the 30s consistently, it will be the quarterback facing the heat.
Obviously Brady can and has handled that kind of raised expectation quite often in the past, but that doesn't make it any easier this time around. There's a reason he's the highest paid player on the team, and it's also why he deserves to be.
~ PP
Your turn! Cast your vote in this week's Samsonite Make Your Case poll.
http://polldaddy.com/poll/7212930/