The Patriots haven't been among the league leader in sacks for the past few years but at times in 2011 they were reasonably effective in applying pressure. The problem is, of the team's 40 sacks a year ago, 20 of them came from two players not currently on the roster – Andre Carter and Mark Anderson.
Anderson won't be back after signing a free agent deal with Buffalo while Carter, who tore his quad last December, is still a possibility to return at some point if he's fully recovered from surgery. But until that happens the Patriots are left with a void to fill in trying to figure out where the heat is going to come from.
Wisely Bill Belichick addressed this situation in a manner he typically does – in numbers. Belichick went after several options both through free agency and in the draft, hoping a few of the moves pan out and no one is lamenting the loss of those 20 sacks in 2012.
The veterans include former Cincinnati defensive end Jonathan Fanene and former Oakland edge rusher Trevor Scott. Both have shown flashes of being able to apply consistent pressure in their previous NFL stops. In the draft Belichick was even more diligent, taking a pair of potential playmakers in the first round in Chandler Jones and Dont'a Hightower. Neither would be considered a pass rush specialist but both have the athleticism and versatility to succeed in such a role.
Later on in the third round Belichick tabbed Arkansas' Jake Bequette, who was very much considered a pass rusher during his days with the Razorbacks. Playing in the ultra-competitive SEC, Bequette was able to consistently come off the edge and get to the quarterback, something Patriots hope to be seeing this fall.
So there will be no shortage of candidates to make Carter and Anderson distant memories, but our Samsonite Make Your Case this week tries to narrow it down a bit.
Which newcomer will lead the Patriots in sacks this season? PFW's Paul Perillo says ...
Jonathan Fanene
Fanene may not be the most glamorous name on the list of newcomers but he's enjoyed the most consistent and recent success at the NFL level of any of the candidates. During his time with the Bengals he showed the ability to contribute in the pass rush both as a situational player and in normal base sets, whether lining up inside or out. That kind of versatility should allow him some opportunities to get after the passer in New England.
Thus far we haven't been able to watch any significant practice work in order to accurately judge anyone's skills and determine how efficiently the new guys are fitting into the Patriots system. Therefore I'm relying on what I've seen in the past, and last year Fanene had 6.5 sacks for the Bengals and he had six in 2009 as well. In between he played just two games and was blanked. Assuming he's healthy I see no reason why he shouldn't continue that kind of success.
When the Patriots signed Fanene I thought of some defensive linemen of the past whom Belichick has used effectively in spurts. Jarvis Green came to mind immediately, and to a lesser extent Mike Wright. Both were at their best when playing part-time up front and getting after the quarterback as part of the team's subpackages.
That's how I see Fanene being used in New England, and if he can get somewhere between 6-8 sacks I believe that will be enough for him to lead the newcomer brigade in that department. Of course, the ideal situation would be to get contributions for everyone, but if I have to pick one it's Fanane.
-PP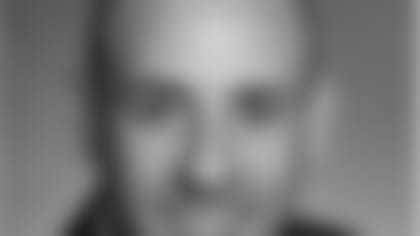 PFW's Erik Scalavino says ...
Jake Bequette
As a third-round choice, Bequette not only has the inside track to make the 53-man roster, he stands a very good chance of contributing to a defense that sorely lacked playmakers in 2011. Bequette brings copious amount of natural talent and instincts to rush the passer, along with a frame (6-4, 265) that Bill Belichick so desires in his outside linebacker/defensive end position.
Bequette was a regular contributor for the Razorbacks the moment he set foot on the Arkansas campus, and over the next four years exhibited a rare knack for sacks – particularly impressive in the talent-laden SEC.
Chandler Jones was the higher pick in the draft, but he is more of a long-term solution than an immediate impact player, it would seem, and he's not nearly the gifted pass rusher that Bequette is. Veterans like Jonathan Fanene and Trevor Scott are solid, proven players, but again, neither has the track record of getting to the QB that Bequette does.
Of all the new additions to New England's front seven, the rookie Bequette appears to be the best positioned to lead the Patriots newcomers in sacks. He may not start, but if he's thrust into a situational role, he stands the best chance of getting to the quarterback on a consistent basis.
-ES
Now it's the fans turn to cast their vote in this week's Samsonite Make Your Case poll question.
http://polldaddy.com/poll/6279018/