Every offseason in the NFL is littered with roster turnover throughout the league. Every team watches key performers come and go, and each team has a different look from one year to the next.
In New England the 2018 team lost some important personnel from a year ago as Malcolm Butler, Dion Lewis, Danny Amendola and Nate Solder were among those leaving via free agency. All played big roles for the team in 2017, but most of them were replaced in one way or another.
All except Solder, who leaves behind a void at left tackle that hasn't been definitively replaced by one player. But that doesn't mean Bill Belichick doesn't have options. He signed some lesser-known free agents like Matt Tobin and Ulrick John, and then acquired Isaiah Wynn (draft) and Trent Brown (trade) during draft weekend. He also has young players like Tony Garcia, Cole Croston and Andrew Jelks as well as veteran LaAdrian Waddle. Marcus Cannon could also switch from the right side to play the left if Belichick felt that was the best course of action.
Lots of options but certainly no sure thing, so this week's Samsonite Make Your Case question is: Who will open the season at left tackle for the Patriots?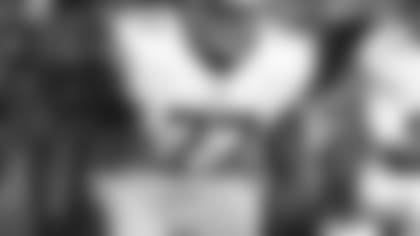 The Patriots made a trade to acquire Brown, a mammoth tackle from San Francisco, and he has the most experience of all the options. Even though most of that experience has been at right tackle, Brown is the best candidate for the job.
The 6-8, 355-pound mountain of a man has started a pair of games on the left side for the Niners and fared well, even holding former Patriot Chandler Jones in check last year. He has the size and the feet to do the job, and he will get every opportunity to earn a starting role after the team gave up a third-round pick to acquire him in the first place.
Brown may not remind anyone of the classic left tackles of the past, but his pass protection numbers are outstanding, and that will be his No. 1 goal protecting Tom Brady's blindside. It may be up in the air at this point, but when the dust settles Brown will be the starter on the left side.
--AH
PFW's Paul Perillo says ...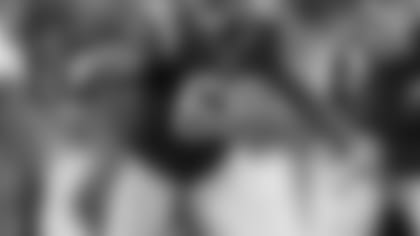 Bill Belichick has plenty of options to choose from but no sure thing. Waddle has something the other candidates don't, and that's experience playing in the Patriots system.
He was a regular starter on the right side last year after Marcus Cannon was lost to an ankle injury. Belichick referred to him as a starter and he performed well when healthy. Waddle failed to allow a single sack in any of his starts last season.
He's been a steady swing tackle during his time in New England and performed well in spot duty on the left side. He's shown the ability to play both sides and he understands the Patriots offensive system. I don't think he will be the permanent replacement for Nate Solder, but he will have the inside track for the job at the start of 2018.
--PP