There are always new faces in training camp. Players who weren't on the team a season ago who are now part of the squad, trying to blend in and carve out a role for themselves.
It's no different in this year's version of Patriots training camp. Particularly in the defensive backfield, where several new, and in some cases young, players are getting acclimated to New England.
But there's one player who's conspicuous in his absence.
"We were close through the years, we sat next to each other in the locker room and we played at that back end for a lot of tough games," veteran safety James Sanderssaid, reflecting on his time with Rodney Harrison. The now retired Harrison is embarking on a new career as a TV analyst on NBC's Football Night In America.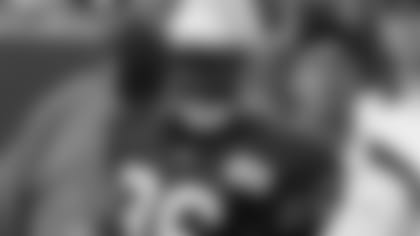 ]()As a Patriot for the past six seasons, Harrison came to personify the hard-hitting, bend-but-don't-break style of defense for which head coach Bill Belichick'sNew England teams are known. With Harrison on the field, the attitude of the Pats defense was tangibly evident. Without him in the lineup, less so, as was the case most of last season after Harrison went on injured reserve in late October.
The leadership void created by his departure from the Pats secondary could have been catastrophic. But Belichick helped pursuade Sanders, a free agent this past offseason, to remain a Patriot because, the coach told him, he was going to rely heavily on Sanders' leadership abilities. The sales pitch was a successful one.
Sanders, now in his fifth season, is the undisputed leader of the Pats defensive backs, though his style is noticeably more low-key than his predecessor. And that's making for a new dynamic among the group.
"I miss Hot Rod. I miss his jokes and stuff," third-year safety Brandon Meriweatheracknowledged. "In some respects, it's been a little different because we don't have that guy to say, 'Do this,' or 'Do that,' but we've got other players in that role now."
"It's a lot different," Sanders added. "When you're comfortable with the same player, every day, especially this time of year, you get used to that, and now that he's not here, you feel a little bit of emptiness, but at the same time we all have a job to do.
"No one can be Rodney Harrison. There's only one Rodney Harrison. He gave this league 15 great years."
Perhaps, but Belichick, for one, is firmly behind Sanders.
"James is an excellent leader. He plays with a good level of confidence. He's a very good physical player. He's a tough kid. You would like to have 53 players like James on your team in terms of his work ethic, his toughness, being a teammate."
However, filling Harrison's shoes, at least from a leadership standpoint, may require more than one player. And through the first two weeks of training camp, Meriweather is doing his best to share the responsibility.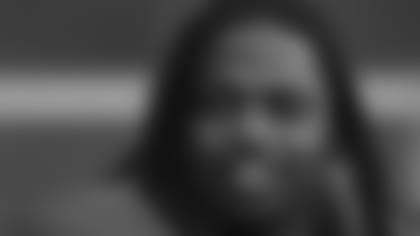 ]()Unofficially, he is the camp leader in interceptions, and with each pick, his confidence appears to be growing. Meriweather has become a decidedly more vocal presence on the field this summer.
That trend may have begun last season, in back-to-back games against Seattle and Oakland, when Meriweather's late-game blitzing caused strip-sacks that helped seal New England's victories in those games.
"I prefer to get an interception to a sack," he revealed, "but you know, whenever you get a chance to blitz, that says something. That says the coaches trust the rest of the players around you. It says that he trusts your timing and your ability to get to the quarterback."
That trust is something Meriweather and Sanders will have to work to develop with their new and younger secondary mates. So far, Meriweather is pleased by what he's seen from second-year corners Terrence Wheatleyand Jonathan Wilhite.
"Oh, man, have you seen them out here? They look good. They look real good. They look like they're coming into their own."
Ditto for rookie safetyPat Chung.
"He's an athlete. He's a real good athlete," Meriweather stressed. "He does a lot of things well, but he's still a rookie. He's going to be good."
"He's certainly made a lot of progress in this camp," Belichick noted of Chung. "I think he's got a good future ahead of him. There's a [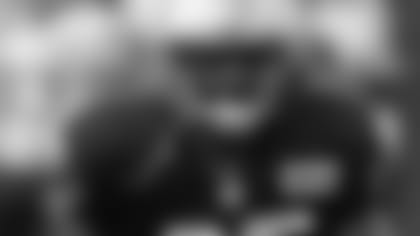 ]()lot to that safety position. There are a lot of different things that can happen in the running game, passing game, kicking game. He's wearing a lot of hats and he's involved in a lot of different areas, but he's made a lot of progress. He's working hard and I'm sure in time if he continues to do that that he's got a good future."
Meanwhile, the cornerback position has yet to fall into place. Wilhite and Wheatley are battling veteran free agent Leigh Boddenand rookie Darius Butlerfor starting jobs and playing time at both corner spots. Veteran free agent Shawn Springsshould also be in that mix, but he's missed virtually all of training camp with what is believed to be some sort of illness.
"We have a lot of competition there," Belichick observed. "Those players are working hard and we've worked a lot of different combinations. I think the communication and the adjustments and things you have to do back there, as a unit in the secondary, are coming together. We'll wait and see how that plays out and which players end up in which roles. There's still a lot of football left to determine that.
"But as a group, regardless of which players play the most or play first, they still have to collectively come together and be able to work as a unit. That part of it is progressing each day."
Meriweather agreed, saying he still believes the Pats secondary is searching for its own, post-Harrison identity.
"Yes, yes. Every year, everybody has to find their personality. I'm just hoping ours comes sooner than later."