After an early season that saw the Patriots struggle greatly against the run, Richard Seymour is one player that has seemingly turned it on of late. With the early struggles, some in the media questioned Seymour's development as a player coming off a sold rookie season. But after a game that saw his first career interception and a relatively strong month and a half of action, Seymour is again hearing the praises of his fans and that of Patriots Head Coach Bill Belichick.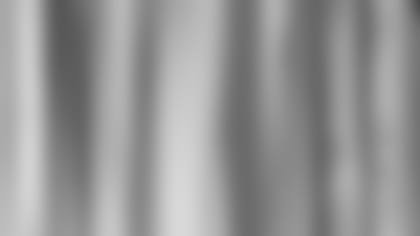 ]()
            On multiple occasions over the last week Belichick has pointed to Seymour as a guy that not only has improved as the season has worn on, but a player that is now winning the one-on-one battles. Belichick pointed to the one-on-one battles as a key factor when the team was struggling through a four-game losing streak. Seymour was the first player that Belichick mentioned on Thursday as a guy that is now doing a better job in winning those crucial battles that are the heart of the game of football.  

"I think if you just want to go over the last month or so, I think one player obviously would be Seymour," Belichick said. "Seymour is a guy that has come out on the better end of a lot of one-on-one matchups in the last four, five or six games. A lot of that is technique and a lot of it is just one-on-one. It's just playing with better leverage, playing with better technique and putting his strength against his opponent's weaknesses in a way where he can gain an advantage."
Belichick pointed to the simple fundamental of getting lower than your opponent as the key to the recent improved play of the second-year defensive tackle.
"I think that one thing that has improved is his leverage, his body leans," Belichick said. "He is playing lower. He is playing with his knees bent more and he's been able to create more push in the pocket. I think he has been playing well, like you said, the last month. But I thought he played real well [against the Bills]. It showed up in the running game, it showed up in the pass rush. [He had] a real good catch on the interception there, that was a tough ball and he made a real athletic play on. He was in pursuit a number of times where the ball was forced outside and he was one of the reasons why it got pushed out. A lot of it comes down to playing better technique, playing better leverage, bending his knees more, playing with his hands, keeping blockers off his body."
Seymour leads Patriots defensive linemen with 43 tackles this season and is also tied with Willie McGinest for the team lead in sacks with five. When told of Belichick's comments, Seymour joked that is wasn't the singular battles that he had trouble with, but rather the double teams.
"If I am one-on-one I will be fine," Seymour said with a smile. "I am more aggressive now, let's put it that way. I think the more aggressive you are…that's what I do best is be aggressive."
In general Seymour went on to say that the defense in general seems to have settled into an identity and that players now have a better understanding of their roles than earlier in the season.
"I think at times we were overcompensating too much as far as take care of your job first and then help out," Seymour said. "We were trying to do someone else's job before our job was done. But as a unit now everyone has confidence in everyone out there and everybody is just getting to the ball."
Dealing with Seymour in specific, Belichick also commented on what the young player is learning week to week in terms of experience and how teams prepare for him.
"Each week you see different schemes out there," Belichick said. "Richard is just like everybody else, you have to adjust to different styles of play, you know, the Denver blocking schemes are a lot different from the Buffalo blocking schemes and they're a lot different from the Minnesota blocking schemes. That's just part of the progression of being a pro and seeing different things and gaining those experiences on the field. But just overall, I think he is playing a better pad level, better leverage and using his hands better."
With a plus-7 turnover ration in the last two games not too many people can argue with what the defense is doing. While not all the turnovers can necessarily be attributed solely to improved defensive play, there can be a contagious effect. Defensive takeaways have played a big part in the Patriots last three wins and a resurgent Seymour in the middle of the defense rushing the passer, eating up double teams and pursuing to the ball deserves some of the credit.
After playing in five games in just 25 days during the month of November the Patriots are now in a more time-friendly stretch of the season. Following the Detroit game on Thanksgiving the Patriots had 10 days to prepare for the Bills last Sunday. Now the team has an extra day to prepare for a key game this Monday night in Tennessee. When asked about the differing periods of long and short preparation time, Belichick pointed out that it isn't the time you have but how you use it.
"I guess the way that I have always felt is that whatever time you have is valuable if you used it efficiently," Belichick said. "If you don't use it, then it doesn't matter if you have a day, a week or a month. If you just sit around and twiddle your thumbs and don't do anything it doesn't really matter. I think the big thing is to try and use whatever time you have efficiently. In a short week like the Detroit week we didn't have a lot of time compared to a normal week to prepare. I think the emphasis that week was not to get to the point of diminishing returns. Let's do what we need to do in the reasonable time that we have allotted and then we are going out there and playing. That's not all bad. They are playing on the tough schedule that we are. The tough thing there would be if one team had seven or eight days and the other team only had four , but that wasn't the case.
"When it is a longer week, then I think you want to try to pace yourself through the week. Sometimes when you have a long week, if everything is too intense in the beginning of the week, you get to the end of the week and sometimes the players are sitting there saying, 'This is the 19th time we've seen this play.' It's almost a boredom and then you get to the game and it is hard to regenerate that. I think you want to try to get your team right to that edge where even as you are going through things on the last two days or day, that there is something new, that there is a certain amount of urgency there. There is a little lull there between Friday afternoon and say Saturday morning, but you are still pushing from Saturday morning until game time trying to peak at the right time. It is a really interesting question when you get into longer weeks and shorter weeks and trying to manage that so that everybody is peaking at the right time. It doesn't always happen that way, but I think that is what you are trying to get."
The Titans released a rather lengthy injury report for Monday night's game in Tennessee. Wide receiver Kevin Dyson (hamstring) is Out. Guard Zach Piller (calf) is Doubtful. Wide receiver Eddie Berlin (concussion), defensive end Kevin Carter (ankle), safety Richard Coady (hamstring), wide receiver Darrell Hill (ankle), defensive end Jevon Kearse (foot), quarterback Steve McNair (toe/ribs) and safety Lance Schulters (quadriceps) are all listed at Questionable