Pittsburgh, PA - New England Patriots head coach Bill Belichick described the possibility of Pro Bowl defensive end Richard Seymour playing in today's AFC Championship game as a "game-time" decision. The decision came through roughly an hour before kickoff at Heinz Field, when the team announced Seymour would be deactivated from the active roster against the Pittsburgh Steelers.
Belichick indicated during the week that he hoped Seymour, who has not played in nearly a month, would be able to see situational duty against the Steelers.
"It will probably come down to a game-time decision," Belichick said on Friday. "Richard wouldn't start but could give us some situational plays."
Seymour's health has been in question since he suffered a left knee injury against the New York Jets on Dec. 26. He was listed as questionable on the injury report during the week.
Conventional wisdom says the Patriots need Seymour's presence along the defensive line to limit the Steelers rushing attack. Pittsburgh led NFL by a wide margin in rushing attempts (618) and finished second in rushing yards per game (154.0). They abused the Patriots defense in a 34-20 win on Oct. 31 by rushing for 221 total yards, the most of any New England opponent this season.
Third-year defensive end Jarvis Green will start in place of Seymour. Green has started the last two games for the Patriots - the season finale against San Francisco and last week's AFC divisional playoff game against Indianapolis - his only starts of the season.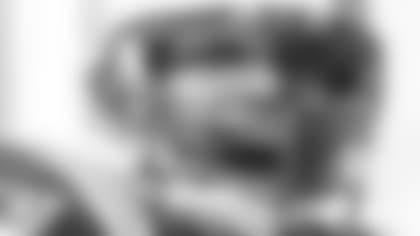 ]()The Patriots deactivated eight players for Sunday's game: Seymour; wide receiver Kevin Kasper; running back Cedric Cobbs; tight end Jed Weaver; defensive end Marquise Hill and defensive backs Earthwind Moreland and Antwan Harris. Jim Miller was designated the third quarterback.
Pittsburgh's inactive players include: running back Willie Parker, cornerback Chidi Iwuoma, offensive tackle Barrett Brooks, offensive guard Jim Jones, tight end Matt Kranchick and linebackers Alonzo Jackson and Kendrell bell. Brian St. Pierre was designated the third quarterback.
Many Patriots went out for their pre-game routine about two and a half hours prior to kickoff. Patriots kicker Adam Vinatieri took practice field goals at both ends of Heinz Field with holder Josh Miller and long snapper Lonie Paxton. Vinatieri clearly had more difficulty kicking in the open end of the stadium towards the scoreboard, while making field goals as long as 48 yards on the closed end of the stadium.
The temperature in Pittsburgh at 6 p.m., a half hour before kickoff, was 11 degrees with a wind chill factor of minus-one degree and wind out of the Northwest at nine miles per hour.