FOXBOROUGH, Mass. - Patriots defensive end Richard Seymour will sit out the 2005 Pro Bowl due to an injury, the National Football League announced late Wednesday.
Seymour was voted as a starter to the 2005 Pro Bowl, to be played on Sunday, February 13 at Aloha Stadium in Honolulu, Hawaii. He made his third consecutive Pro Bowl after finishing with 67 total tackles and five sacks in his fourth NFL season, all with the Patriots. Seymour missed the regular season finale and his team's first two playoff contests after injuring his left knee against the New York Jets on Dec. 26. He returned to start in Super Bowl XXXIX against Philadelphia, finishing with two tackles and one sack.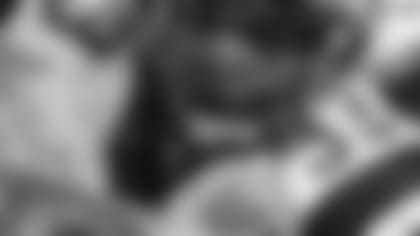 ]()Seymour still elected to attend Sunday's Pro Bowl, arriving with several teammates on the private jet of Patriots owner Robert Kraft, according to published reports.
"Any time you [get chosen for] the Pro Bowl, you always want to leave the Super Bowl and come over here," Seymour told the Associated Press Wednesday. "When you come over, everyone is congratulating you. It's just the ultimate high. ... I don't have to rub it in. They just respect it. We don't have to say nothing. They know."
The NFL announced that Jacksonville defensive tackle John Henderson will replace Seymour on the AFC Pro Bowl roster.
Patriots running back Corey Dillon also dropped out of the Pro Bowl Tuesday due to an undisclosed injury. Dillon, who rushed for 75 yards and a touchdown on 18 carries in Sunday's Super Bowl win over Philadelphia, battled a thigh injury earlier in the season and missed one game due to the injury. He was selected to participate in his fourth Pro Bowl last week as an injury replacement for Indianapolis' Edgerrin James.
It was revealed by an NFL spokesman that Dillon failed a year-end physical.
Dillon had a career-season in 2004, setting the franchise single-season rushing mark with a career-high 1,635 yards, while leading the league with an average of 109.0 rushing yards per game and setting career-bests in 100-yard games (9) and rushing touchdowns (12).
Pittsburgh's Jerome Bettis will replace Dillon on the AFC roster.
Aside from Seymour and Dillon, the Patriots have four other players on the AFC Pro Bowl roster: quarterback Tom Brady, linebacker Tedy Bruschi, special teams player Larry Izzo and kicker Adam Vinatieri. It is the third Pro Bowl appearance for Izzo (2000 and 2002) and the second for both Brady (2001) and Vinatieri (2002). Bruschi, added to the roster as an injury replacement for Baltimore's Ray Lewis, is making his first trip to the Pro Bowl.