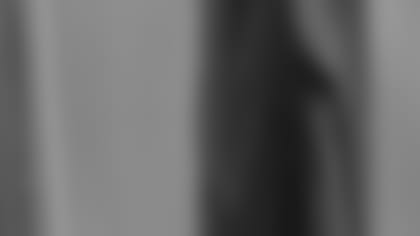 ]()
            By signing his name to his first NFL contract on Wednesday afternoon Patriots second-round draft pick **Marquise Hill's** immediate future became much clearer. Not only did Hill become the highest 2004 NFL draft pick to sign to date, but he essentially eliminated the final obstacle between himself and the beginning of his professional career.  

"It was just a relief because you have been doing this all your life and for you to finally end it and come here and get an agreement it was a great feeling," the 6-6, 297-pound defensive end said one day after signing a five-year deal with a reported total value of $3.075 million. "That's kind of one of the things that I wanted to get done so I can just concentrate on football.
"You take care of the small things first and that's one of the small parts of playing football, is getting the contract out of the way. I didn't want that to linger on and drag out. I just wanted to get it done because I am happy to be here and just play."
Now the former LSU Tiger and New Orleans native can focus on continuing to prepare for life in the NFL with the Patriots. While he has gotten a taste of football at the next level through rookie and veteran mini camps, Hill knows there is much more in store for him when training camp kicks off during the final week of July.
"Not yet because we haven't put on the pads yet," Hill said when asked if he had a feel for what his role on the New England defense might be. "But my role right now is to just try to sponge as much stuff as I can and learn from the veterans and learn how to win. That's what I am trying to do."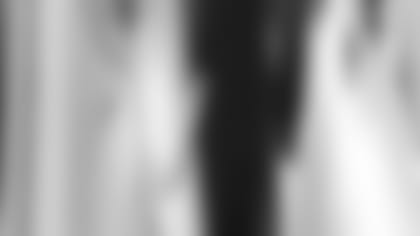 ]()
            According to a guy who recorded 117 tackles and 10 sacks in three seasons at LSU, sometimes that learning has much more to do with observation than verbal interaction with guys like Richard Seymour, Keith Traylor Jarvis Green.  

"When you are a rookie it's kind of like the silent treatment," Hill said. "But you learn from people's actions. You see how they do things and you realize that they work hard and it paid off by them winning the Super Bowl. You just kind of look at them and try to follow what they do."
But that yet-to-be-determined role, as is the case with most rookies at this early date, doesn't necessarily mean Hill lacks high expectations for himself and the rest of the Patriots 2004 draft class. Quite the opposite, the towering defensive lineman says the class has a lot to live up to in joining the defending Super Bowl champs.
"It would be a total letdown if we come here and don't help because this team is already good," Hill said. "You want to try to help to make them better. So our main goal is just to learn as much as we can and help where we can. That's the main thing we try to do.