Coaches often talk about the big jump that young players make between their rookie and sophomore seasons. Can the same be said for assistant coaches heading into their second season with a team?
New England special teams coach Scott O'Brien, in his second season running the team's kicking units, answered that question and many others while filling in for Bill Belichickat the daily press conference dais in the Gillette Stadium press box Tuesday morning.
"The years are all the same, trust me," the veteran of 20 NFL seasons joked when asked if he were more comfortable in his second training camp in Foxborough. "It was really fortunate for me last year because of coming in, being new, [but] not really new to Bill, so [there] was a comfort level and that helped. It's more like what's your personality? What's your demeanor? I have to know everybody because you have to deal with everybody and it's hard when you first get here and guys have been here. But this year it's a lot easier, obviously, in that aspect of it."
O'Brien's first season in New England probably didn't go as smoothly as he would have liked. Aside from Wes Welker'spunt returns and Stephen Gostkowski'splace kicking, the Patriots third phase of bounced between too inconsistent and simply not good enough.
Kick returns lacked the big plays that had been a staple of Brad Seely's units in the past and the group ranked right in the middle of the pack with an utterly average kick return average.
That was the one area O'Brien chose when asked what he'd most like to see improve this fall, although the guy who was honored in 1994 as the NFL Special Teams Coach of the Year when he first worked under Belichick with the Browns would clearly like to see across the board improvements.
"I would say the overall return game, kickoff return, but it's like everything else. When you've done this for a long time, things constantly change. We change as coaches, schematics change, rules change and you're always trying to be sound at what you're doing, but you always have to be able to break down segments, either schematically, by players, or whatever, to find out where you can improve on everything that you do," O'Brien said, clearly ready for practice with his coaching sheets visibly tucked into the front waistband of his shorts. "You can be the best in the National Football League, and you're always still trying to improve. By looking at that, I mean, it's a combination. We're always breaking down, trying to get a better scheme. What are we seeing more of now, relative to the years before? How are we matching up personnel? How did the change in the rules last year with the wedge really affect us?"
One thing that could help O'Brien achieve positive gains is an influx of youthful personnel. Fifth-round pick Zoltan Mesko will likely be the team's punter. First-round pick Devin McCourty could have a variety of roles as a core player, including an ability to block kicks that saw him get the job done seven times in college. And second-year receiver Brandon Tate, now healthy, could be a big-play boost to the return game.
"So far, we've progressed the way we've installed training camp. We have a lot of good numbers, good guys bracketed against one another, competing against one another," O'Brien said. "We like where we're at as far as the progress of the work."
And according to returning special teams captain Sam Aiken, one of the unit's "big four" core special teams players over the last couple years, the comfort level for the players working under O'Brien should only improve in their second season under the long time special teams coordinator.
"I don't want to say it's comfort, but now that I know what to expect it's coming easier," Aiken said.
Theoretically that will lead to better results on the field this fall.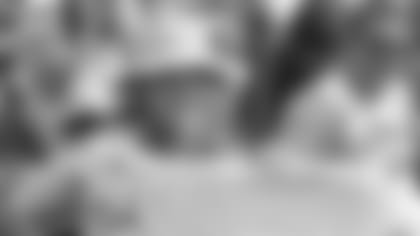 ]()12 turns 33** An annual camp tradition over the last decade in New England the face of the franchise celebrated his birthday on the practice field asTom Brady turned 33 years old on Tuesday.
Many fans in the bleachers displayed signs wishing No. 12 some form of a Happy Birthday message. Though unlike previous years Brady's teammates did not sing Happy Birthday during the morning walk-through, though that could very well be on the practice schedule for the afternoon session.
Gunner love
O'Brien took a little time in the morning session talking about Kyle Arrington, a special teams star over the second half of last season. Despite not joining the active roster until Nov. 8 and only playing in eight games, the rookie free agent out of Hofstra finished second on the team with 17 special teams tackles.
"I think in Kyle's case, he plays positions where physically, he's a real fast player," O'Brien said. "He plays fast. He's very instinctive, but he plays positions where he has more opportunities early than a lot of guys, but that's what you're looking for. If you have a guy that you're going to put him in a position to be able to make a play early and he can't, then we probably have a wrong guy there. But he came in and fit right in and physically kind of matched up in the positions that we needed him in, and he was very successful for us. Hopefully we can continue that on with him and this year even be able to adjust even more."
Talking about his role as a punt team gunner and often taking on double teams from opposing vice players, Arrington also fixated on speed and instincts as the keys to finding success.
"Either you are born with it…it's nature vs. nurture," Arrington said. "We're out here every day working on our technique. But also, it's a want-to thing at the end of the day."
Though he'd obviously love to see defensive success at some point in his career, Arrington has no problem being known as a special teamer at this early point in time.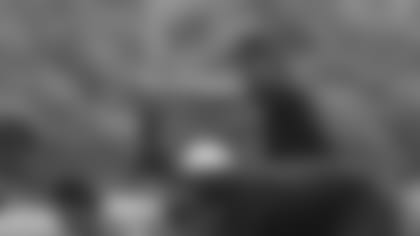 ]()"I'm one of those guys who will embrace whatever role is bestowed upon him," Arrington said. "If it's special teams or if it's special teams and defense, so be it. Whatever play I'm on the field, I'm getting to the ball or I'm trying to get a hand on the ball, or if it's special teams wherever the ball is that's where I am.
"Whatever player I'm on the field I just try to play it like it's my last."
Walk-through notes
With all players wearing sweats for the morning walk-through, there wasn't much of an attendance report for the session that lasted about an hour and a half. … The practice took place under sunny, warm skies with the temps in the 80s. … Bill Belichick spent the first half of the practice working solely with the defense while quarterbacks coach Bill O'Brien seemed to be in full control of the offense on the opposite field. … Wes Welker did not wear a brace on his surgically repaired left knee for the session, even though he was going through some routes at about half speed. … The Patriots will return to the practice fields behind Gillette Stadium Tuesday afternoon at 3:45 p.m. for the second workout of the day, what will be the 12th workout of the now six-day camp. … As always be sure to check back to Patriots.com for any last-minute schedule updates or changes.