INDIANAPOLIS -- The Patriots have technically been in the Super Bowl since Billy Cundiff's 32-yard field goal attempt darted wide left. But things got a whole lot more real on Sunday evening when the team arrived in Indianapolis, drove through the city streets decorated for the world's biggest game and began the process of fielding questions from the media, a process that will last all week.
Being at the Super Bowl city clearly makes it feel much more real than simply knowing you're in the big game.
"It does. Just being around this many media members, even though our media is pretty big, it's a surreal moment for me," Patriots defensive co-captain Jerod Mayo said minutes after arriving at the AFC team hotel for his first Super Bowl. "I feel fortunate to be here."
Patriots Pro Bowl special teamer Matthew Slater is also making his first trip to the Super Bowl, and agreed that today's move to Indy made things feel all that much more real.
"It's really hitting home today, especially when we left home and had the sendoff with the fans," Slater said. "And getting here and seeing all the Super Bowl signs everywhere. And realizing what's at stake while we're here. I think it's really starting to hit home. And as we settle in throughout the week I'm sure it will sink in even more until game day."
This isn't Logan Mankins' first time at Super Bowl rodeo, but he admits getting to town brings it closer to home.
"It's really sinking in now that we're here," Mankins said. "It will be good to get everything settled in and get the week started and let the circus begin. It's good to be here and get things going."
Sunday was a travel day for New England, with the team returning to the practice field on Monday. Tuesday will be an off day, before returning to Super Bowl preparations Wednesday right on through Saturday's walk-through.
The idea will be to make for the most normal work week possible. One thing that will be a bit abnormal is that the Patriots will be using the Colts home practice facility all week. The same facility Indianapolis uses on an almost annual basis preparing to try to beat its heated rival – the Patriots.
"I think it is a little bit strange that we're going to be at the Colts facility and practicing. I don't know how much the people like that," Wes Welker said. "That's yet to be seen. Hopefully we'll be calm and polite and not be rubbing it in or anything like that."
Another aspect of the two-week lead up to the Super Bowl is the installation of the game plan. Some teams try to get the entire game plan in during the bye week, before arriving in the host city. Others leave work to be done to keep things sharp before the big game.
Where are the Patriots in terms of game plan installation at this point in the process? Depends who you ask.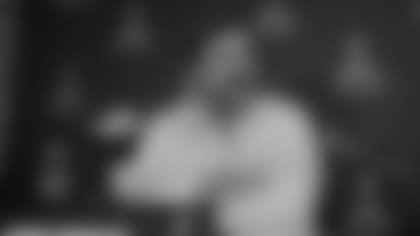 Offensively Logan Mankins seems pretty comfortable with the amount of work done last week in Foxborough.
"We've put in quite a bit," Mankins said. "I'm not sure if the coaches are going to add any more in or take some away. But we have some things in and I'm sure we'll keep adding or subtracting"
Mayo, on the other hand, made it seem that the defense has plenty left to do to get ready for Eli Manning and the Giants. The Giants won't arrive in Indianapolis until Monday afternoon.
"I feel like we're still in the infant stages," Mayo said. "That's why we're down here now so we can have that regular work week and try to approach it like a regular work week."
The Patriots are in Indy clearly ready to work, ready to prepare for the biggest game most of them have every played in. Because it's one thing knowing you're going to the Super Bowl, and it's something altogether different to be experiencing it.
Mayo played in some big time college football games in the SEC at Tennessee, but that did little to prepare him for what he experienced on Sunday. From the send-off rally to his first taste of Super Bowl media, being in the biggest game the sports world has to offer just got a bit more real for he and all his teammates.
"The pep rally was great. Our fans were great. That's when it really sunk in that we're going to the Super Bowl," Mayo said. "To be honest with you, it's a feeling that I've never had before. Even college, down south football is huge, but this was real special today."