With a Super Bowl MVP under his belt and two well-deserved Super Bowl rings to show for his first three NFL seasons, Patriots wide receiver Deion Branch is riding high these days. But heading into the his fourth season the diminutive pass catcher promises the successes he's enjoyed as a professional over the last three seasons, including a total of 21 receptions in helping New England to back-to-back Super Bowl titles, won't change him as a person or as a player.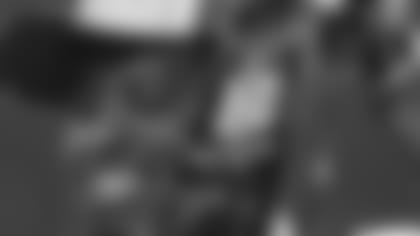 ]()"I've been through better things in life as far as my kids and stuff like that to let something like that discourage me from being the person I am," Branch said recently.
In fact Branch's MVP trophy has remained in the case it arrived in all offseason, aside from being brought out for the occasional photo shoot.
"I actually just took it out to be honest with you," Branch said. "It's the first time I took it out. So it's been in the little case that they send it in for a long time. It's a great honor. I am very thankful but it's another year and now hopefully we have to move on and get somebody else to make that step up."
Like any true Patriot would, that's how Branch looks at things – focusing ahead to the new season and spreading the wealth with his teammates rather then resting on recent personal success. With that in mind Branch, who missed seven games with a knee injury a year ago, hopes to build on last winter's playoff performances on the field this fall.
"Every year I want to get better," Branch said. "I want my numbers to be better. But at the same time if we are winning and my numbers are low I am happy. I am good. But personally I have a lot of personal goals. I would like to get better. I would like to better myself on the field in certain situations. Other than that, there is no pressure."
And there is also no need for Branch's coaches to apply any pressure. Patriots Head Coach Bill Belichick has been pleased with the development he's seen from his 2002 second-round pick.
"I think Deion has always had a good confidence level," Belichick said during the team's mini-camp earlier this month. "As the years have gone by now, and they have gone by pretty quickly with him, in the last three years, I think that his game has continued to develop. He works hard. He is mature. There are things that he can do better and he applies himself to try to improve in those areas. I think he is better this year than he was last year. He was better last year than he was the year before and so forth."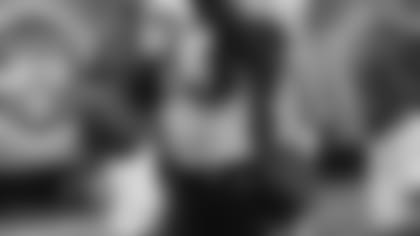 ]()As Branch looks to continue to improve as an individual, the wideout believes the 2005 version of the New England offense could be as potent as ever. With guys like Tom Brady, Corey Dillon, Daniel Graham, David Givens and others working to do their best to help carry the Patriots offense, the internal competition on the unit could help lift the group to new heights of production.
"That's a good thing. We are going to have a great offense if that happens," Branch said of the different positional groups working to carry the offense. "It's good for Corey [Dillon], Kevin [Faulk], Patrick [Pass] and the running backs to feel like, 'Hey we are going to put the offense on our shoulders.' Then we say they same thing. So that means we are going to have less mistakes and a lot of total offensive yards and everything. So I think it's a good thing."
A few more good things would fit right in with Branch and the Patriots recent track record and could help the team do things in terms of winning that have never been seen before in the NFL. And guys like Branch, working under the direction of Belichick, are directly responsible for that success.