The Under Armour -TB12 launch of sleep recovery pajamas could serve as a wakeup call for athletes and trainers looking to find ways beyond limited wristbands to acquire and analyze biometric data for improved performance.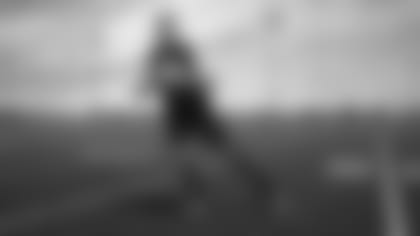 Connected wear is part of the emergence of a category of apparel called smart clothing that has been used for more than a few years by NFL scouts, some players, and training firms to get an inside look at what makes athletes tick, on and off the playing field.
This is accomplished by collecting biometric data and transmitting it wirelessly to a companion app for tracking and analysis.
"Smart clothing and body sensors can be considered the ultimate wearables, integrating into your life as a garment, footwear, or sensor device that can track or measure a specific physiological or biometric attribute," says Aditya Kaul, research director at Tractica, which tracks, analyzes and finds best practices in smart clothes and body sensors.
Driving Innovation
"Unlike fitness trackers, smart watches, or smart glasses, which have fairly well-defined form factors and use cases, smart clothing and body sensors are seeing a greater degree of experimentation and innovation," according to Kaul.  "The applications for these devices span a range of markets including high fashion, medical devices, professional apparel, professional sports, mental wellness, and baby monitors, to name a few."
TB12's sleep recovery system - which includes night-time apparel and an updated app from Under Armour - fit into the smart clothing category. The innovative short- and long-sleeve shirts and pants help athletes understand and get the most of their sleep. Until now, the lion's share of smart clothing has focused function on athlete monitoring during daylight hours.
With three young children and supermodel wife and a physically demanding profession, you can see why TB12 values sleep aid as an integral part of his year round training regimen. Now Tom claims to get nine hours of sleep - and he's wearing Under Armour's Athlete Recovery Sleepwear.
What's Smart Clothing?
Smart clothing brings together two diverse and separate ecosystems: textiles and electronics. The "smarts" in this category of apparel is typically collected and transmitted wirelessly in real time to a companion app or tracking and analysis.
Smart clothes typically generate biometric data such as the wearer's temperature, heart rhythm, pulse, muscle stretching and movement. Athlete recovery sleepwear, like that already used by TB12 is seen by many as part of this category because it's specially designed to help athletes recover from the day's activities as a new wave sleep aid. His nine hours of sleep would seem like a dream to athletes and others alike.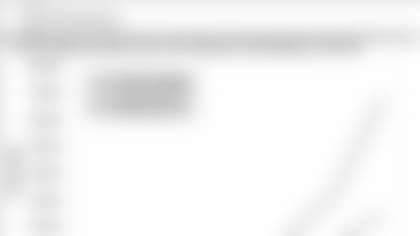 Tractica sees the market - which is now worldwide - as split between smart clothing and body sensors with both performing the same basic functions. Cumulative worldwide shipments of smart clothing and body sensors will total 190 million units between 2015 and 2021, with annual shipments reaching 92.7 million devices by the end of that period. Tractica anticipates that body sensors will represent approximately 70% of the total market, with smart clothing accounting for about 30%.
Under Armour is hardly alone in this emerging market.  Other established players include Athos, AiQ, Fraunhofer, Majestic and Polar.  Polar now works with GoPro cams so that heart rate data from the activity performed is displayed on a screen. Majestic has developed a smart garment for swing analysis of baseball players.
Perhaps the clothing market is growing a bit slower than sensors as the latter are easily attached to the body while apparel needs to have the tech built into it with an ability to transmit it wirelessly to apps. 
Case in point: Under Armour CEO Kevin Plank said last week it took the company about 2.5 years to figure out a way to embed the infrared tech into clothing. 
And don't forget the app. Under Armour needed outside expertise to updated its UA Record app to include a Sleep Recovery System. The app, which was developed with sleep experts from Johns Hopkins, pairs with the UA Band, a phone, or a supported third-party tracker to record user's sleeping habits. It also delivers a 14-day Sleep Score that measures how consistently (or inconsistently) you sleep, and provides tips on how to improve, according to the company.
Sleep Recovery Focus 
While smart clothes and body sensors are increasingly used during the day as part of an athlete's training/conditioning/education regimen, no program is really complete without insight into athlete's sleep situation.
Aware that athletes' bodies use overnight down time to recover, the focus on sleep recovery understanding, development and analysis has increased. "I firmly believe that sleep and recovery are critical aspects of an effective and holistic training program," said Tom Brady. "Proper sleep has helped me get to where I am today as an athlete and it is something that I continue to rely on every day."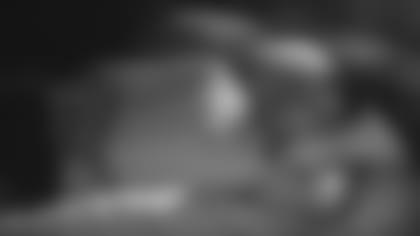 Through the new UA Athlete Recovery Sleepwear, Brady and Under Armour aim to provide all athletes with the off-field support that will maximize their ability to perform. Under Armour says it has incorporated the bio-ceramics technology-used and validated by TB12-into a pattern lining the garments, which are designed to maximize comfort and fit. The pattern includes special bio-ceramic particles that absorb infrared wavelengths emitted by the body and reflect back Far Infrared, helping the body recover faster while promoting better sleep, according to Under Armour. 
As part of the system, Brady also helped develop six steps to better sleep to further educate athletes, which will be incorporated in retail packaging and available on UA.com/TB12. The QB is already widely known for his holistic approach to training, which includes a structured regimen that emphasizes areas such as nutrition.
Inside the NFL
The use of smart clothing in the league dates back to the 2011 scouting combine during scouts and coaches gather to check out a battalion of NFL hopefuls. What was different about this installment of the annual event was that some prospects donned smart shirts-apparel that seemingly measures everything from players' heart rates to G forces of acceleration.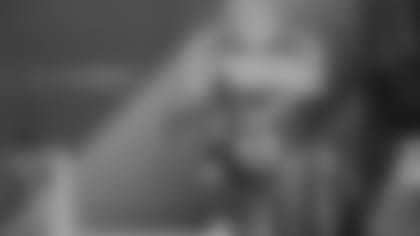 The shirt in question was designed by Under Armour and Zephyr, and weighed less than 0.3 pounds. Under Armour says the shirt incudes sensors located below the athlete's sternum; the sensors include a triaxial accelerometer, a heart-rate monitor, and a breathing-rate monitor. "As an athlete practices, trainers can follow the player's vital signs on their smartphones, laptops, or any other device that can receive Bluetooth data," according to UA. 
The shirts were worn during the 40-yard dash and designed to help scouts better understand prospects' acceleration and what goes into this key area.
Until then, only a limited lineup of teams, trainers, and athletes got the chance to try out the UA shirt, but that was five years ago. 
The Bottom Line
Whether it's tech to help athletes recover during sleep, helping trainers prep their clients, or better evaluating the combine performance of NFL prospects, smart clothing should help those with the most on the line make more intelligent decisions.
Bob Wallace is a technology journalist with over 30 years of experience explaining how new services, apps, consumer electronic devices and video sources are reshaping the world of communications as we know it. Wallace has specific expertise in explaining how and why advances in technology redefine the way sports teams interact with their partners, players and fans. He's the Founder of Fast Forward Thinking LLC.