After two weeks of training camp practices, the Patriots will finally see another opponent when the New York Giants visit Gillette Stadium for Thursday night's preseason opener.
New England's offense had well-documented struggles throughout the first 11 practices of the summer, while an improved defense with better overall team speed has contributed to the offense's inconsistencies. With a different opponent coming to town, we'll have more clarity about the level of performance on both sides of the football after Thursday night.
Along with individual standouts and overall continuity, the Patriots will also put on tape their tweaked offensive system that has introduced Shanahan elements in practice for the first time. Although head coach Bill Belichick won't unveil all the new bells and whistles in the preseason, it'll give us a better indication of where the offensive system is heading.
Here are ten players whose stocks are already rising and could make more gains towards a role on the 53-man roster on Thursday night: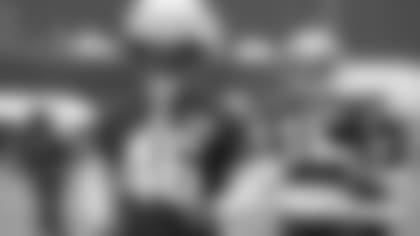 1. LB Raekwon McMillan and 2. LB Mack Wilson
We'll see how much the Patriots regulars play against the Giants, but a noticeable difference defensively this summer is improved team speed at the second level. With McMillan and Wilson fitting the modern prototype at linebacker, they're rallying faster to the football and covering more ground than their predecessors. The new duo's presence has also allowed veteran Ja'Whaun Bentley to focus on assignments closer to the line of scrimmage. The Patriots knew they needed to get faster on defense, and through 11 camp practices, McMillan and Wilson are accomplishing that offseason mandate.
Before we get too excited about the second-round pick, let's keep things in perspective. It's early. Still, the early returns on the rookie speedster are overwhelmingly positive. Thornton has been a handful for New England's DBs in one-on-one drills, shaking Malcolm Butler at the line of scrimmage and dusting Terrance Mitchell on a double move during Monday's practice. His ability to track the deep ball over his shoulder is also impressive. In 11-on-11s, he has occupied deep safeties and found receptions by working the vertical route tree this week. Thornton's big-play ability has a chance to change how defenses game plan against the Patriots offense.
Speaking to reporters before Tuesday's practice, head coach Bill Belichick pointed to Jones's limited spring and building out depth when asked about the rookie's increased role of late. Although Jones could just be playing catch up, his scrappy coverage ability in the slot gives the coaching staff the flexibility to try veteran Jonathan Jones on the outside. The rookie Jones is also the current favorite to return punts this season after an electric career as a returner at the University of Houston.
5. EDGE Anfernee Jennings
One of the pleasant surprises at Patriots training camp this summer is the emergence of third-year edge rusher Anfernee Jennings. Due to a long list of injuries dating back to college, Jennings entered camp as an afterthought to most observers. However, he has steadily climbed up the depth chart as a stand-up rusher who can set the edge and even kick inside on passing downs to provide a pass rush. On occasion, we've also seen Jennings rush with his hand in the dirt, a far cry from the off-the-ball role he played at times in his first two seasons. Jennings's steady presence as a run defender could earn him early-down work, with fellow 2020 draftee Josh Uche rotating in on passing downs.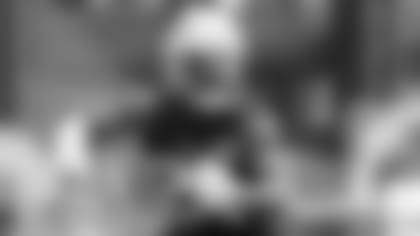 As another under-the-radar player who could earn a four-down role, Bledsoe started camp hot and has held his ground in New England's secondary. The second-year safety possesses the positional versatility the Patriots covet at safety, lining up near the line of scrimmage to cover tight ends and as a deep safety. Bledsoe ended Monday's practice by stepping in front of the receiver on a Brian Hoyer pass attempt for an interception. Earlier in camp, Bledsoe was going toe-to-toe with the Pats tight end duo in man coverage. With the skill set to also contribute on special teams, a current 53-man roster projection should find a spot for the versatile safety.
As the Patriots final selection in the 2021 draft courtesy of former Football Research Director Ernie Adams, Nixon is building on a standout spring minicamp to make a push for the 53-man roster. Although he entered the league as a vertical threat, Nixon is catching the eye by running precise routes underneath the defense in a classic Patriots slot receiver fashion. From this perspective, Nixon fits New England's traditional slot receiver mold better than anyone else on the roster. His ability to explode off the line and get open early in the down is a reliable safety net for quarterbacks. The next step is to see how Nixon operates as a ball carrier with tackling to the ground in the preseason, while it'll also go a long way if he can contribute on special teams. As a backend of the depth chart guy, Nixon will need to contribute in the kicking game, where he's getting looks both covering kicks and returning kickoffs in practice.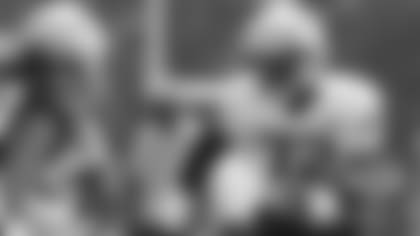 Could it be a coincidence that the Patriots running game had its best day of practice with Cajuste at right tackle? Sure. But his foot speed and power contributed to the cause nonetheless, with Isaiah Wynn sitting out the session and Cajuste earning a look over Justin Herron. On one play, Cajuste and right guard Mike Onwenu worked in tandem to generate movement that saw running back Rhamondre Stevenson run for a positive gain. Right after the play, quarterback Mac Jones ran over to Cajuste and Onwenu to applaud their efforts. Later on, Cajuste was able to seal off a crashing Josh Uche to keep the play alive for Stevenson, who gained positive yards again. Cajuste also stood out in one-on-one reps in Monday's practice. He has earned another look at right tackle with the Patriots trying to figure things out along the offensive line.
If you're looking for an early favorite to extend New England's undrafted rookie free-agent streak to a 19th season, Ray is your best bet. The Alabama product, who was a highly-touted recruit before injuries derailed his collegiate career, is getting consistent pressure in team drills this summer. Ray broke through the left side for another practice "sack" in Tuesday's session, which is becoming a regular occurrence. He could carve out a situational role as an interior pass rusher. Also, look out for special teams ace in the making, Brenden Schooler, as a potential UDFA who could make the initial 53-man roster.
The Pats fourth-round pick is playing catch up after minor bumps and bruises limited him to start camp, which could be why he's seeing more reps in practice. But with James White's status uncertain, it's notable how often Strong works on his route-running and pass-blocking in practice. Strong is running routes from various alignments, while he also met a blitzing linebacker in the hole to keep the quarterback clean in Tuesday's session. The blitz pickup, which is often the most challenging thing for young running backs to learn in New England's system, earned some praise from head coach Bill Belichick after the play.