It's been customary here in the Think Tank (yes, it is an actual place) to throw things against the wall and see what sticks. Quite often, everything sticks, but mostly for the wrong reasons. Like every other team in late July, the Patriots entered training camp with a slew of unanswered questions that only time would tell. It's mid-November now, eight weeks of the 2004 season have come and gone, and in most cases time has indeed handed over its answers to Patriot Nation.
With that in mind, lets take a look back at five burning questions about the Patriots that were posed before the start of training camp to see what was being said then and what is being said now.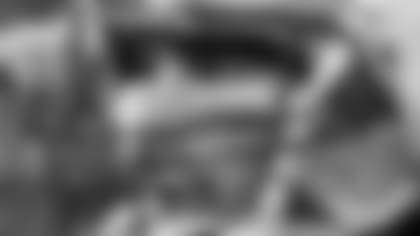 ]()Question: Who will seize the backup quarterback duties behind Tom Brady?**
What I said then: With the acquisitions of Kittner and Miller - joining Brady, Davey and Kingsbury - Belichick has put the Patriots in a comfortable position for training camp. Miller, the most experienced of the group with 27 career starts, is a great insurance policy if any of the youngsters falter. He's out until early September after shoulder surgery, which will give Kittner, Davey and Kingsbury ample time to get much-needed reps against opposing defenses in exhibition games. My guess is that Davey will use the momentum from his stellar NFL Europe season and prove that he is ready to contribute in his third season if needed. Although he lacks any real NFL experience, the 10 starts he made over the summer are invaluable. As for Miller, there's a reason why quarterbacks such as Gus Frerotte (Minnesota), Rodney Peete (Carolina) and Doug Flutie (San Diego) stay in the league: they're experienced, reliable and also serve as another set of eyes for a quarterback coach in a mentor role for a younger quarterback. If healthy, Miller sticks on the final roster too.
What I'm saying now: Fortunately for the Patriots, who holds the clipboard behind Brady hasn't come into play so far this season. The team wound up keeping Davey - as expected - and brought back Miller after the final roster cuts for the all-important veteran influence. Statistically, Brady is on pace for 3,800 yards and 30 touchdowns, putting him on-par with his last two seasons. With a franchise-best 7-1 mark through eight games, though, statistics are inconsequential. Wins are what matter. It would have been nice to see Davey get some spot play in the loss to Pittsburgh, but otherwise opportunities have been nonexistent. In the event Brady goes down the Patriots would probably still push for a playoff spot with Davey or Miller, which is the ultimate goal.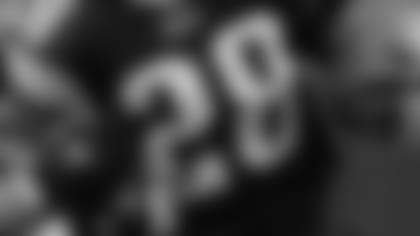 ]()Question: What type of impact will Corey Dillon make?**
What I said then: Statistically speaking, a big one. When he's at his best, Dillon has proven to be in the upper echelon of NFL running backs. He averaged over 1,350 yards per season from 2000-02 as part of six consecutive 1,000-yard seasons, is a three-time Pro Bowler and owns two of the top nine single-game rushing performances in league history. It's clear the guy can play. And he can make the big play, making defenses accountable for where he is on the field. The real question is how he fits in with the Patriots, a question we're all tired of hearing and eagerly awaiting an answer to. The Pats had 473 rushing attempts last season, an average of nearly 30 per game. They also played with a second half lead in nine games, a context which lends itself to running the ball. So it's not inconceivable to think that Dillon, who averaged 323 carries per season from 2000-02, could approach those carries again this season. Add in another 40 receptions, and Dillon should produce 1,600 all-purpose yards (1,300 rushing) and 10-12 touchdowns.
What I'm saying now: It's not often I'm this right on something, so allow me a moment to gleam. Okay. That being done, Dillon has given the Patriots exactly what many (including myself) expected. A talented, game-changing back whom adds a new dimension to the offense. Dillon has displayed his bruising style along with the ability to break long runs - witnessed by his 44-yard jaunt against the Jets. Most importantly, Dillon forces defenses to respect the run, allowing the Patriots more freedom in passing situations - especially in play-action. Dillon has four 100-yard games - including three straight - and is on pace for 1,498 rushing yards, which would set his own career-high and break Curtis Martin's team record. The Patriots are the most balanced in recent seasons (223 rushes, 247 passes), which needs to continue for a deep run into the playoffs.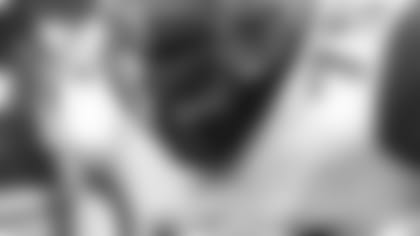 ]()Question: Who will replace Ted Washington in the middle of the Patriots defense?**
What I said then: Does it really matter? OK, so you're not supposed to answer a question with a question. Honestly, no one player will replace the experience or inside ability of a player like Ted Washington. The Patriots will substitute freely along the line, meaning that no one player will have to, either. My gut says Keith Traylor will start the season in the middle, but will split time with Vince Wilfork later on depending on the situation. It will take time for Wilfork to adjust, and it will be a gradual process. It won't be a surprise to see Richard Seymour, Ty Warren or Jarvis Green moving inside on passing downs, meaning there will be times when neither Traylor or Wilfork is on the field anyway. The beauty of the dilemma for the Pats is they have flexibility, depth and youth up front.
What I'm saying now: To this point, the Patriots have used both Traylor and Wilfork in the middle. Traylor has started two games, and Wilfork six, with head coach Bill Belichick showing the willingness to use either depending on the situation. As expected, Traylor has been the stronger of the two against the run and has more game experience manning the middle. Wilfork has shown flashes of his ability, especially his speed and agility as a pass rusher, and is used at both nose tackle and at defensive end. He showed up big against Miami, registering seven tackles, including five solo, and a sack. The decision to get Wilfork playing time early in the season will likely pay huge dividends down the stretch and mostly importantly, in seasons to come.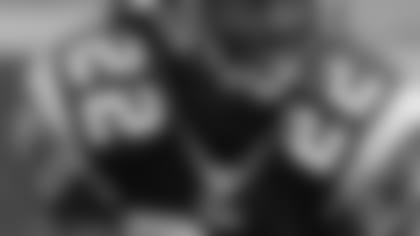 ]()Question: Which player is poised for a breakout season?**
What I said then: I was going to go with Warren as well, but I'll go a different route and pick Asante Samuel. It's difficult enough to make the jump into this league for any rookie, but Samuel showed from the get-go last season he was ready to play. A fourth-round pick in 2003, he played in all 16 games but primarily served as the nickel back. Again, a year of confidence makes all the difference for a second-year player, and it looks like Samuel could push incumbent Tyrone Poole for a starting spot. Even if he doesn't start, expect Samuel to only get better with more seasoning and make a contribution when he gets the chance
What I'm saying now: Samuel is having a solid season, starting four games - including the last three - in the absence of starting cornerback Tyrone Poole. Without Poole and fellow veteran Ty Law, Samuel becomes the most experienced of the Patriots cornerbacks. He hasn't recorded an interception though eight games, but has displayed decent coverage skills and is showing his propensity to be around the ball with three forced fumbles and five passes defended. What Samuel shows over the second half of the season will go a long ways into determining if this is a "breakout" season, but his reputation as a solid defender is becoming cemented. Other players picked in this category by the PFW Staff - Ty Warren, Tully Banta-Cain and Jarvis Green - have had quieter seasons. In terms of true breakout performances, the nod would currently have to go to wide receiver David Givens, guard Stephen Neal or rookie defensive back Randall Gay.
]()Question: Do the Patriots have a legitimate shot at repeating?**
What I said then: Yeah they have a legitimate shot. The Patriots didn't simply improve during the offseason, they addressed every weakness that a 14-2 team could have. Rank near the bottom of the league in rushing? Trade for Dillon. Ted Washington leaves for Oakland? No problem. Sign veteran Traylor and draft Wilfork. Concerned about the depth in the secondary? Add safeties Guss Scott and Dexter Reid in the draft, along with veteran cornerbacks Terrell Buckley and Jeff Burris via free agency. I don't anticipate Tennessee or Indianapolis matching their 12-4 records from last year, while both Baltimore (10-6) and Kansas City (13-3) were exposed in the playoffs for being one-dimensional teams. You can bet on one team - Buffalo, the New York Jets or perhaps Jacksonville - coming out of nowhere, but really this is the Patriots conference to defend. This team wins at home, and don't underestimate the improvement of Brady as he matures as a quarterback.
What I'm saying now: The loss at Pittsburgh smarts, but you can't argue with the Patriots record. Their 21 game winning streak was remarkable and this team just doesn't lose at home - the mark of a dominant squad. The injuries will remain a concern and could be the downfall of a run through the playoffs; it would be unrealistic to expect the successful play of unknown reserves filling in for injured stars to continue. The team is dangerously thin along the offensive line and in the secondary. The other major issue will be how much the defense improves in stopping the run. Still, the Patriots made it though the recent difficult four-game stretch with a 3-1 record, and a similar 3-1 or 2-2 record over the next for games would put the team in a position to battle for home field advantage in the AFC Playoffs. The most difficult match ups will be at Kansas City, at home against Baltimore and at the New York Jets.
Frank Tadych is a reporter for Patriots.com. "The Think Tank" is a PFW-approved moniker. To responsd to said column, which will appear semi-regularly on this website, email The Tank here.