For fans willing to pay regular-season prices for preseason games, this is the one you need to see.
The next-to-last preseason exhibition is the one where the projected starters get the bulk of the playing time, which means coaches and fans will leave Gillette Stadium on Friday night with a better idea of what the 2008 New England Patriots will look like once the games finally count.
Opening kickoff against the Philadelphia Eagles is set for 7:30 p.m. as the Patriots aim for their first victory of the preseason.
"This is a good one," Patriots head coach Bill Belichicksaid. "It's a good opportunity against a good football team. The guys that get the chance to participate in the game, I'm sure they will be able to utilize that to help them prepare for the season."
The Eagles enter Friday's game 1-1 in the preseason following a 24-13 win over Carolina, but the numbers aren't as important as the performance of the players on the field. The Patriots clearly have some work to do in the aftermath of two subpar preseason losses, so here are five keys to watch for Friday night as the defending AFC champions look to regain their touch.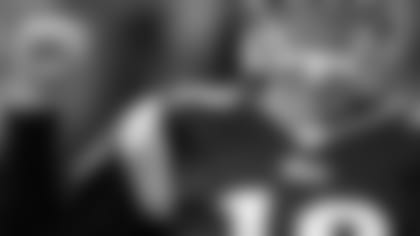 ]()Your guess is as good as ours. Brady unexpectedly skipped Sunday's trip to Tampa Bay with a sore foot despite talking earlier in the week about looking forward to playing against the Buccaneers.
The good news is, according to Brady, this current ailment is not related to the ankle injury that caused a ruckus during the week leading up to Super Bowl XLII. Still, there's always a slight cause for concern when the team's most irreplaceable player is not 100 percent.
Brady missed practice Tuesday, but returned to the field Wednesday, somewhat alleviating the fears that set in over the weekend. Assuming he's on track to start the season opener (and we haven't heard any indications otherwise), the only debate now is whether or not Brady actually needs to play Friday night.
This may be his last chance to shake off some rust before Week 1 since the starters rarely play in the preseason finale, but history suggests the established stars don't necessarily need the reps to get ready for the games that actually count.
The Patriots held former wide receiver Deion Branch out of all four exhibition games in 2005 to help keep him healthy following an injury-plagued season the year before. He responded with career highs in catches (78), receiving yards (998) and touchdowns (5). Last year, Randy Mossskipped the preseason and still set a new NFL record with 23 touchdown catches.
So does Brady really need to play at all? If he's not 100 percent, it's not worth the risk, especially given the tenuous state of the backup quarterback position. Since we don't truly know how serious Brady's condition is (though if he was out on the field Wednesday, we have reason to believe he's not getting his foot amputated anytime soon), we'll chalk this one up as a game-time decision.
2. Can the defense regain its swagger?
Outside of Brady's surprising absence Sunday, the most glaring concern in the aftermath of the Patriots' loss to Tampa Bay is how easily the Buccaneers imposed their will against New England's first-team defense.
Even with the majority of the starters on the field – minus Rodney Harrisonand Adalius Thomas– the Patriots allowed a 17-play scoring drive on the Buccaneers' opening possession, which featured a balanced mix of runs and passes and ended on Earnest Graham's 1-yard touchdown plunge.
What scares us the most is how the defensive line, which features three first-round draft picks inVince Wilfork, Richard Seymourand Ty Warren, failed to stop the run, allowing quarterback Brian Griese to dink and dunk his way down the field with ease.
Keep in mind, too, that Baltimore drove 57 yards on its opening possession for a field goal two weeks ago, and becomes imperative for the Patriots to get off to a much better start defensively Friday than they did in each of their first two preseason games.
The potential return Harrison, who was back on the practice field this week, could give New England the edge it needs to get the Eagles off the field quickly on their opening possession. Since it's still only the preseason, the world won't end if Philadelphia scores early, but you've got to think Belichick and his staff would like to see some resistance for a change.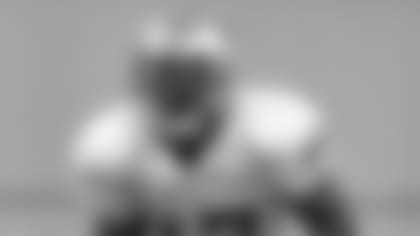 ]()We know what Moss and Wes Welkercan do, and we're fairly certain Jabar Gaffney's job is safe, but we still have no idea who's going to fill out the bottom of the depth chart at wide receiver this season.
Since no one has stepped forward, one big game by either of the remaining wideouts – Chad Jackson, C.J. Jones, Kelley Washington, Matthew Slateror Sam Aiken– could go a long way in answering that question with the season opener less than two weeks away.
Don't count on Aiken, who hasn't practiced for quite some time and failed to catch a pass in his only preseason game against Baltimore. Likewise, Slater has spent most of his time on special teams as a potentially-explosive kick returner and doesn't appear to be in the team's short-term plans on offense.
That leaves us with Washington, who finally returned to practice this week, and the always-enigmatic Jackson, who took a small step in the right direction in Tampa Bay with two catches for 17 yards.
Still, Jackson needs to show us more. One could argue that converted safety Ray Ventrone(two catches for 13 yards Sunday) has been equally reliable, though there's a strong possibility he'll be one of the odd men out on the final cut-down date unless he establishes himself as a force at one position.
With little to no competition around him, Jackson should be using this preseason as a launching pad for his career, not an audition for a job he should've already secured weeks ago. The Patriots need more options at this position and Jackson will get another chance to inch his way up the depth chart Friday.
Slater, as we already mentioned, has been a sparkplug in the return game during practice, but he's yet to break through in the preseason. With cornerback Ellis Hobbsback in the fold (he returned two kicks in addition to starting on defense in his preseason debut Sunday), it remains to be seen who will be New England's primary kick returner in Week 1.
Given his problems with groin and shoulder injuries last year – and the overall lack of depth in the defensive backfield – are the Patriots willing to risk hurting their No. 1 cornerback by asking him to play a dual role each week?
If Slater makes the final cut, it will be because the Patriots think he's their best option on kick returns, not because he's going to be a major part of their offense, so Friday's game will provide him with another opportunity to win over the coaching staff.
We assume Welker will continue to return punts in 2008 (though he hasn't done so in the preseason), so the main competition down the stretch should be between Hobbs and Slater in terms of who handles the load on kickoffs. Jones and Jackson have also shared that role during the preseason, though it's unlikely either one will win that job in the regular season – particularly Jones, who is already a long shot to make the final cut.
5. Can Mayo cut the mustard?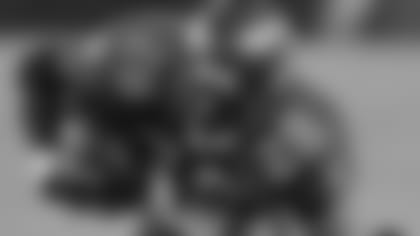 ]()After a strong debut against the Ravens, rookie linebacker Jerod Mayotook a small step back last weekend in Tampa Bay, which is no cause for serious alarm since it was only the second game of his NFL career.
What we want to see is how he bounces back with what we assume will be a heavier workload Friday night. Since the starters tend to play at least three quarters of the third preseason game, Mayo will be on the field a lot against Philadelphia, which means more chances to see how he adjusts on the fly if the Eagles switch things up at the line of scrimmage.
Mayo's performance Friday could go a long way in determining what the Patriots do regarding Junior Seau, who continues to enjoy the summer while waiting by the phone just in case Belichick decides to call.
Victor Hobsonhasn't been a good fit at inside linebacker in training camp, but he's only 28, so the Patriots might be willing to ride this one out if they're comfortable enough with Mayo is a full-time starter. The same goes for undrafted rookie Gary Guyton, who has had a strong camp and is making a serious push for a roster spot. Again, the Patriots might be willing to go with youth over Seau's experience if they like what they see on a full-time basis from Mayo.
If there's any uncertainty among the coaching staff, Guyton or Hobson could hit the chopping block when rosters are finalized (though Guyton has practice-squad eligibility) in favor of Seau, who brings leadership and is familiar with the system. Keep an eye on Mayo to see how he responds to Sunday's game, because his performance could have an effect on future transactions.