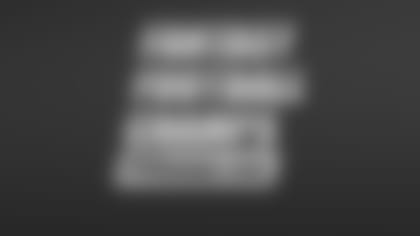 ](http://www.ffchamps.com/)Last night I completed my third and final draft. I am locked, loaded and ready to go, and as I do every September, believing I have three championship teams. With FFChamps.com by my side, my odds of winning championships certainly increase because winning trophies for our members is what FFChamps.com is all about. Your drafts are likely done as well, and you're moving into Week 1 mode, trying to assess your team, who to start this week, and what holes you will need to fill through trades and the waiver wire. FFChamps' value and work begins with Week 1. Most strategy products have similar draft rankings but it is during the season that FFChamps.com has the best strategy, tools and customer service with our 1-on-1 personalized expert advice.
Before we get into Week 1, I want to reiterate one rule that we live by at FFChamps.com: Start your Studs. You may read this and think, duh, but I can't tell you how many times we have seen it come through via a 1-on-1 FFChamps advice submission -- or even worse, after the fact -- that a player did not start Tom Brady because it was supposed to be a snowstorm (the Terrific One is at his best in a blizzard, folks), Arian Foster because he is banged up but playing, or even Adrian Peterson because he is playing the top ranked run defense. You drafted these guys in the first three rounds for a reason. If they are playing, always, always, always play them. At FFChamps, we publish and update our Studs list and Borderline Studs list weekly, http://www.ffchamps.com/ffcpi/studlist/ .
! One of the most valuable tools we update each week is the Strength of Schedule, or what we fondly refer to as simply the SOS (you want help, it's just that). FFChamps does not start the SOS until after Week 1 is complete. Starting next week, the SOS will show a color chart of each week, each match-up, by position. Green is a favorable match-up, red is not favorable and black is neutral. The SOS tool is incredibly powerful when you are evaluating a trade or want to see how a player's match-up will be in playoff weeks 14-16. For example, Cam Newton plays the Saints, the Jets and the Saints again in weeks 14-16. Last year, Newton got hot towards the end of the season and this season, it is safe to assume he likely has the best QB match-up in the NFL for the fantasy football playoffs. Each week in this column, I will be spending significant time writing about each week's good and weak SOS teams. Once an FFChamps member, you can see the SOS here: http://www.ffchamps.com/nfl-schedule/
I hope you followed our advice and handcuffed your Studs where appropriate. If you drafted Arian Foster, you drafted Ben Tate; if you took Alfred Morris (whom I coveted and missed in all three drafts) you took Roy Helu; if you rolled with C.J. Spiller you also drafted Fred Jackson. After going through three drafts, it is my observation that there are a few handcuffs you may have missed. While the depth chart in Seattle says Robert Turbin, I believe rookie Christine "no, he's a he" Michael is the better play and he is likely on the waiver wire. With Maurice Jones-Drew, while it reads Justin Forset, I would go with North Dartmouth, Mass., native Jordan Todman, who was explosive in the fake games. A couple other guys who likely slipped through un-drafted that have upside are Donnie Avery, who is starting opposite Dwayne Bowe as a WR in KC, and Nate Washington, who is a tad banged up but definitely the red zone target for Jake Locker in Tennessee.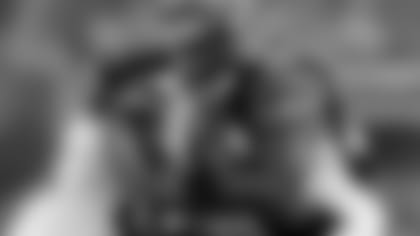 One of the most popular 1-on-1 expert submissions we are receiving at www.FFChamps.com this week is, "Is it too soon to trade?" If you drafted Giovani Bernard as I did, and got greedy and missed the window to handcuff him with The Law Firm, BenJarvus Green Ellis, and you can make a reasonable trade before the season starts to secure that position, then you should try to make that happen. I came back and took Michael Bush, the handcuff for Matt Forte and the better RB than The Law Firm, with the hope I can orchestrate a win-win trade. If a post draft trade helps you and a competitor fix a problem or fill a hole, then make it. At the end of the day, a good trade needs to be win-win to get done. However, we too often see players I like to call "Triggers." They want to trade just to trade and often are shopping their first or second pick after one bad outing. If you drafted a guy at 1, I assume it was because you loved that pick. Be patient and if you trade a Stud, do it because you are an FFChamps member and you know his week 14-16 playoff match-ups stink and you move him while he is hot, and for a player or two that will score a ton in the playoffs. This is yet another benefit of having the SOS advantage: http://www.ffchamps.com/nfl-schedule/ .
How about the Patriots in Week 1? Brady is an FFChamps stud, and should have a great week, tempered only by the likely absence or cautionary treatment of Rob Gronkowski, and new and rookie wide receivers getting adjusted, although I expect a big play from rookie WR Kenbrell Thompkins. I love Stevan Ridley this week as the Patriots pound it in with him from inside the 5 yard line. If you play in a league that starts a defense, this could be a fast start for big-play man Aqib Talib vs. either Bills rookie QB. Play your Pats!
Remember, as a loyal Patriots.com fan, you get 50 percent off if you become an FFChamps.com member today. You will have 1-on-1 advice from our experts and immediate access to the FFCPI, our proprietary Weekly Rankings, our Rest of the Way rankings, and our industry-best Strength of Schedule tool. Just go to https://www.ffchamps.com/subscribe/ today. Bottom line: FFChamps.com will guide you to your bragging rights, and league championship trophy and prize. Sign up by Thursday and you will sneak into our survivor pool!
FFChamps.com: Extraordinary Results for Fantasy Football Dominance.