As Dwayne Johnson would say, "Finally the Rock has come back to Foxborough." And by rock I mean football and by Foxborough I mean Tennessee. But you get the point, the 2012 season for the Patriots is on tap. A trip to Tennessee to take on a young Titans team looking to get something established early in the season is what Bill Belichick and the Patriots have in store this Sunday afternoon. New England didn't have the best of preseasons and there are questions to be answered on both sides of the ball. The defending AFC Champions also sport a young, talented, hungry roster of their own looking to put its best foot forward on opening day. The time for practice analysis and preseason predictions is over, real football is back. To tide you over in the remaining hours between now and kickoff, here's a country music-inspired, moonshine-driven Titans edition of the Friday Six-Pack!
Line up the line** – Fans and media alike have been worrying about the offensive line all summer. We've yet to really see the starting line work together on the field, but we will on Sunday. Sebastian Vollmer should be ready to go at right tackle after only nine reps this summer in preseason action. But the biggest question comes on the other end of the line as to whether Nate Solder is ready to fill Matt Light's Pro Bowl shoes. Solder struggled at times in the preseason, both with speed rushes and power moves. He has a tone of potential, but needs to put it together on the field. He'll be tested by veteran Titans right defensive end Kamerion Wimbley, who had two sacks in the preseason. Tennessee can roll a number of guys through the front and that will give the Patriots different looks. Logan Mankins is also a slight question at left guard as he returns from ACL surgery. I'd never question his toughness or ability to play through pain, but it will be interesting to see if it takes a guard time to get back into a groove the way it did with, say, Wes Welker. Ryan Wendell is likely to get the start at center. He's a solid system guy with some experience. He's a bit undersized. I'm not worried so much about his play on its own, but the combination of Wendell and right guard Dan Connolly next to each other isn't exactly a proven brick wall. Brian Waters has been quite a media stir of late, but regardless of how that situation plays out he's clearly irrelevant to this Sunday's game. Put it all together and Dante Scarnecchia – the best offensive line coach in the game – has his work to do. The drive for consistency and continuity up front starts in Tennessee. Everyone will be watching to see how well the front plays, no one more closely than Tom Brady.
2. Hold Johnson in check – There is little question that Tennessee wants to control the ball on offense and that means running the rock with Chris Johnson. Johnson was a disappointment last year after a contract holdout. He barely got over 1,000 yards and admitted this summer he just wanted to put an end to last season and get to the new year. His first chance at getting back to his 2,000-yard ways is against the Patriots and a new-look defensive front. With all the team's pass defense issues in recent years, the run defense has been the far more respected part of the defense. Vince Wilfork and Jerod Mayo are back to captain the front. Kyle Love is a solid sidekick up front. And when healthy Brandon Spikes is a proven run player. But the front has new faces in the form of top picks Chandler Jones and Dont'a Hightower, as well as Rob Ninkovich playing down as the left defensive end. Those guys need to prove they can handle a team running at them snap after snap. It will also be important for the linebackers and defensive backs to tackle well, as Johnson can turn a missed tackle into a long touchdown run with his elite speed. Tennessee wants to keep the pressure off their young quarterback by running Johnson early and often. The Patriots will want to put pressure on the young passer by stopping Johnson early and often.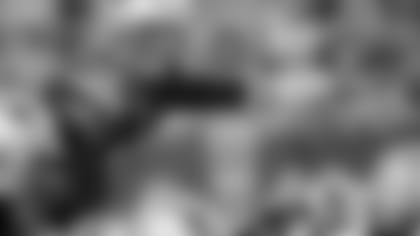 Air control to Major Tom** – The Patriots passing attack hasn't looked elite in the preseason and camp practices. Brandon Lloyd still needs to prove himself as a new weapon for Tom Brady to put to use on the outside. Brady's summer has seen him inhibited by the pass rush, both in joint practices with the Saints and preseason game action. For him to do his job he'll need protection from the line. If he gets that he should find some room to work against a Tennessee pass defense that was 14th in the NFL last season and has to be seen as a middle-of-the-pack bunch. Many fans, and even some in the media, wonder if the Patriots offense has gotten better in an offseason that saw it lose BenJarvus Green-Ellis, Light, Waters and cut Deion Branch. But the core of the No. 2 passing attack in the NFL returns as Brady has Rob Gronkowski, Aaron Hernandez and Wes Welker to throw to. Gronk seems to be past his offseason ankle surgery. Hernandez seemed to deal with a minor lower leg issue throughout camp, but it didn't hurt his performance as he appears poised for a huge season. And Welker had a "personal" issue and missed a bunch of time in camp, but said he's ready to go. I don't have the doubts about the Patriots offense putting up points in the opener, mainly thanks to the passing game, that some other people do.
4. Lock in Locker – Jake Locker is making his first career start. He's clearly the future of the position in Tennessee as the team's 2011 first-round pick. He's an athletic guy with a good arm. But he only completed 51.5-percent of his passes in limited action last year. He can make plays on the move with his arm or tuck and run. He's the type of quarterback that requires that New England's pass rush attack him with a controlled, disciplined plan. That's keeping him in the pocket from the edge while getting some push up the middle from the defensive tackles or linebackers. When Locker improvises against the Patriots still questionable pass defense, he'll be dangerous. Better to keep him on his spot and make him go through is progressions. Still, the Patriots will have to prove they can cover in the back end. That means a big opening day for 2010 Pro Bowler and 2011 disappointment Devin McCourty. Any quarterback, regardless of age or experience, will make plays if guys are running wide open all over the field. As much as I think that Steve Gregory could be a solidifying constant in the back end, McCourty is the key to the secondary improving for 2012 and being competitive. Test one is against a rookie without his top receiver (Kenny Britt, suspended). Should be a battle in which even the NFL's 31st ranked pass defense can make some plays. Locker's athleticism and the speed of tight end Jared Cook do scare me a bit, but you can't expect a total cakewalk in the NFL. This isn't like Oklahoma State and Savannah State.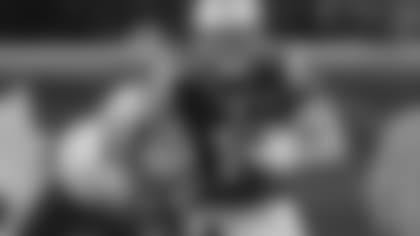 Special input** – Seems like special teams and big returns are always a part of the fun early in the regular season. That can be really good, especially for an underdog like the Titans. It can swing a game's momentum. Tennessee was dealt a blow in that area, though, when Marc Mariani broke his leg this summer. From the Patriots perspective Julian Edelman is always a possibility for a big play on punts. But the unknown is the Patriots kick return game. Jeff Demps created a buzz there, but he's on IR for the season. Belichick threw a slew of other bodies into that role throughout the summer with limited spark or success. Friday in practice Devin McCourty seemed ready to be the top return option to open the season. But he's never done much in limited chances in the role. Edelman may also get a shot on kicks, but he's never looked as good on kickoffs as he does on punts. Danny Woodhead is the returning returner on kicks, but his production last season left a lot to be desired. Special teams plays can always be a bit chaotic, but more so on opening weekend as the units come together for the first time after rosters are set. Teams that take advantage of that chaos have better chance to win. We'll see on Sunday if either team can do just that in the Music City, with or without the help of a miracle.
6. Coaching input – Belichick is the top dog, final voice and main man in New England. But he has new understudies in new roles in 2012. Josh McDaniels is back running the show on offense. It looks like he might want to run the ball a bit more, maybe use fullbacks and tight ends a bit more. The spread sets may not be quite so spread. But clearly the passing game will still be the bread and butter in New England. On defense all the new talent is being coordinated by Matt Patricia, who finally got the title to go with the job this offseason. Belichick spent a lot of time working with the defense in practice this summer, but it will be interesting to see how his time is spent and focused on the field during a regular season game. There is no reason to think there will be any issues in terms of coaching or communication with the familiarity of the "new" coordinators on both sides of the ball, but it is worth watching as the pace picks up with the real action.
Prediction:
While many media members may make a big deal about the replacement officials, I'm glad I made it through a six-pack without focusing on how the fake zebras will alter the game. I don't think they will, not much anyway. I'm focused on the unknown of the new season and the matchups on the field. That leads me to believe that we'll see Brady and his offense move the ball against what I think is really just an average defense. As long as Solder gets his job done (fingers crossed!) I think the Patriots will build a lead that will make life on the defense much easier. That will make life on the Titans, especially Locker, more difficult. Johnson scares me, but that's about it. I think the Patriots will hold Johnson in check, force a couple field goals and have a relatively easy road to a 28-13 victory. Nice first effort to get the season rolling.