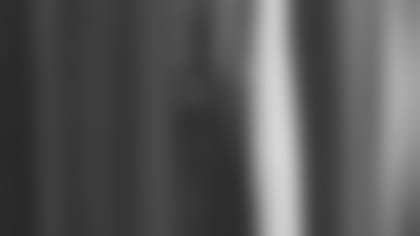 TD: Well, obviously, not the way we wanted the season to end and disappointing to lose the way we did. But I think we have to start out and give New England a great deal of credit. They have got a fantastic team. They beat us twice. They beat Tennessee twice. And they certainly deserve to go to the Super Bowl and we wish them well. We did not do some of the things that we had been doing in the playoffs. We turned the ball over, had the mistake on our first punt, defensively allowed them to possess the ball a little bit in the first half. I thought we played a little bit better in the second half; but overall, we didn't do the things you have to [in order] to win these types of games. And New England is a team that can take advantage of those kinds of mistakes. So we have just got to try to regroup, bounce back next year. I think we remembered the feeling we had in the Jets' locker room last year and that kept us going in the offseason. This was a bad feeling by our guys in this locker room because we didn't think we played as well as we can play. So hopefully, we will remember that and work as hard this offseason as we did last and, hopefully, get back to this point and play a little bit better when we get here.
Q. Tony, on Friday, Peyton said in answer to a question about Coach Belichick that when he looks at New England he doesn't necessarily look at Belichick and Romeo Crennel but the players, the actual talent. Can you elaborate on both sides of the ball?
TD: They have got very good players and they are well coached, which helps the players play better. They have got some outstanding guys. The Pro Bowl guys, their guys showed up today. Ty Law made some outstanding plays, made some tough catches. We had a chance to catch some balls and we couldn't catch them on defense. They can do a lot with their rush because they have got seven guys and they can put any combination of them, and they are a really talented group and they know how to use them well. They have won 14 straight games for a reason. They are good players and well coached.
Q. Tony, their coverage seemed to give Peyton the door a couple of times.
Q. There was some holding going on.
TD: Well, you guys saw the game so I will leave it at that.
Q. Tony, how anguished was Peyton?
TD: You know, we are all feeling bad because when you get to this point you want to play well. And we didn't really give ourselves a chance to win. And it was Peyton and a lot of guys, and we are all kind of feeling the same.
Q. Tony, on personal terms, it took you five years to get back to a Conference Championship Game. You have already been asked questions about how it would feel to be at the Super Bowl. How disappointing is it for you
TD: It is disappointing whenever you lose the last game of the year. You get to the playoffs and you don't win it. Whether you have won one game, two games, no games, when you lose that last game it is disappointing. And when you turn the ball over as much as we did and give up some big plays, that makes it hurt even more. But the thing you have to do, if you are a winner, you have got to bounce back and you have to improve and find out ways that you can improve as a coach and as a team. And that is what we are going to do.
Q. Tony, I don't know if you want to elaborate, but the last two plays on Marcus (Pollard), do you just think he was jostled a little bit too much?
TD: Well, those were no. I will let that go.
Q. What about Eugene (Wilson), what were the hits by Eugene Wilson, especially on Reggie (Wayne)?
TD: Well, the one on Reggie they didn't think was helmet to helmet, and it was pretty obvious that it was. Robert Mathis got pulled down right next to the quarterback. But that is playoff football. You know, the officials in playoff games don't really want to call too much, and they didn't call too much today and it probably went both ways.
Q. The decision for the on side kick at the end, was that a lack of confidence in the defense and the timing?
TD: No. We thought we had a chance to get the ball back. We thought even if we didn't get the on side kick that we would use our timeouts and we would get the ball back. And kicking off, really, with the wind and everything, we were kicking off, they were getting the ball at the 38, 39 yard line anyway. So we wanted to take a chance to get the ball. As it turned out, we got it at the 20. Had we kicked deep, maybe we would have got it at the 35 or so. But we had plenty of time. We had timeouts and a chance to win the game.
Q. So it would just hit somebody on the front line, but it didn't
TD: That is what we tried to do, bounce it out to somebody, yes.
Q. Tony, what made it so tough against their big receivers?
TD: I am going to let that go. I am going to say they have got a very good defensive team.
Q. Did Peyton look out of sorts to you in terms of rhythm?
TD: Yes. We weren't in sync. But you have to give New England a lot of credit that way. It is easy to say we didn't play well, but they are a good team and they take a lot of people out of their game, especially here. So I would like to give them credit.
Q. Tony, in the second half you put a fullback in, you started running some stretch plays, but mostly it was delays in the first half.
TD: Well, we moved the ball in the first half too. We moved it right down the field and threw an interception in the end zone. We moved it a couple other times. You know, our regular running game with two backs going there, the first drive of the second half, we did some good things but we didn't finish our drives. They were able to finish them with a couple of touchdowns and field goals. And we needed to do the same thing in the first half and we didn't do it.
Q. Tony, what psychological effect did you maybe witness in the first half when your two most dependable offensive guys committed, you know, three turnovers?
TD: Just one of those things. And we were down, and we said it at half time, we were down less at half time than we were in the game up in Indianapolis and we had a chance to get back in it. We took the first drive down and scored and now it was 15 to seven and, you know, we blew a coverage on the play and gave them a full back flat for 35 or 30 yards and put them down in field goal range. So we did a lot of things to, you know, take the damper off of our performance and, you know, things that you can't do in a championship type game.
Q. Can you explain the disparity between Peyton's first game and then what happened today?
TD: You know, it's one of those days. And they have a very good defense. As I said, I think you have to give them a lot of credit. And you know, they do a lot of things and they are good players and well coached. And you know, they outplayed us today.
Q. Was weather any factor, Tony?
TD: No, not really. Footing was a little sloppy in the second quarter. But you know, later in the game it was fine and early in the game it was fine. And the weather on the field wasn't really an issue. I think you have to give all the credit to New England.
Q. Why is it Tom Brady is so effective?
TD: Well, they have got a good team. They do a lot of things well. He moved around and found open receivers. And they do a lot of things, they give you three wide out packages, four wide out packages, two tight ends, and you have to defend a lot. And he has got a lot of reliable people around him on offense and defense.
Q. On the safety, would you say the snap got away from him?
TD: Yes. Just one of those things. That is his first one since I have been here and it just came at a bad time for us.
Q. Were you surprised you didn't get more pressure on Brady?
TD: We needed to and it was just one of those things that we weren't able to today. The footing, you know, really hinders us a little bit because we are smaller and trying to use our speed. But I would have to say they did a good job blocking us.
Q. Tony, is there any way that you felt that your offense was doing so well these last couple of weeks that it had to end at some point?
TD: Not really, no. We were very confident coming in. We thought we would move the ball and we did move the ball. We just didn't finish our drives, and you can't turn it over as much as we turned it over today.
Q. The first interception, what happened on that? Was it an emotional damper for you guys?
TD: No, it really wasn't. We needed to get the points. Obviously, it would have been nice to be seven to three there. But we gave away three points by throwing an interception in the end zone. We gave away two points on the safety and so it was 15 nothing at half time. It would have been nice to be a little bit closer, but we still felt good in the locker room at half time. We felt we could get back in the game.
Q. Tony, how does this feel compared to '99? Is it the same feeling or
TD: No. It's a little more disappointing because I think we really felt good coming in here and I don't think we played our best so that is probably the disappointing thing.
Q. Any injuries today, Tony?
TD: Not significant, not that caused anyone to come out of the game.
Q. Do you still believe you will get to the Super Bowl?
TD: Well, I think you have to believe that. I think every year that you start up, you believe you are going to get there. And if you don't, you are in the wrong business. I thought we were going to get there last year and we didn't. We got a little closer this year. It is tough. I mean you have to play well to get to this point and it is a long road. But yes, we believe we will come back and play better next year.
Q. New England's coverage was excellent. What could Peyton possibly have done differently though?
TD: Well, you know, we will look at the tape and we will try to figure it out, and then next time we play these guys we will try to do some things a little bit differently. But they, they covered us well today