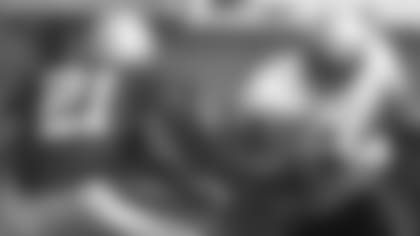 ]()Evidently a weekend away from the practice fields injected some new life into the Patriots.
When the team convened for its scheduled workout Monday afternoon, several injured players managed to return to work for the first time this summer. Five players were activated from the physically unable to perform list – Rodney Harrison, Richard Seymour, Dan Koppen, Randall Gay andJohnathan Sullivan. That leaves just Patrick Pass and Nick Kaczur on PUP and those are the only two players still eligible to open the regular season on that list.
Harrison's appearance was a surprise given the severity of the knee injury he suffered in Pittsburgh last September. He tore three ligaments in his left knee and has been rehabbing ever since. Aside from an appearance at the team's annual Charitable Foundation Golf Tournament – where he won the long drive competition incidentally – Harrison hadn't taken part in any team-related activities, at least not on the field.
"It feels really good. All things considered, it's been a long time," Harrison said. "I never doubted that I'd be back. I knew you guys doubted it, but that really served as motivation."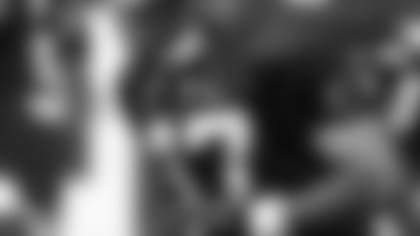 ]()Harrison was dressed in full pads and took part in all drills while sporting a black brace on his left knee. While he took part in all the drills, he did appear to be limited slightly, running gingerly at times, especially when slowing down and cutting.
When Harrison took his spot at safety during a seven-on-seven drill, he was greeted with a nice applause from the crowd. Just before the first play, one enthusiastic fan shouted, "Pop him, Rodney."
"It was definitely emotional, very much so," Harrison said. "There were a lot of different feelings going through my body. But it felt good to be back in that huddle. Tom [Brady] gave me a big smack and said, 'I'm going to burn you' and I just said, 'Bring it on.'"
Harrison wouldn't say when he would be ready for a full workload in terms of contact but just seeing him on the field was a big lift for the entire team. Further adding to that excitement was the return of Daniel Graham, who had yet to practice this summer. Graham was in uniform wearing a red non-contact jersey, and linebacker Monty Beisel returned after missing the previous two days of practice.
Koppen, who tore his rotator cuff last November in Miami, was also thrilled just to be back in uniform. "I think we pretty much cleared out the training room today," he joked. "We're at square one. This is the first time I've put pads on in nine months."
Who's hot: The training staff – Any day you get the likes of Harrison, Seymour, Koppen and Graham back from serious injuries has to be considered a good one for the medical personnel. Getting Harrison back on the field well before most people expected is an impressive feat.
Who's not: Ellis Hobbs – The second-year corner had trouble during a one-on-one drill against the wide receivers. Keron Henry, Reche Caldwell and Troy Brown got the best of him on consecutive reps during the drill, with Caldwell in particular beating him by a wide margin with a quick inside slant.
Play of the day: During a seven-on-seven drill Tom Brady hooked up with John Stone for a big play. Stone ran a deep crossing route and ran away fromAntwain Spann before grabbing Brady's pass and turning upfield for the would-be touchdown.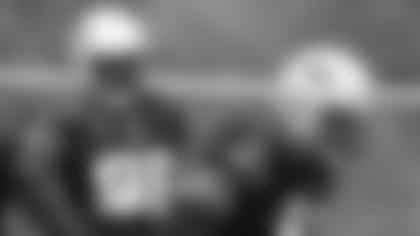 ]()Sullivan had yet to practice this summer after reportedly failing the conditioning run the day before camp opened July 28. Despite the late start Head Coach Bill Belichick said the former No. 1 draft pick of the Saints would get every opportunity to establish a role for himself.
"We'll evaluate him on what we see," Belichick said. "I can't really worry about what happened somewhere else. Every player is evaluated on what his performance is. We talk to every player about their role and what we expect them to do, how we're going to do it and the things they need to work on. He hasn't been on the field so far in training camp so it's hard to evaluate where that is."
Sullivan spent most if not all of his time during mini-camp working at nose tackle backing up Vince Wilfork and he resumed that role today. He rotated in with a group that includedLe Kevin Smith and Santonio Thomas.
With this year's Hall of Fame class freshly enshrined, Belichick was asked about his impressions of the weekend's activities. One of his former players, linebackerHarry Carson, was among the group that was honored and Belichick was pleased the former leader of some great Giants defenses was finally recognized.
"I caught bits and pieces of it and as always it's a very impressive ceremony," Belichick said. "Being with Harry for a good part of his career I was extremely happy for him. There were a lot of Giants out there and [defensive line coach] Pepper [Johnson] went out there to represent us. Harry deserved it."
Known as a devout student of the game, Belichick was then asked if he ever pictured himself at the podium giving a speech of his own someday. The coach turned to a little levity at that point. "No. I just want to see if we can get the team to get off on the count."
The Patriots placed safety Mel Mitchell and wide receiverMatt Shelton on injured reserve. Mitchell suffered a biceps injury during practice Aug. 3 while Shelton was shelved with a knee/groin injury. Mitchell signed as a free agent during the offseason and was expected to be one of the team's core special teams players, while Shelton was an undrafted free agent looking to crack the receiving corps. … In addition to Kaczur and Pass, Tedy Bruschi, Chad Jackson, Jarvis Green, Marquise HillandChad Brownall missed practice whileDeion Branchextended his holdout to 11 days. ... In his press conference before practice, Belichick said the team would start preparing for the Falcons while continuing implementing more generic aspects of their system. Belichick felt Atlanta's style, which is much different than New England's with a one-gap, zone blitzing defense and an athletic running quarterback and stretch-oriented running attack, provides a good opportunity for the team to prepare for a different set of problems. …Mike Vrabel took some reps at inside linebacker with Freddie Roach during a nine-on-seven drill where the offense was working off cards. … Hank Poteat, Willie Andrews, Vernell Brown andBam Childress took turns returning punts from Josh Miller. Andrews appeared to be the smoothest handling the kicks. … The defense featured some four-man fronts withTy Warren and Mike Wright lining up at end and Wilfork and Seymour inside at tackle.