Any Patriots fan, save those who have been leaving underneath the team's three Lombardi Trophies, knows that the biggest question mark heading into Friday's kickoff of training camp is the status of three-time Pro Bowl defensive lineman Richard Seymour. The defensive co-captain skipped the team's mini camp in June to display his displeasure with his current contract, a rookie deal that still has two years remaining.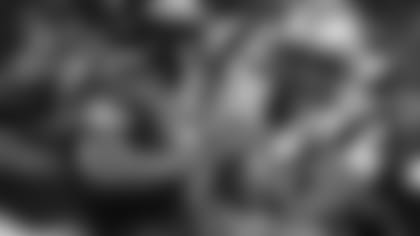 ]()So when camp opens Friday morning all eyes, including those belonging to fans, the media and even coaches alike, will be on the lookout for big No. 93 on the practice fields behind Gillette Stadium. While it may be unlikely the sides will reach any agreement on a new deal by that time, negotiations have been taking place although Seymour's agent, Eugene Parker, has refused to say whether his client will be in camp on time.
"The only thing I can say is that both sides respect each other and both sides are serious about trying to work something out," Parker told the MetroWest Daily News on Tuesday.
"Richard and I decided it would be best not to talk about his contract and situation. Obviously, they have a guy in a situation where he and the team have had tremendous success. We want to keep down any inflammatory situation that could hinder the process. Look at the T.O. situation, he's chosen to go public with speech and I'm not sure that's helping."
If Seymour is in camp on time he will join the ranks of what could be developing into one of the premier young defensive lines in football. Alongside Seymour, who entering his fifth season is clearly the most talented and now most experienced member of the group, is a pair of fellow former first-round picks in second-year nose tackle Vince Wilfork and third-year player Ty Warren.
Warren made big strides in his second season a year ago, going from rookie reserve to 16-game starter. His Year Two production included 64 tackles and 3.5 sacks with two forced fumbles. Warren then led all New England defensive linemen in the postseason with 11 tackles including eight solos.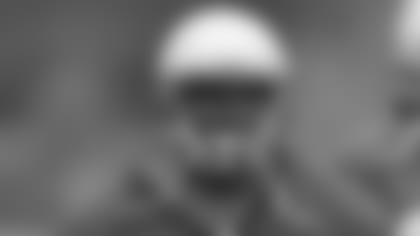 ]()Wilfork played well in his rookie season in New England after falling to the team with the 21st pick in the first round in the 2004 draft. The former Miami star started six of 16 games played in his first season, splitting time with veteran big man Keith Traylor. Wilfork finished the year with 57 tackles, two sacks and two fumble recoveries. While his production as a rookie was good, and many young defensive linemen make big strides in their second NFL seasons, Wilfork will have a lot to handle in 2005 as the team's only returning, experienced nose tackle with Traylor now playing Miami.
If Seymour doesn't take part in training camp the most likely candidate to get his reps in practice is fourth-year player Jarvis Green. The LSU alum has been consistent and productive in reserve action over the last few seasons and could benefit from increased opportunity in Seymour's absence. In 47 career games with 12 starts Green has recorded 69 tackles, 8.5 sacks, two forced fumbles and three fumble recoveries.
Others who will be in the mix for roster spots and playing time at the 3-4 end spots are veteran Rodney Bailey, second-year player Marquise Hill and rookie free agent Santonio Thomas. Bailey came to New England as a restricted free agent a year ago but missed all of last season with an Achilles injury. In three seasons with the Steelers Bailey recorded 39 tackles and 9.5 sacks. Hill, a second-round pick out of LSU last spring, played in just a single game as a rookie and will be looking to make big strides in his second professional preseason.
All the players behind Wilfork on the depth chart at nose tackle are young, inexperienced options. Former seventh-round pick and practice squad player Ethan Kelley has the size (6-2, 310), strength and experience at the position from his time at Baylor, but has yet to feel the heat on the NFL fire. Behind Kelley is rookie free agent Mike Wright.
The final of the 10 defensive linemen the defending champs expect (hope in Seymour's case) to have in camp is third-year jack-of-all-trades Dan Klecko. The former 2003 fourth-round pick and Big East Defensive Player of the Year had spent last offseason attempting transition to linebacker. He then missed the final 10 games of the 2004 season with a knee injury. While he will likely remain an option as both a short-yardage fullback and special teams contributor, Klecko worked with the defensive linemen at mini-camp and it appears the team has given up on his transition to linebacker. Where Klecko fits into the defensive mix and whether his overall team contributions are enough to earn him a spot on the 53-man roster remain serious questions heading into his third training camp.
When all was said and done, New England broke training camp last year with eight defensive linemen (including the multi-talented Klecko). If all the usual suspects can remain healthy in 2005 the battles for those roster spots this August should be heated. But much of that will get lost in the mix if the team's dominant big man on the defensive line doesn't come to camp.