USC LB Rey Maualuga. AP Photo.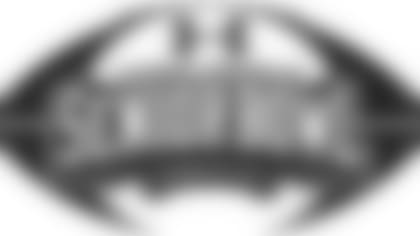 MOBILE, Ala. - The position cycle that takes turns annually when it comes to NFL draft prospects has stopped again at linebacker in 2009, just two years after providing the league Patrick Willis, Jon Beason and LaMarr Woodley.
This time, though, the bounty is far more plentiful, as thumpers, rushers and coverage specialists have teams at the top end of the draft set to select their next playmaker, while teams at the middle and lower ends of the first round -- and maybe even second round -- know they'll be able to fill holes where holes, literally, need to be plugged.
"Last year the depth was at offensive tackle, this year you've got quality guys at linebacker, and the thing about it, they are veteran guys, not all juniors so you'll have some guys that have some experience and production," Redskins executive vice president of football operations Vinny Cerrato said Tuesday after a practice for Saturday's Under Armour Senior Bowl. "Some of these guys can play inside and some can play multiple spots. This group has really smart, good leaders and that's what you're looking for."
Last season, there were just eight linebackers drafted in the first three rounds. USC's Keith Rivers was the highest pick at No. 9 (Cincinnati). The Patriots drafted Jerod Mayo with the 10th pick and Mayo blossomed into the NFL's Defensive Rookie of the Year. Curtis Lofton, drafted in the second round with the 37th overall selection, was the only inside/middle linebacker selected in the top three rounds.
Lofton (94 tackles) and Mayo (128 tackles) were the only full-time starters to finish the season. Rivers was on his way but he went on injured reserve with a broken jaw, courtesy of a nasty block by Pittsburgh's Hines Ward. Three other rookie linebackers drafted in the top three rounds -– Tavares Gooden (Baltimore), Dan Connor (Carolina) and Shawn Crable (New England) –- also went on IR before completing the season.
This year's group of linebackers features more inside players and more depth and possibly more impact potential. One of, if not the top linebacker draft prospect, is USC middle linebacker Rey Maualuga, who opted not to come out as a junior last year and now is projected as a top-10 pick.
He is one of three USC linebackers at the Senior Bowl, with outside linebackers Brian Cushing and Clay Matthews the others. Like Maualuga, Cushing is expected to be selected in the first round, as could Matthews –- son of former NFL linebacker Clay Matthews. Ohio State's James Laurinaitis, an inside linebacker, and Wake Forest's Aaron Curry, are potential top-10 picks who are not at the Senior Bowl.
"The linebacker group in this year's draft is a very solid group," Miami general manager Jeff Ireland said. "There's some depth there. It's a very solid group."
Every team at the top of the draft, starting with Detroit, which owns the No. 1 overall pick, could use help at linebacker. The Saints, Washington, Kansas City, New England and Baltimore approached Maualuga and Cushing after Tuesday's practice. The Atlanta Falcons and Tampa Bay Buccaneers also could be replenishing at least one outside linebacker spot.
South team coach Jack Del Rio of the Jacksonville Jaguars -– a USC product –- said he is very impressed with the group of linebackers his alma mater sent him, adding that Maualuga "could be something very special."
At least at this point, Maualuga, isn't quite sure.
"I just came out here to be discovered," said a serious Maualuga. "The coaches may know my name but they don't know how I practice with elite players. They don't know how I compete against tough competition. I want to come out here and give everything I've got and hopefully, my play will speak for itself."
As Maualuga spoke, Cerrato stood outside of a small huddle of reporters, watching how the middle linebacker, who sports the long hair and speaks in the hushed tones of Pittsburgh Steelers safety -– and USC product –- Troy Polamalu. In fact, Maualuga's style of play is similar to that of Polamalu's, except Maualuga (250) weighs about 40 pounds more.
Cerrato's observation of Maualuga showed that the NFL evaluation process these days is more than how a player competes and interviews. It seems to also include how a possible star handles himself with the media.
Maualuga was poised and calm, admitting that, "Off the field I am a soft-spoken guy who likes to keep to myself and doesn't really talk to people," he said. "On the field I come out there and flip the switch. I don't play for myself. I practice for my family and all the other people that doubted me. That switch goes on and it's a different person.
"I've got a lot to prove. I came out here to get discovered and show coaches the things I didn't get to establish during the season. That I've gotten better. I want to show that I am a complete player. I'm not trying to do too much. I'm just going to try to turn some heads."
Literally, and maybe, figuratively.
The infusion of linebacker talent couldn't come at a more convenient time, as linchpin mainstays like Zack Thomas, Ray Lewis, Keith Brooking, Tedy Bruschi, Mike Peterson and Derrick Brooks are winding down their careers. Mayo, Willis, Beason, Barrett Ruud, James Harrison, DeMarcus Ware, Woodley, Lofa Tatupu, Terrell Suggs and other upstarts have begun the transition, yet there never seems to be enough linebackers to complete the puzzle.
More and more teams, especially those who play 4-3 fronts, are in need of a big-hitting middle linebacker to ease the burden on safeties having to make tackles close to the line of scrimmage. Those teams that play 3-4 fronts want pass rushers with closing speed to limit opponents' big-play potential, especially those teams that thrive off the zone blitz.
What makes this incoming group of linebackers special, besides their athletic gifts and physical nature, is their intelligence. Coaches at the Senior Bowl are throwing boatloads of information at them to see if they make the right calls on passing and run schemes, not only on the field but in the film room. If a linebacker can't figure those things out now, all his physical tools might not mean much.
"Each linebacker has their own responsibility," Matthews said. "We have to talk, figure out whether we're in man coverage or not. We're all having to make special reads. This is why it's good we're here because this is different than [coaches] seeing us on film. They're able to see how we play in person. See what type of competitors we are. With the linebackers in the draft being so deep, you have to set yourself apart and show that you have something in you that makes you want to show why you're better than the other guys."