For the third straight day the Patriots donned full pads, but unlike the previous two Tuesday's session seemed to lack intensity. That is until the final play of the afternoon when Stevan Ridley and Kyle Arrington exchanged words following a harder-than-normal takedown by the cornerback.
The brief squabble didn't amount to much but was nonetheless noteworthy on a picture-perfect afternoon in Foxborough. Also noteworthy was the absence of rookie wide receiver Aaron Dobson, who was among the nine players not in uniform after four days of mostly solid work to open camp.
Now the team gets a day to rest, as Wednesday will be an off-day for the players as they regroup following five straight days of work to open camp.
Here are one man's observations of Day 5 of Patriots training camp:
-During Monday night's practice inside Gillette Stadium, Dobson tried to make a catch as he was running full speed toward the sideline. He staggered his steps trying to keep his feet in bounds and then had trouble slowing himself once he passed the area where the benches would normally be. He was unable to stop his momentum before he made contact with the track-like surface that rings the field, and once his cleats hit it he went down. Dobson got up slowly and jogged back toward the offense, but he appeared to be shaken up on the play. It's possible his absence on Tuesday was a result of that play, and we'll have to wait to see if the hiccup has any affect on the progress he's made thus far. On a positive note, Dobson did make an appearance in shorts and walked around the field about midway through the practice.
In addition to the wideout, rookie offensive lineman Elvis Fisher, who also was shaken up Monday night before leaving with members of the training staff, did not suit up for the first time in camp. That pair joined the same seven players who missed Monday's workout, a group that included wide receiver Julian Edelman (PUP/foot) and Mark Harrison (NFI/foot), running back Brandon Bolden, offensive lineman Nick McDonald (PUP/unknown), defensive linemen Cory Grissom (reported concussion) and Armond Armstead (NFI/infection) and tight end Rob Gronkowski (PUP/back, arm). Bolden missed his first practice Monday night after being held out of spring workouts with a reported ankle injury.
-Devin McCourty continues to work in a red, non-contact jersey as he makes his way back from offseason shoulder surgery. Dan Connolly was once again on the field in full pads and helmet, but did not take part in the physical portion of practice as he works his way back from offseason shoulder surgery. During pre-practice work he lines up with the first group at right guard but has yet to take part in any contact drills. His presence with the first group is a clear indicator, though, that he remains the starter at the position.
-Marcus Cannon has been taking Connolly's spot previously in camp but on Tuesday he worked at right tackle with the second group. Instead, Tyronne Green lined up at right guard with the first unit. Also, Will Svitek continues to spell Sebastian Vollmer as the right tackle's reps are being regulated following offseason knee surgery.
-The practice fields were freshly lined and numbered for the practice.
-Kenbrell Thompkins is one of the young receivers looking to make his mark and early in training camp he was doing just that. Monday night he seemed to take a step back, mishandling a punt and failing to hold onto a handful of catchable passes during the workout. One key for a rookie in such a situation is showcasing the ability to put such a setback behind him, and the Cincinnati product did that on Tuesday. He made a terrific catch between Logan Ryan and McCourty on a deep ball when he back to fight through the coverage to grab Tom Brady's underthrown deep ball. He later torched Ras-I Dowling on a go route but his dive wasn't enough to snare Ryan Mallett's bomb. Overall Thompkins bounced back nicely from Monday's subpar effort.
-Former long snapper Lonie Paxton was on hand for the workout. A member of all three Super Bowl title winning teams in New England, Paxton is now working as the Mass Sports Marketing Manager for GoPro, which bills itself as the "world's most versatile camera." I'm not sure if the cameras attached to the quarterbacks' helmets earlier in camp are from Paxton's company but it would be a surprise.
-A group of coaches from Harvard was on the sidelines watching the workout.
-The Patriots used a different machine to shoot footballs in the air for kickoffs before practice. Normally the JUGS machine features two tires that project the balls out of a shoot but this one had no such wheels attached.
-Brian Daboll spent most of the spring working with the offensive line, specifically the tackles. Now he appears to be a personal instructor for Tim Tebow. He's spent the last three days almost exclusively with the third-string quarterback and there are signs things are getting better. Tebow still struggles getting the ball out on time and often is seen double clutching before letting his passes go. But on Tuesday he unleashed some very nice balls as well. After misfiring to the corner of the end zone and nearly having Tavon Wilson pick him off, Tebow followed with the bullet to Quentin Sims along the backline for a touchdown in a red area drill.
-Fullback James Develin continues to be an active part of the offense. With the team focusing a lot on red area and goal-line work, Develin took several reps with the first group and caught a few short touchdowns from Brady. He also delivered a terrific block on a draw play later during a team period. Develin's played well thus far.
-Danny Amendola and Brady have enjoyed nice chemistry on the field thus far but there was a sequence on Tuesday that was less than ideal. The two weren't on the same page during a red area rep when Brady threw to the inside while Amendola cut to the outside. On the next snap, Brady fired one high and hard toward his new slot receiver and the ball barely glanced off his hands before slamming into Steve Gregory's face and falling incomplete. The two connected several times throughout the practice, but this was really the first evidence of some rustiness between the two.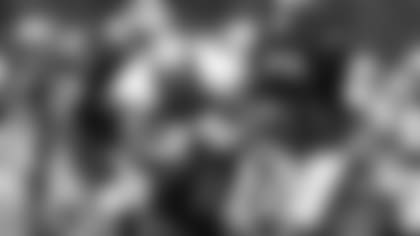 -New wrinkles to the various drills continue to be unveiled each day and we saw some more on Tuesday. The ball security drill where defenders try to wrestle the ball away from runners saw the ball carriers holding two footballs while two defenders tried to strip them. Stevan Ridley and Zach Sudfeld each lost control of one ball during the drill. Earlier the defensive backs leaped among three standing tackling dummies as cornerbacks coach Josh Boyer lobbed would-be interceptions in the air. The defenders would leap the high point the ball while landing among the dummies.
-Sudfeld drew the ire of Brady at one point in the red area when he did not execute his motion properly. The rookie tight end lined up to the left of the formation and was supposed to cross behind Brady in motion before returning to the left. It took him three attempts before he did so the way Brady wanted, and to make matters worse he proceeded to have Brady's pass toward the back corner of the end zone sail through his hands.
But the rookie did not let it get to him and he responded with the play of the day later. Bill Belichick interrupted a red area drill by proclaiming it third-and-goal from the 1 as the offense huddled for a play. Brady sailed a similar pass to Sudfeld and the rookie made a terrific diving, one-handed catch behind Jerod Mayo and Adrian Wilson. He then jumped to his feet and emphatically spiked the ball.
-Rookie defensive back Stephon Morris appeared to tweak his hamstring midway through practice but he was able to play through and finished the workout.
-Marcus Benard took some reps as a standup rusher in the nickel package during 7-on-7 work. It's hard to tell how effective the former Cleveland Brown was working against air essentially but he does possess the skills to drop into coverage, something he says he's familiar with from his days working under Eric Mangini in Cleveland.
-Aqib Talib is in the midst of an outstanding start to training camp and he was again excellent on Tuesday. But there was one play that would not qualify. Matthew Slater completely undressed the Patriots top corner on a post-corner route, getting a good 5 yards in the clear before hauling in an easy touchdown pass in the end zone. Talib was not happy with himself and was heard screaming at himself when the ball was barely out of Brady's hand.
-Kickoff return was the special teams focus of the day and Leon Washington continues to show an impressive burst. He was in the first group with Shane Vereen while Slater and LeGarrette Blount took the second kick and Josh Boyce and Ridley handled the third. Washington (twice), Slater and Boyce received the kickoffs.
-The Patriots will enjoy their first off day of camp on Wednesday before getting back at it on Thursday, Friday and Saturday. Thursday and Friday's practices are set for 2:20 p.m. while Satursday's session is set to start at 9 a.m. All are open to the public.