Three thoughts for the price of one, as the Patriots prepare (again) for Super Bowl history:
If You Can't Beat 'em...
As someone who has covered the NFL for the better part of four full decades, spent a little more than a quarter-of-a-century affiliated with the Patriots, and loves a good sports argument as much as anyone - is it easier to see now why this franchise is as reviled as it is around the country?
The New York Yankees wish they had as much "hate" surround them as these Patriots currently have.  Embrace it.  Revel in it.  Celebrate it, because it won't last forever, despite any belief among the faithful that Tom Brady has truly found the Fountain of Youth, or Bill Belichick has been anointed "CFL - Coach for Life."
Was there a soul in Gillette Stadium who didn't believe the Patriots would come from behind, again, in Sunday's 4th quarter?  Was there a Patriot fan outside of the stadium who didn't think likewise?  If so, then you simply haven't been paying attention.
Sunday's 24-20 AFC Championship win over Jacksonville was TB12's 54th career comeback, leading the Patriots to a victory from a 4th quarter deficit or tie.  And while you swirl that one around in your mind, please note that 11 of those comebacks have occurred in the postseason, more than double the next highest total (Eli Manning has five).
Brady will be playing in twice as many Super Bowls as Joe Montana, which should all but end any debate of "who is the G.O.A.T?"  And TB12 (along with his head coach) has won four playoff games when trailing by 10 points or more with 10 minutes or less remaining in the 4th quarter.
No other QB-coach combo has more than one.
Kinda slices and dices you just a little, doesn't it?  Ask Atlanta - their clock crew was in the booth next to me Sunday, scowls on their faces the entire way.  They too, knew what was coming.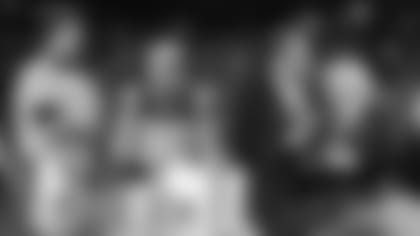 And in this current NFL era of free agency - which should set these Patriots apart from any pinstriped baseball team of note, or any other professional franchise in the Western hemisphere - New England has four double-digit, come-from-behind postseason wins in their history.  That's double the amount of any other team (Dallas 2, Atlanta 2).
Yeah.  The refs are all in the bag on this, right?
But my favorite in-the-aftermath number comes from ESPN, which tweeted at the beginning of Sunday's 4th quarter the Patriots were 3-4 in the last 10 seasons trailing by 10 or more points in the period.  A pretty good number, sure.
Good.  I can feel the hate.  And if you aren't a Patriots' fan, I don't blame you one bit.
Dola does it again
No Julian Edelman.  No Rob Gronkowski, either, thanks to the helmet-to-helmet contact laid to the side of his head by the Jaguars' Barry Church.
And your quarterback had a dozen-or-so stitches on his throwing hand, thanks to a freakish practice mishap last week. Someone needed to step up in a bigger-than-life way, and lend a hand (no pun intended) in the playmaking department.
Undervalued, seemingly underappreciated but not un-loved, Danny Amendola did just that.  His name and photo belong in the dictionary next to the word "clutch" (he can at least share that spot with Edelman), especially with his postseason penchant for being in the right places at the right time.
"Any negative thing or anything that's tried to hinder me, I try to ignore and focus on the positive things that have been going on in this building for the last five years for me," Amendola told the media Sunday night.  "I've tried to build off that and be a good teammate and that's the only thing I really focus on."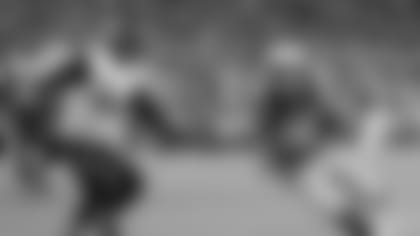 Can the man ball?  Amendola caught seven passes (nine were targeted his direction) for 84 yards and two touchdowns, including a toe-tapper in the end zone for the deciding score.  There was a catch on 4th down that kept an early drive alive for a field goal.  There was a catch on 3rd and 18 (for 21 yards) with 10:49 left in the 4th quarter that breathed life back into a stagnant offense.
There was a 20-yard punt return with less than 5:00 on the clock that put his team in scoring position, down 20-17.  They didn't need the kick three plays later, however.
He also threw a completion to Dion Lewis on a double-pass.
Is the man reliable?  As sure as the sun comes up, every day.  There were also 11 receptions for 112 yards a week ago against Tennessee.  Gronk even called him "Danny Playoff Amendola."
"It's a lot about preparation, circumstance, opportunity, being ready and no fear," Amendola added, when asked about his now-burgeoning playoff rep.  "Just get out there and get it done. That's what we're all about in this building."
Is the man valuable?  My argument would be - he's as valuable as anyone not named Brady or Gronkowski.  To this team.  Certainly, without Gronk in the 2nd half Sunday, Amendola became co-most valuable with TB12.
The result speaks for itself.
Anything to nitpick?
Now, for the downside.  Obviously, when you win a 10th AFC Championship and prepare for an NFL record-10th Super Bowl appearance, there's not much to complain about.  Or at least, what there is to complain about had little to do with the outcome.
But we wouldn't be New Englanders without exercising our true Patriot-given right to complain, kvetch and/or nitpick the little details.
Knowing that stopping (or at least slowing) the run would be key to any win over Jacksonville, the Jaguars' game plan to hit the middle of the field and around ends with their backs and receivers in the passing game was a nice strategic move.   Throwing on first down kept the Patriots defense off-balance for most of the first half.  Adjustments were made, but so were some big plays by the Jags - seven of 20+ yards.
Brandin Cooks turned in a superlative effort (six catches on eight targets for 100 yards), but one-that-got-away was certainly memorable.  Trailing 17-10 in the 3rd quarter, Brady had Cooks seemingly in a situation that the New England football universe had been waiting for - with two steps on a defender and green in front of him.  But the pass skipped off his hands on the first-down throw, and three plays later, the Patriots punted.
Was it Jacksonville's defense - and they were good, no question - or was it a lack of execution for the Patriots' offense on third downs overall?  3-for-12 on 3rd down conversions is usually a recipe for defeat.  Fortunately, the NE defense stepped up their efforts on the other side of the ball after allowing the Jags' to convert five of their first seven 3rd down tries - and only one of their final eight.
Contrast from the other side
There will be plenty of time to hit up the Eagles and revisit SB XXXIX while preparing for Minneapolis, but just a couple of observations from the Jacksonville side of this story.  One particular Jaguar is anything but Just Another Guy.
In the bowels of Gillette Stadium after the postgame trophy presentation, after media obligations had been settled for the most part, Jaguars' coach Doug Marrone stood alone, standing against a wall outside of the visitors' locker room.  He looked for all the world like he had just lost his best friend.  That wasn't a surprise, considering the game outcome.
Having known Coach Marrone since his days at Syracuse, I stopped briefly to say hello and wish him well.  Immediately his face brightened, and his energy-level picked up, to the point where he's asking ME what I'm doing now and how it's going.
I didn't have the heart to tell him everything.  But it's going well coach, it's going well.  In the meantime, I suggested he's got something going on in Jacksonville, and he was appreciative of the compliments, with a slow nod of his head - like he knows exactly what he has.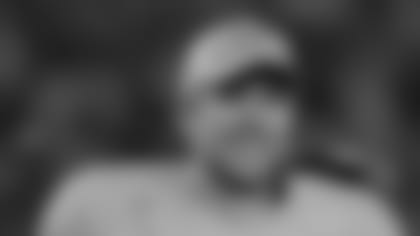 Contrast his pleasantness and class with the postgame comments from Jaguars' corner Jalen Ramsey, who regaled the media with his grandiose pregame pronouncement of victory.  After exchanging some pregame smack talk on the field with TB12, Ramsey couldn't find many congratulatory words for the victors.
"We ran zones and he (Brady) found openings, when we ran man-to-man he was pretty quiet.  Tom did what he does," Ramsey told the media.  "We did alright, I mean we didn't win though, and that's what matters at the end of the day."
On that, Ramsey is 100% correct.
Having an "edge" to your game or personality is one thing, certainly, and Ramsey has it.  There's nothing wrong with it, and he is talented.  But the "look at me" younger players, trying so hard to be relevant in this game with bold or brash behavior, can always learn a thing or two from their higher-ups.
Like, how to be noticed and appreciated for who you really are. Especially when your words don't back up your play on the field.
John Rooke is an author and award-winning broadcaster and is completing his 25th season as the Patriots' stadium voice.  Currently serving in several media capacities - which include hosting "Patriots Playbook" on Patriots.com Radio - Rooke has broadcast college football and basketball locally and nationally for 30 seasons, and is a member of the Rhode Island Radio Hall of Fame and RI's Words Unlimited Hall of Fame.