New England, we have a new problem.
Was it not just a week ago where most worries were pointed toward a once-vaunted defensive unit that had been hemorrhaging yards and points at a near-record setting pace?  And yet, in reading between the lines of recent game stories, there was a beacon of hope - as the "D" had allowed just 14, 17 and 7 points respectively in the previous three weeks.
Those were three straight wins, too.  Which is more like what we've been used to around here.
That improving defensive trend continued this past Sunday against the Los Angeles Chargers in Foxboro, even without the services of linebacker Dont'a Hightower and cornerback Stephon Gilmore.  The Chargers were limited to 13 points, 349 total yards, and the Patriots chalked up a 4th straight win in moving to 6-2 at the halfway point of the season.
For those unable to count along at home, that's a championship-caliber 51 points allowed by the Patriots' defense in four weeks - or a mere 12.75 points per game.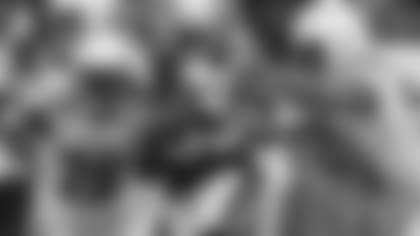 And yet, at 6-2 and in first place in the AFC East at the season's halfway point, something is amiss.  Something still isn't quite right with the team in silver and blue, as if there's an unmet expectation still lurking on the sidelines, waiting to get into the game.
It's the offense, suddenly sputtering as if it were an engine in need of new spark plugs.  It's still producing yards by the bundle, but now the end zone isn't as attainable as it was a few weeks back.  
While the Patriots continue to lead the NFL in total passing yards and total offense, scoring offense has dipped to 7th overall in the NFL. and the red zone opportunities have begun to subsequently shrink on the vine - New England is a rather pedestrian 10th in touchdown percentage and 8th in scoring percentage out of 16 teams in the AFC.     
If you're looking for the positives here, the Patriots are #2 in the AFC in field goals made.  So, there is that.
But settling for field goals can be fools' gold when it comes to winning over the long haul.  The defense may now be picking up some of the slack it left behind in the season's early stages, but the offense knows it can't afford to take a mid-season siesta and leave the defense hanging.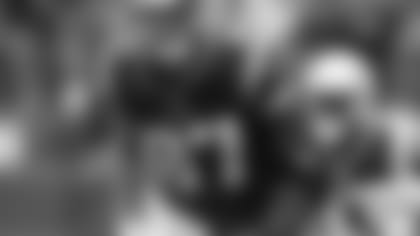 "We have to be able to score," Danny Amendola lamented in the locker room after the Chargers had been dispatched, 21-13.  "We have to find a way to punch the ball in and get six points on the board, and go from there.  We have to give our team the best chance to win."
"It's just the execution that's coming up a little short in critical times," Tom Brady told the media.  "I'm glad we won.  That's the most important thing...we're not scoring as many points as we're capable of scoring, I know that.  
"I wish there was a simple answer for it," he added.  "and the simple word would be execution.  I think we can do a better job than what we've done.  We're close."
Whether it's a matter of timing, or wear and tear, or simply the grind of a season beginning to exact a toll on the personnel, it's probably not one thing alone.  The Pats are averaging just under 22 points per game during their 4-game winning streak.  Penalties and the recent red zone troubles (not to mention the big plays allowed by the defense) have contributed to the uneven start, despite the record.
Whatever it might be, however, the Patriots are suddenly finding it difficult to depend on the offense, even if they're figuring out a way to win in the end.
And that's the problem.  No one expected this problem to pop up before kicking things off two months ago.  But now that it's made itself known, are more on the way?
But wait, there's more
On the Chargers' second possession of the game, ol' ugly came back in a big way.  An 87-yard touchdown run for LA's Melvin Gordon put his team in the lead, at least temporarily.
Yes, the Patriots came back to win it, and they played with a solid defensive effort most of the way - despite the hiccup.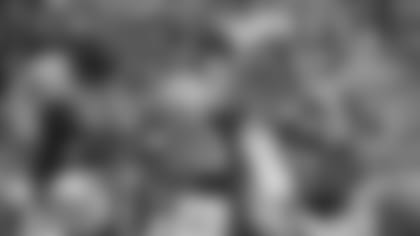 It was the second-longest rushing play in the NFL this season (Leonard Fournette went 90 for Jacksonville against Pittsburgh), and rush defense was thought to be a strong-suit for this defense.  It appeared the Patriots quickly lost containment as LA's offensive line sealed the edge and Gordon popped to the outside, with defenders committed to the inside of the play.  
That's now 32 plays of 20 yards or more (three on Sunday) allowed by the defense this season through eight weeks, after giving up 44 such plays for all of 2016.  
There's still work to do.  Communication issues, it seems, may not be completely corrected.
Still a lot of dirty laundry
The Chargers committed four more penalties than did the Patriots Sunday (10 to 6), but New England had 80 yards in flags to 77 for LA.  Only four teams in the NFL have been penalized for more yards than the Patriots.
Joe Thuney had a tough time in the trenches, flagged twice for holding (negating a first down run) and for clipping in the 4th quarter, pushing the team out of potential field goal range.  
Two illegal block-in-the-back penalties were also called, one rubbing out a solid Amendola punt return (by Jonathan Jones) on an otherwise exquisite day for the special teams.  There was a safety on a botched punt return.  Yes, Stephen Gostkowski missed two 43-yard field goal attempts, too.  But he did boot four of them successfully.
On the other side of the ball, there were also two Chargers' touchdown plays called back because of LA offensive penalties.
If it weren't apparent before, in close games the small things do tend to matter.  
Seeing Red in the zone
One-of-four on red zone efficiency isn't a successful day when your offense leads the league in total yards per game.  Good thing the Patriots defense kept the Chargers OUT of the red zone.
Two possessions late in the first half were perfect opportunities to apply early punches to the Chargers' chances - but both ended in field goals.  Third-and-two from the LA six and third-and-eight from the Chargers' 18 were both missed chances on incomplete short pass attempts.  
Sure, this is nitpicky.  But cashing in for touchdowns after reaching the opponent's 20-yard line (and beyond) takes a lot of pressure off your defense - as it still tries to keep improving itself overall.
Taking a knee on taking a knee
Perhaps you heard what Houston Texans' owner Bob McNair said last week about players' negotiating their rights to protest social issues?  
"We can't have the inmates running the prison."
Not exactly what pro football needs at this moment, is it?  An owner who can't check his tongue at the door, and athletes who get upset over little more than a malapropism uttered in the company of his fellow owners.
Was it right?  Of course not.  What McNair said - if taken at face value - is very poor judgment, absolutely.  Disrespectful, at the very least.  But it was an analogy - poorly phrased and timed, but an analogy nonetheless.  
What we all seem to have lost in the current day and age of social media instant-reaction is a sense of comportment and understanding.  True meaning has little remaining value, and the truth is often shoved under a virtual rug in a race to gain more attention and traction from a sensational quote or story.
The Texans' players could have taken the high road by simply choosing to ignore the Neanderthal comment from their owner, and rising above the initial problem.  Instead, they chose to grandstand by taking a knee in silent protest - which no one saw on TV, because the network didn't show it.
They simply added to the problem, rather than trying to solve the problem in the first place.
That isn't right, either.  Two wrongs don't make it right.
John Rooke is an author and award-winning broadcaster, and is in his 25th season as the Patriots' stadium voice.  Currently serving in several media capacities - which include hosting "Patriots Playbook" on Patriots.com Radio - Rooke has broadcast college football and basketball locally and nationally for 30 seasons and is a member of the Rhode Island Radio Hall of Fame and RI's Words Unlimited Hall of Fame.