Buffalo?  Tennessee?  Kansas City?
Go ahead.  Count the media stories, the radio talk-show callers and TV talking-heads you've heard over the past couple of days, referring to what (or who) lies ahead for the Patriots in the playoffs - and how many of those have said the upcoming post-season run will be "easy" for the Patriots?
Or, a "cakewalk?" How about facing "tomato cans?" Wait a minute, left one out.
The Patriots are already a "shoe-in" for the Super Bowl.  You've heard that one several times, amiright?
Of course, you have.  You may have already said as much yourself, which is fine.  But you'd be wrong.
Wait a minute.  Weren't the Patriots favorites to reach - and win - Super Bowl LII just minutes after winning Super Bowl LI last year?  They were.  Haven't they won nine straight AFC East Division titles, more consecutive divisional crowns than any other team in NFL history?  Yup, that too.
Don't the Patriots have a rather silly eight straight years of playoff byes, directly into the Divisional Playoff round and bypassing Wild Card Weekend?  Correct, they do.  And are they not just one win away from a stunning seven straight AFC Championship game appearances?
All true.  And remarkable, especially when you consider the injuries and shortcomings this Patriots' edition has found it possesses.  But none of this means they're a shoe-in to play in Minneapolis next month.  All of this - while extraordinary, to be sure - means squat when it comes to advancing in the post-season.
Some depth within our memory banks is required.  How soon we forget.
You only need to go back to 2012 to recall a home-stadium stumble against the Baltimore Ravens, a team that finished the regular season at 10-6 with middling stats to back that record up.  The Patriots never got the chance to leave Foxboro.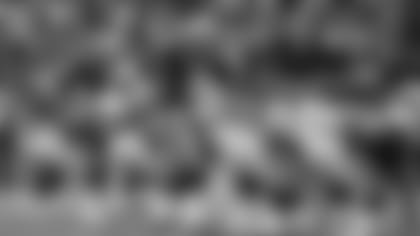 How about the home Divisional Playoff in 2010?  How can you forget that?  It's the one shining moment that New York Jets' fans still hold onto today, because they have nothing else, really.
Losses from six and eight years ago mean nothing today, certainly.  But the point here is sure, anyone can win at any time when it comes to the post-season.  To seriously consider anything else is to discredit the integrity of the playoff process, no matter what your thoughts might be on the relative worth of the competition.
Those who are counted out can be dangerous.  Remember what former Jets' coach Herm Edwards once famously said while standing at the interview podium after a defeat in 2002?
"Hello?  You play to win the game!  You don't play to just play.  And I don't care if you don't have any wins.  You play to win.  When you start telling me, 'it doesn't matter,' then retire."
Because it does matter.  Buffalo hasn't been to the post-season since 1999.  Tennessee is returning to the playoffs for the first time since 2008, and few seem to be giving them any shot at getting past Kansas City in the Wild Card round.
And you remember the Chiefs, right?  Certainly, you recall the night of September 7th earlier this season?  The Chiefs undoubtedly do, so they won't quake at the thought of returning to Foxboro in two weeks, should they Remember the Titans first.
Each of these teams will be sufficiently motivated in the same way New England has been motivated in the past, with a large chip on their shoulders, should they advance to Gillette Stadium for a January 13th encounter.  Be especially wary of division rivals (like Buffalo) in games like these, as familiarity usually breeds contempt in a fascinating, physical and even inspirational performance.
Like what the Jets had in 2010.
So go ahead, say what you will and believe what you believe about the Patriots' first potential playoff opponent.  Tomato can or not, one thing is certain.
That they'll be here at all is only part of the story.  Winning here, is what they're after.
Nitpickiness over the J-E-T-S
It's hard to find a lot of fault with a 26-6 win in frigid temperatures on the home field.  Get in, get out, stay healthy, and get ready to play another day.  
However, it's fair to point out that even in victory there are some trouble-spots worth examining.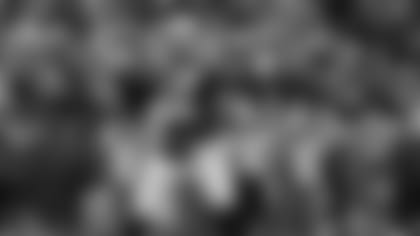 Tom Brady finished the day 18-of-37 for 190 yards and two touchdowns.  Those aren't overwhelming numbers, but considering the game plan was most likely to simply "get in, get out, get a win" big numbers weren't a necessity.
However, TB12 was a mere 50% in completion rate against the Jets over two games this year.  And his December numbers - normally on a steady rise from the middle of the season - slipped this year.  But slipped from what?  He finished with a 61% completion rate over the final five games with six TD's and five picks.  Brady also finished the year without a 300-yard performance over the last six games.
We could also see a few communicative issues arise during Sunday's game with a couple of his receivers as well.  Getting on the same page isn't a luxury, it's a necessity for long life expectancy in the post-season.
Target practice needed?
It's hard to say Brandin Cooks hasn't had a good year.  Because he has, and his 1082 receiving yards will back that up.  His 16.6 yards per catch average is also better than his 2016 season in New Orleans.
So why does it feel like he underachieved?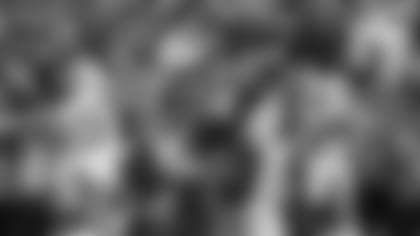 Perhaps the Patriots' offense became too enamored with his ability to stretch the field and often underthrew him?  Perhaps Cooks also had some difficulty in separating himself from coverage.  Couple that with some untimely and noticeable drops - like early in the game against the Jets after a Brady overthrow - well, there's a question mark in place.
65 catches on 114 targets for the season may or may not be a good stat to use.  But it is, what it is.  Fair or not, to overachieve rather than underachieve - Cooks needs to be reliable, and go get whatever is thrown his way.
Soft in the middle
The Patriots' defense has been maligned, to be sure, over much of this 13-3 season.  And yet, from Week 5 on they were #1 in the NFL in fewest points allowed.
Why have they been maligned and ridiculed?  Statistically, they haven't lived up to previous full-season standards they once set themselves.  They've also allowed an alarming number of "big plays" of 20 yards or more, and finished 29th in the NFL in total yards allowed, 30th in passing yards allowed per game.
More so, they haven't been as healthy on this side of the ball as they have in recent years, either.  With less good health comes less experience and overall skill-level on the field.
That's not to say all is lost.  It isn't.  But opposing teams know the first punch they should throw at the Patriots is straight up the middle, as the linebackers have tended to plug the wrong gaps or overplay the right ones.  And once the problem is corrected, teams have jumped to the outside and burned the backers on sweeps and wheel routes.
James Harrison's debut was a welcome sight, and his presence (along with the return of Kyle Van Noy) should help the linebackers immensely.    As for the secondary, let's hope "Cover 0" isn't a coverage staple up the middle, either.  Jonathan Jones was burned by the Jets' ArDarius Stewart for a 46-yarder in the 4th quarter, right up the gut.
Will Black Monday fallout finally hit Foxboro?
The first, full work day after the final NFL regular season games have been played are usually notorious for their firings.  Yet this year, Black Monday seemed to be colored a bit more ashen than in recent years.
With up to 12-rumored head coaching changes anticipated more than a week ago, some teams may be thinking they already have better coaches in-house than they can go out and hire from another.  Or, some teams may be willing to wait a bit longer on their candidates-of-choice freeing up, since some potential coaches are headed into the post-season.
This is most likely the case with both Patriot coordinators, Josh McDaniels and Matt Patricia.  Of the six current availabilities as of Tuesday, both Patriots have been prominently named in several searches.  And don't forget linebackers' coach Brian Flores, as he has also had his name mentioned for an interview with Arizona.
When it comes to having your coaches poached, copycatting is the highest form of flattery you can receive.  You can be envied by another team without being openly drooled over, by having an assistant leave you for another opportunity.  And why wouldn't an assistant want to leave for potential fame and possible fortune as a head coach in another city?
Only if what he currently has is better than what may be out there for him to take.  That may have been the case in recent years for both McDaniels and Patricia, but this time around the lure may be too great to ignore.  Whether they leave or not shouldn't be a problem one way or the other, however.  There's still plenty to play for this season, without worrying about next season already.
It's a compliment to your team and to your organization when it comes to coach-poaching.  And know that "next man up" exists in coaching, too, just like it does for the players.
John Rooke is an author and award-winning broadcaster, and is in his 25th season as the Patriots' stadium voice.  Currently serving in several media capacities - which include hosting "Patriots Playbook" on Patriots.com Radio - Rooke has broadcast college football and basketball locally and nationally for 30 seasons and is a member of the Rhode Island Radio Hall of Fame and RI's Words Unlimited Hall of Fame.