Memo to the Dolphins, Bills, Steelers and Jets:  
Good luck.  You'll probably need it.
It was a struggle during the early portion of the 2017 schedule.  So much so, that there were TWO losses at Gillette Stadium, where New England has had better than an 80% success rate since opening the facility in 2002.  
The defense had communication issues, so we've been told.  And the offense was missing an important piece within Tom Brady's game plan - finding Julian Edelman early, and often.  The ultra-high expectations coming off a Super Bowl-winning season in 2016 were authentic, but a bit misguided.
Every year is a season unto itself.  Especially this one.
While the start to this season may have been a bit rougher than anticipated, you'd be hard-pressed to find many faults right about now.  Sure, there is always room for improvement - and the coaches do a thorough job of going through game film to point out where those improvements can be made - but considering the bumpiness of the road first-traveled this year, it appears those potholes have mostly been filled.
Or at least temporarily smoothed-out and paved over.
The current five-away-games-in-six portion of the schedule has begun with two resounding road wins, at Denver and in Mexico City.  The road winning streak has grown to 13 straight victories; an example of focus, concentration on the task-at-hand, and a testament to the development of team maturity.  
And while injuries can never be predicted, those that have occurred have found either temporary or semi-permanent solutions (nothing lasts forever short of TB12, does it?) to the difficulties they've presented.  "Next man up" seems to be catching on again.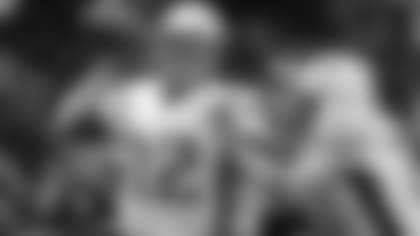 Six straight wins.  An offense that seems to have adjusted to its personnel, and has gained an extra, trusted target in Martellus Bennett after struggling just before the bye week.   A defense that hasn't allowed more than 17 points to any opponent in the past six games, and has had a mere 12.5 points per game scored against it during this time.  
Plus, players who weren't counted upon at one time are now fulfilling roles.  They're improving.  Maybe it's the reps they're getting, maybe it's the competition they're facing.  And maybe it's also just a bit of the "Patriot Way" they've bought into?
The reality of a 17-week season is, no one knows what you have in September.  Too much can happen for an entirely accurate projection of success or failure.  By midseason, as the grinding routine of a year has settled in, reality begins to come into focus.  
Bill Belichick has said teams don't often know what they have, or how good they might be, until November rolls around.  
So, I'll say it, even if no one in the locker room will.  This team is on a championship-contending trend, for certain.  Which puts those misguided-but-honest preseason expectations right back up on a pedestal.
The key to keeping up with the current pace, is to shut out the noise surrounding this once-again lofty status.  It's a week-to-week expectation, and reality, for the current group of Patriots to ponder.  Recent history tells us they'll have a shot at keeping this thing going, if recent history is an accurate barometer for measuring this team.
Like I said, good luck to those teams still left on New England's schedule.  They may need a little of that luck to beat these guys now.
Upon further review
Ok, so not everything is perfectly peachy-keen.
It did not ultimately cost the team anything, other than a little agita, perhaps.  But Rex Burkhead's fumble on the opening series of the game against the Raiders was a bit disconcerting.
It might have been part of the game plan already, but Burkhead didn't carry the ball on a rushing attempt again until about four minutes deep into the 3rd quarter - with the Patriots already seemingly comfortable holding a 24-0 lead.
Ball security = job security.  Or at least, = be-in-the-game-plan security.
Getting in our kicks
A franchise-record 62-yard field goal from Stephen Gostkowski just before the half was a sight to see, altitude or no altitude.  It certainly looked as if his kick would have been good from 70+ yards, it had that much height and distance.
The record-setter also came at the end of a :33 second drive that moved from the NE seven-yard line to the Oakland 45, before Gostkowski's kick.  It isn't to blame here, but the other three drives that ended with field goals (instead of touchdowns) could be.
Red zone efficiency will read New England finished 2-for-3 in the touchdown department, which is a good average.  But in the finishing department?  Field goals are consolation prizes for offensive failures.  Sometimes, you credit the opponent for making plays.  Others, you credit yourself for having a good kicker.
Which should it be in this case?
Déjà vu, all over again
Maybe this wasn't a Patriots' mistake, but it certainly was interesting.  And it brought back some memories.
With 4:45 to play in the 3rd quarter and New England holding a 27-0 lead, there was no real reason for Oakland to punt away a possession on a 4th-and-1 at their own 44-yard line.  Although they might have, had Kyle Van Noy not been called for running into the kicker on the previous 4th-and-six play.
Even so, the Raiders failed on the 4th-and-1 attempt, with fullback Jamize Olawale held to no-gain.  Where was Marshawn Lynch, who had decent success running the ball (11 carries, 67 yards) against the Patriots' defense?  
On the bench, where he apparently had some difficulty with the altitude at Estadio Azteca throughout the day.  This time, you (apparently) can't blame the coaches for not giving him the ball in a short-yardage situation, like Seattle coach Pete Carroll once notably failed to do during SB XLIX.
The Patriots also trained and prepared at high altitude prior to traveling to Mexico City.  The Raiders chose to stay home and train at sea level (or below) for the week.  Coincidence that New England got the jump on Oakland, and were never really challenged?
Glenn passes
Terrible news from Irving, Texas, as police and fire officials reported former Patriots' wide receiver Terry Glenn was killed in a Monday morning automobile accident.  He was 43 years old.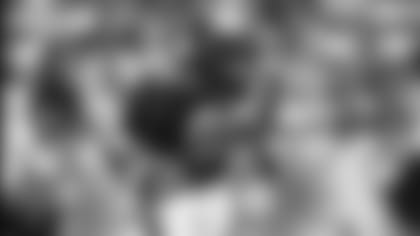 Glenn was a New England 1st round draft pick out of Ohio State in 1996, and still holds the Patriots' records for receptions (90) and receiving yards by a rookie (1132) in a single season.  He had four Pro Bowl seasons overall, spent time with Green Bay and with Dallas before he finished playing in the NFL, and even caught Tom Brady's 1st career TD pass in 2001, on October 14th.
While Glenn had his notable differences with former coach Bill Parcells, Bill Belichick was close with him while he was here. "His rookie season was my first year here in '96, so I had a lot of interaction with him and other people that were involved in his life and his upbringing separate from the Patriots," Belichick told the media.
"And I think he was, deep down inside, a good person with good intentions and a good heart.  It's sad news."
Maybe rethink this one?
Even though the Buffalo Bills' defense had given up 81 points in their previous two games before facing the LA Chargers this past Sunday, the decision to pull QB Tyrod Taylor from the starting lineup was made.   
Rookie Nathan Peterman, from the University of Pittsburgh, would make his first NFL start instead.  He would face Joey Bosa and a solid pass rush and secondary in his professional debut.
Which must have been just the spark needed to light a fire under the collective rear-ends of the Chargers.  
"Trippin'," was how Chargers cornerback Casey Hayward described his teammates' reaction to getting the news.  Summarily dissed, apparently, the Chargers' defense intercepted Peterman an astounding FIVE times (in 14 pass attempts) in the first half alone, on the way to a dominating 54-24 win over the Bills.
Perhaps Buffalo is trippin' a little now, after throwing Peterman into the kind of fire that could flame out a career before it gets started.  
John Rooke is an author and award-winning broadcaster, and is in his 25th season as the Patriots' stadium voice.  Currently serving in several media capacities - which include hosting "Patriots Playbook" on Patriots.com Radio - Rooke has broadcast college football and basketball locally and nationally for 30 seasons and is a member of the Rhode Island Radio Hall of Fame and RI's Words Unlimited Hall of Fame.