If you are of an age old enough to recall, how about this TV ad blast from the 1980's?
"Is it live, or is it Memorex?"
A series of TV ads from the former consumer electronics company asked viewers if we could tell the difference between recorded sounds on their product or if the audio played was live and authentic.  The point being, the quality was so superior you couldn't tell either way.
That's about where we are right now with these Patriots.  After four rougher-than-expected weeks to kick off the first quarter of the season, there was some tangible improvement for the defense in Game Five, the 19-14 win over Tampa Bay Thursday.  
But is that improvement we saw real improvement - or is it just a figment of our imagination?  Maybe a flashback to a former time not long ago?  Maybe it's Memorex?
Even Tom Brady told WEEI this week he's not quite sure what this team is right now, even on the offensive side of the ball.  "We're still trying to figure out what we are and what we're good at and what we need to do consistently to score more points," he said.  "It's still relatively early.  We've only played five games.  There is still a lot of football left to be played.  Hopefully our best football is still ahead of us."
[wysifield-embeddedaudio|eid="602961"|type="embeddedaudio"|view_mode="full"]
That's a mantra the defense undoubtedly hopes to follow for the remainder of this season, after a four-week start that saw a former championship-caliber unit ranked dead-last in the NFL among 32 teams.  And a higher-priced-than-usual contributor getting his fair share of the criticism along the way, too.
"We just lined up and played," Stephon Gilmore told the media after the victory over the Bucs.  "I was out to prove something.  You know, you have to perform.  If you don't, people are going to talk about you."
And, noting the relative simplicity of the game assignments in front of them (one-on-one matchups with Buccaneers' receivers), safety Devin McCourty added, "we know when to help, and when not to help.  That's something we can build off of."
So, it seems to be a step.  A step in the right direction.  "Yeah, (but) I think we can get better," Bill Belichick added Monday.  "Other teams will be improving, too, so we'll have to see if we can improve at a higher rate than our opponents.  That's always the challenge."
A challenge that begins this week, on the road within the division for the first time.  We'll be waiting, and watching, to see if the improvement is real - or if it's just Memorex. 
Hankies on the field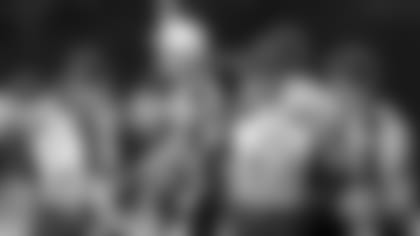 Penalties can often be a sign of aggression, even over-aggression, on the field.  And when a team needs to shake things up a bit to re-energize and re-engage within the current season, sometimes overly-physical play can be like an alarm clock.
It can be a wake-up call.  But let's hit the snooze button on this for just a sec, shall we?
12 penalties for 108 yards in Tampa isn't what anyone is looking for, certainly not what the Patriots are looking for.  Penalties can, and will, happen along the way in the heat of battle.  But problems arise when penalties wipe out big plays - first downs, scoring plays, positive progression.  It's a matter of discipline and awareness.
Flags on the offensive line and especially on special teams' play stood out, with special teams taking four penalties against the Bucs, and now totaling 10 for the season through five weeks.  An illegal block call on Brandon Bolden during a punt return at the end of the first quarter cost the team field position, and an off-side call on 4th and two in the 3rd quarter cost the team possession of the ball.
Back-to-back roughing-the-passer flags on Deatrich Wise and Cassius Marsh at the end of the 2nd quarter handed the Bucs instant field position and an opportunity for a field goal that they ultimately missed on.  But giving them the shot in the first place?
I'll wager it's a point of emphasis in film study this week.
Running into a problem
Anyone else see lining up with five-wide and an empty backfield on short-yardage plays a bit disconcerting?
Where have the days gone when you line up with two tight ends, a fullback and tailback in the backfield and simply will your way to necessary yardage on those plays?  Maybe it's too predictable, and the Patriots are opting to keep their opponents guessing.  Or, they just can't convert when it's power-against-power, man-on-man.
With 2nd and 1, 3rd and 1 and even 4th and 1 plays, the Patriots are still swinging below a 50% conversion rate through five weeks.  They were 0-for-2 on these attempts against Tampa, and now 4-for-11 converting on short-yardage through five weeks.
Holes are not opening.  Backs are having to swing wide outside of the tackles to pick anything up of a positive nature.  Between the penalties on the line, the lack of running room and more QB sacks allowed against Brady through five weeks than allowed all last season, what's the bigger issue?
All of the above, really.  There's a lot of work to do up front.
Big play progression
Big plays allowed by the defense have been the biggest bugaboo thus far, no doubt.  There was slight improvement against Tampa Bay, with only two plays (41 and 29 yards) of 25+ yards allowed.
But both plays occurred in the 4th quarter, and both were pass completions to DeSean Jackson, whom the Patriots had kept bottled up for most of the game until that point.  In fact, the entire 4th quarter was really one, big play against the Patriots' defense.  The Bucs pulled in 220 of their team total of 286 second-half yards in the period.
The defense may have improved overall, and New England did win the game, even if Tampa did have a shot at the end zone on the final play.  But getting off the field on 3rd downs, not allowing big plays or clock-consuming drives continue to be points-of-emphasis for further improvement.
Big Brother is always watching
The Miami Dolphins Monday accepted the resignation of offensive line coach Chris Foerster after a video of the coach consuming a white, powdery substance emerged via social media.  
Say whatever you will about alleged guilt or innocence in this case.  But for this coach, in this day and age, to apparently be so unaware of cameras located everywhere?  From cellphones to security cameras in nearly every nook-and-cranny of a stadium or locker room?  
I'm reminded of Forrest Gump's famous movie line - "stupid is as stupid does."
The bigger issue here, of course, is a man's health and well-being.  To their credit, the Dolphins issued a statement saying they will work with Foerster to get the help he needs.
You think you've got it bad?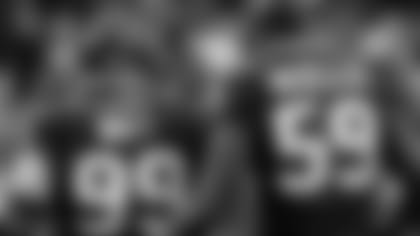 Plenty of candidates for the "sucks to be me" award from this past weekend in the NFL, which includes Miami's offensive line coach.  But what about in Houston, or New York?
In the Texans' Sunday night loss to Kansas City, linebacker Whitney Mercilus suffered a pectoral muscle injury in the 1st quarter that will cost him the rest of this season.  Minutes later, still in the opening period, the Texans lost J.J. Watt to a left leg fracture that will also knock him out for the year.
Add to these two injuries those suffered by the New York Giants' Odell Beckham, Jr. (fractured ankle, out for the year) and the Giants' Brandon Marshall (ankle) and Dwayne Harris (foot), plus Bills' tight end Charles Clay (injuring his knee against Cincinnati), and the Empire State deserves a spot on the Red Cross watch list.
Time passages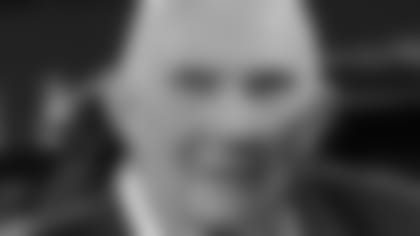 Football fans in New York - and throughout the NFL - all suffered a loss when it was learned that Pro Football Hall of Famer Y.A. Tittle passed away at the age of 90.  The former Giants, 49ers and Colts QB began his career in 1948, and lasted 17 seasons into the '60's.  Tittle was a two-time MVP, a four-time all-NFL selection and was named to seven Pro Bowls.  
Even younger football fans might recall seeing one of the NFL's most-iconic photographs, with a bloodied and beaten Tittle kneeling on the field with his helmet off after throwing a pick-six in 1964, which was his last season in the league.  Just two years earlier, Tittle had thrown an NFL-record seven touchdown passes in a win over the Washington Redskins.
That sounds kinda Brady-like, doesn't it?  Well before the age of physical improvements in exercise science, Tittle was as durable at that time as they came.  He retired at the age of 38.
John Rooke is an author and award-winning broadcaster, and is in his 25th season as the Patriots' stadium voice.  Currently serving in several media capacities - which include hosting "Patriots Playbook" on Patriots.com Radio - Rooke has broadcast college football and basketball locally and nationally for 30 seasons, and is a member of the Rhode Island Radio Hall of Fame and RI's Words Unlimited Hall of Fame.