I don't know about you, but it's hard to fully comprehend what we have here - since it hasn't been done before.
Seven straight AFC Championship game appearances.  No one in the NFL has previously reached seven straight conference title games since the 1970 merger.  Oakland had reached five straight previously, with Philadelphia, Buffalo and Dallas each reaching four-in-a-row.
We're on uncharted ground, even though many expected this very thing to happen this season.
And if your confidence in advancing to Super Bowl LII hasn't yet become fully inflated, consider this as well - the three other teams remaining in the tournament have never won a Super Bowl before, and finished somewhere between 3-13 and 8-8 a year ago.
They're the football equivalents of party-crashers, right?  Newcomers.  Neophytes.  Easy to take them for granted, since they don't possess the kind of playoff experience New England has, correct?
Yeah.  Kind of like the Pittsburgh Steelers seemingly took the Jacksonville Jaguars for granted Sunday in Pittsburgh?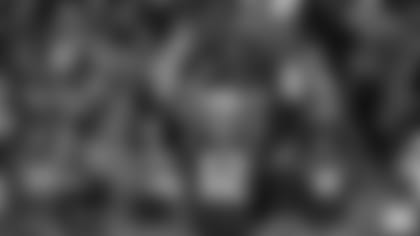 The question now legitimately faces the Patriots.  Is taking anything for granted possible?  In the court (or playing field) of public opinion, with two home games against residents of the AFC South all that stands between the Patriots and a potential 10th Super Bowl appearance - along with a possible 6th Super Bowl title - confidence is bound to be high, for sure.
Gaining some perspective on the current level of accomplishment is difficult, if only because expectation for the current season remains.  And, because of past achievement as well.  As the team's current marketing slogan suggests, the Patriots are #NotDone, even with three motivated teams standing with them in the NFL's version of the Final Four.
Taking this for granted?  Hardly.
But in traveling the fine line between expectation and reality, controlling what you can control becomes important, if not imperative.  You only need to look to the Steelers to see how loose lips can potentially sink ships.  Or do you not remember Pittsburgh head coach Mike Tomlin looking ahead to the Patriots three weeks before the two teams played during the regular season?
How about the references to playing twice, with one coming in the playoffs?  Jacksonville certainly took notice.
"They were mad.  They were ready," Steelers' all-Pro guard David DeCastro told the Pittsburgh media after the Jags had surprised the football world Sunday.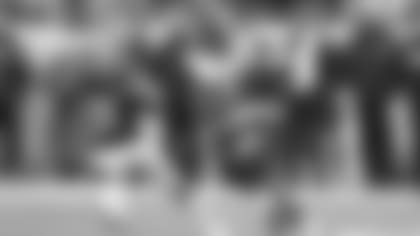 And why shouldn't they have been?  Jacksonville beat Pitt 30-9 in the regular season, but it seemed they carried little-to-no preparatory influence on the Steelers, if you consider safety Mike Mitchell's comments a little more than three weeks ago.
"We're going to play the Patriots again," Mitchell told MMQB.com.  "We can play them in Hell, we can play them in Haiti, we can play them in New England - we're gonna win."
But then, they didn't.  DeCastro was forthcoming - and refreshingly honest - after Sunday's 45-42 defeat.  "It's embarrassing," he told Pittsburgh's DKSports.com.  "It just blows my mind.  They beat us 30-9.  We played like crap.  You want to talk about New England?  I don't know what to say about that.  It's stupid.  It's just not what you do.  You don't need to give a team like that bulletin-board material."
Maybe you're of the opinion that winning in New England is now a birthright.  Perhaps you're not old enough to remember the leaner years that occurred decades ago, lurking in the history books like a long-ago horror story.  Or maybe you don't really understand the effort that has gone into transforming a franchise from also-ran to "oh no, again?"
One thing the Patriots' organization has had under the current regime, is a proper respect for accomplishment.  And that accomplishment means nothing when it comes to the next game on the schedule.  It's worked for the better part of the past two decades.
No sense in "pulling a Pittsburgh" now, only to potentially join the Steelers on the sideline.  But that's what we have here. It's not that hard to comprehend, is it?
Pick-pick-pick
After giving up an early 7-0 lead Saturday night, the Patriots ran off 35 unanswered points before allowing a garbage-time score and settling for a 35-14 final over Tennessee.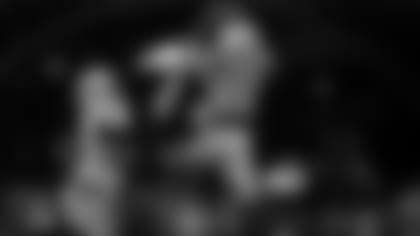 Yet there were a couple of observed items on the field that still need attention to detail.  One of which concerns a receiving corps that has struggled with separation from defenders.  Short of Danny Amendola's Edelman-like ability to get open on underneath routes, Patriot receivers struggle in one-on-one situations.
Coupled with low Tom Brady throws toward his intended targets, especially early in the game, it's not surprising the offense has taken some time to crank-it-up.  Perhaps that's why the Patriots decided to take the ball, rather than defer, after winning the opening coin flip?
It's a spot that needs some attention to detail.
Backing it up
Maybe this was meant to throw the Titans a curveball, if you'll pardon the sports mixed-metaphor.  But why no passes to the running backs on the first two drives of the game - when Tennessee came into the contest LAST in the league in defending passes to running backs?
The first Patriots' score early in the 2nd quarter featured - gasp! - four passes to the backs out of the backfield.  Dion Lewis and James White ran around and through the Titans' defense, and a seven-play, 73-yard drive was the ultimate result.
13 receptions ultimately belonged to the backs according to the final game tally.  Was the Patriots' rope-a-dope done purposely, maybe to lull the Titans into a false sense of security, or was the late start at success an oversight?
Stopping it before it starts
It's hard to be unhappy with a team playoff record-setting eight-sack night from your defense.  With the pass rush leaving much to be desired for most of the season, the ability to now rush the QB is an added benefit.  It's something opposing teams need to game-plan for.
But most of the sacks came when the Titans were forced to throw the ball.  The first Tennessee scoring drive of the game came on an 11-play 95-yard drive, covering 5:17 of clock time.  A 36-yard completion to Delanie Walker was one of five plays covering 15+ yards against the defense on the night, and two of those came on this drive.
Marcus Mariota also made plays with his legs, as expected.  It's rare to pitch a complete-game shutout when the opposition is talented.  But when you know what's coming and you still can't stop it - or at least slow it down - it becomes a problem.
A fickle fate
How quickly things change in the business of sports.  After all, the bottom line is winning.  And the Titans didn't do that Saturday night.
Because of that, Tennessee and coach Mike Mularkey decided to part ways Monday, after he had led the team to its first playoff victory since 2003 with the win over Kansas City in the Wild Card round.  Why, after 10 wins and a seemingly bright future?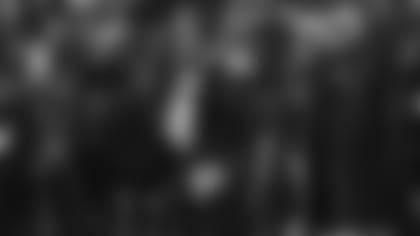 The pressure to be where the Patriots are, is greater than ever.  And the Patriots happen to have at least one (if not two) potential head-coaches-in-waiting.  NFL Media reports Tennessee would love to speak with New England's Josh McDaniels about the opening.
Maybe the NFL should let the Giants, Lions, Colts and now Titans arm-wrestle over the Patriot candidates?  Both McDaniels and Matt Patricia seem as good as gone, provided they find the right opportunity exists personally and professionally outside of Foxboro.
It's the ultimate compliment, sure, to have others want your services.  It means you're doing something right, after all.  But the unknown is a scary place to be, with high and sometimes impossible standards set to be met.
The Patriots may soon face the very same situation, trying to replace the replacements.
John Rooke is an author and award-winning broadcaster, and is in his 25th season as the Patriots' stadium voice.  Currently serving in several media capacities - which include hosting "Patriots Playbook" on Patriots.com Radio - Rooke has broadcast college football and basketball locally and nationally for 30 seasons and is a member of the Rhode Island Radio Hall of Fame and RI's Words Unlimited Hall of Fame.