Let's not lose our minds here.
In the aftermath of Sunday's beatdown at Buffalo, if you didn't know better you'd think someone committed a transgression better suited for jurisdiction in a court of law.  Or in a police station.
Note to an uber-critical national media and opposing fan base - this is football.  Football is a physical, sometimes violent and dirty game.  Guys get away with a lot of things on a field you and I would never try, and sometimes they don't.  But unless you've been on the bottom of a pile of mean-spirited, overly-competitive humanity - you'd be wrong to assume anything.
If you have, you already know anything goes.
No, the NFL office on Park Avenue in New York will decide what is right and what is wrong when it comes to adjudicating "L'Affaire Gronk," after Rob Gronkowski applied his WWE-styled body-slam to the backside of Tre'Davious White's head.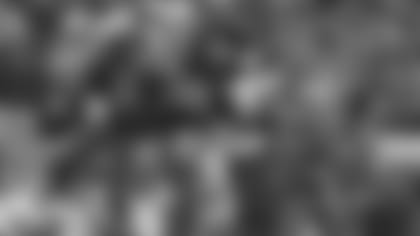 He was frustrated, sure.  You would be as well, if you were 6-7 and had little guys pushing, pulling and hanging all over you and you couldn't get any relief.
In no way am I excusing his retaliatory behavior.  Quite the contrary, in fact.  Football is not only a physical game, it's also a game of high emotion.  Players learn this from a very early age.  Controlling those emotions, good or bad, is required to maximize a competitive advantage over your opponent.
Gronk himself admitted as much after Sunday's game in his mea culpa.  He doesn't have a history or a track record in relation to poor, on-field (or off-field) behavior.  So, whatever the league says, goes.  And we move on from there.
But actually, not quite.  We can move on, provided the NFL does something about the uneven quality of adjudicating penalties shown this season by its officiating crews.
Gene Steratore's crew on Sunday missed numerous opportunities to keep such an undignified, uncalled-for retaliatory strike from occurring at all - if they had simply stopped (or even slowed) the Bills from hanging onto Gronk like a kid hangs onto an amusement park ride in the first place.
Yep.  I'm not excusing Gronkowski's behavior.  But I am putting the root cause at the feet - or in the mouth - of the officials who should have blown their whistles much, much earlier in the day.
Was it a dirty hit?  Anyone can see that it was.  Bill Belichick even called it "BS" when apologizing to Buffalo coach Sean McDermott in the post-game handshake.  But let's get past that, and get to the real issue.
Gronk - and anyone else so aggrieved - needs to keep his composure.  But the refs also need to decide what pass interference is, both on offense and defense.  Here is what the NFL Rule Book says about it:
It is pass interference by either team when any player movement beyond the line of scrimmage significantly hinders the progress of an eligible player of such player's opportunity to catch the ball. Offensive pass interference rules apply from the time the ball is snapped until the ball is touched. Defensive pass interference rules apply from the time the ball is thrown until the ball is touched.
If you watched the game - and we have every reason to believe those officials were watching, too - how in the world was Buffalo not flagged for hindering Gronk's progress on almost every snap of the ball, beyond the allowable distance?
This has been a season-long issue with officiating crews in addition to Steratore's Sunday group, and again, this is no excuse for the smackdown applied to White's backside.
But the NFL and its officials need to take a serious look at the definition of the rule, and consistently enforce it.  Or not, and let the resulting mayhem play itself out.  Because their indecisiveness and uneven application of the rule is a major reason we're talking about one play today, and not a 14th straight road win for New England.
Maybe next time, we should set up a squared-ring in an end zone, and let the combatants truly lose their minds and duke-it-out, mano-a-mano?  Might as well, because the officials are already leading us in that direction.
Upon further review
Gronk was targeted by Tom Brady 11 times Sunday, and caught nine of those passes for 147 yards.  So, there was plenty of opportunity to get a good look at him, and get a good look at those hanging onto him as well.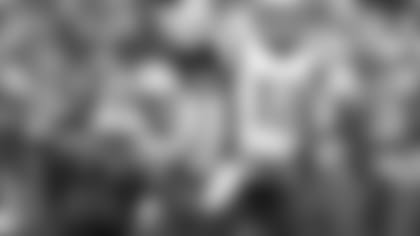 But in addition to the obvious flag we're all talking about (which was offset by a Buffalo unnecessary roughness penalty), he was also flagged for offensive pass interference and a false start on the first drive of the 3rd quarter.  Neither flag kept the team from scoring an eventual touchdown on the drive, even though they may have contributed to the personal steam building from within.
In all, the Patriots were flagged nine times for 66 yards, with seven of the penalties coming in the 2nd half.  It's worth noting here that Malcolm Butler was penalized for defensive holding early in the 4th quarter, a call he didn't seem to much care for as he left the field.
It was precisely the kind of call Gronkowski was looking for during the game, and never received.
A leak in the line
After a few weeks of solid play from the offensive line, it's hard to bag on a unit that is at least partially responsible for 191 rushing yards - which is what the Patriots compiled on the ground against the Bills' defense.
But early in the game, Nate Solder was called for an illegal block above the waste that contributed to a stalled-out drive.  The Patriots did eventually get a 50-yard field goal from Stephen Gostkowski on that possession.
There was also a major red zone fail in the 2nd quarter after the left side of the line (Solder, Joe Thuney) allowed Brady to be sacked with the ball at the Buffalo five-yard line.  In fact, there were two RZ fails in the 2nd quarter thanks to sacks allowed, and both ended with Gostkowski cleaning up the mess.
Keep your eyes on the...
...quarterback.  It pretty much worked, with only a few exceptions.  But keeping Buffalo's Tyrod Taylor in the pocket, and not letting him use (much) his legs to escape a pass rush was key in keeping the Bills out of the end zone.
The few times Taylor managed an escape, he picked up good yardage as a result - three carries (on scrambles) for 32 total yards.  But there were also four QB sacks (with former Bill Eric Lee getting one-and-a-half, plus an early INT) that represented solid improvement from the defensive front, especially with Trey Flowers nursing an injury.
Lee wasn't just the "next man up," he was the next man's next man, followed by the next man's next man.  Ninkovich, Rivers, Ealy, Marsh?  Lee comes in after that pecking order, or thereabouts.
It was an effective game plan; one Matt Patricia should get credit for developing and implementing.  There were some slips and flaws individually, but the team effort - especially over the past eight weeks, holding opponents to an average of less than 12 points per game - has been season-saving.
Odds 'n Ends
Lost in the hullabaloo over Gronkowski's extra-curricular hit was the return of Stephon Gilmore to Buffalo, for the first time since signing in the off-season with the Patriots.
True, earlier in the season there must have been some fans wishing he had never left Upstate New York.  But since his return from concussion protocol (actually, including the week prior against Tampa Bay) his play has been exemplary.  Gilmore was targeted six times by the Bills, and allowed just two receptions for 22 yards with two pass break-ups.
In this weeks' "Sucks to be You" department, consider the plight of the New York Giants.  Not only are the Giants a miserable 2-10 after an off-season of great promise (remember, they were 11-5 last season), they've ditched a two-time Super Bowl winner at QB and their head coach and general manager in a span of two weeks.
Ben McAdoo and Jerry Reese are out.  Yes, Ben & Jerry have been fired.  There's a new ice cream flavor in there, somewhere (Rocky Road?  Sorry, couldn't resist).  Eli Manning, even with his Patriots-fueled bling, suffered a humbling put-down.  No matter how bad you think you have it, someone else has it worse.
And the next opponent for the Patriots, the Miami Dolphins, apparently wanted to make sure THEY weren't considered one of the season's biggest busts when they beat up on the Denver Broncos, 35-9.  With 10:21 left in the 4th quarter and already leading by 24 points, Dolphins' coach Adam Gase called for an on-side kick against his one-time employer.
The win for Miami snapped a five-game losing streak, and stretched the Broncos' streak of futility to eight losses in a row - one short of their franchise record.
Something to think about, as the Patriots get ready to play Miami for the second time in three weeks.  Expect the unexpected, even if it's a kick (or a body-slam) to your pride.
John Rooke is an author and award-winning broadcaster, and is in his 25th season as the Patriots' stadium voice.  Currently serving in several media capacities - which include hosting "Patriots Playbook" on Patriots.com Radio - Rooke has broadcast college football and basketball locally and nationally for 30 seasons and is a member of the Rhode Island Radio Hall of Fame and RI's Words Unlimited Hall of Fame.