We're getting a little anxious.  A little apprehensive.  Maybe even a little bit nervous over the days and weeks to come before the NFL mainstreams itself back into the public's consciousness?
Oh, the NFL will try to keep us informed and entertained with something called The Combine, and I suppose that's fine if that's all there is – especially if you're into watching men-in-tights. It serves a purpose, sure.  
But we're only a little over a month into the off-season, and I find myself already in search of a little more than just 40-yard times and bench press reps.  It's March Madness out there in college hoop-land right now, and the competition is crazy and competitive.
This is where a spring football league would be a perfect fit for year-round fans of pro football.  Perhaps someday, again, the powers-that-be can figure out a way to satisfy what has become an insatiable public appetite for the sport beyond the gimmickry of the soon-to-be-reborn XFL?
And why do you think Vince McMahon, the wizard behind the marketing genius of the WWE, is trying the XFL again after failing miserably in 2001?  The time is right.  Again.
Perhaps the NFL can look past the idiocy from the old USFL 30+ years ago when they tried to challenge the mothership by moving a relatively successful spring niche-sport onto the ultra-competitive mainstream fall calendar?  
At that time, it was "sure, let's be bold and challenge 'the autumn wind' on frozen tundras across America, or the pennant races in baseball."  Or the rah-rah electricity of the college game.
That's what they tried to do.  But it never happened.  The National Football League was too busy becoming the new National Pastime; the USFL was a good product, but it wasn't the NFL.  With a mish-mash of successful and not-so successful teams in the spring league, then-New Jersey Generals owner Donald Trump led the charge to a fall move, with the ultimate hope of some teams eventually joining the NFL as expansion clubs.
That didn't work out very well.  The USFL proved its' point by winning an antitrust lawsuit against a monopolizing NFL, but won a mere $3 in damages as a result.  Bye-bye USFL, bye-bye spring football, bye-bye competition.
We had competitive spring football a few years ago though, remember?  The former World League of American Football existed in a few different iterations from 1991 to 2007, beginning as a spring "farm" league with teams in North America and in Europe.  When fans didn't turn out for the US-based teams initially, the league then morphed into "NFL Europe" with clubs based solely overseas.
But the NFL teams over here paid the freight for the European teams over there.  Crowds were ok, but they didn't cover the bills.  Owners didn't like losing roughly $30 million per year, which is what it cost them to operate in the spring.  So, the thought-process changed.
"A foundation of American football fans in key European markets has been created and the time is right to shift our strategy," Commissioner Roger Goodell said in 2007, upon the announcement of NFL Europa ceasing operations.  "The next phase of our international growth is to focus on initiatives with global impact, including taking advantage of developing technologies that make the NFL more accessible on a global scale and ensuring the success of our new international series of regular-season games."
And you know what?  The strategy of multi-platform digital delivery, with a "less-is-more" approach and playing meaningful, international fall football appears to have worked.  16 very successful games have been staged at London's famed Wembley Stadium since '07, and three more have been staged at Twickenham Stadium (in 2016-17) with Tottenham Hotspur Stadium jumping into the mix next season.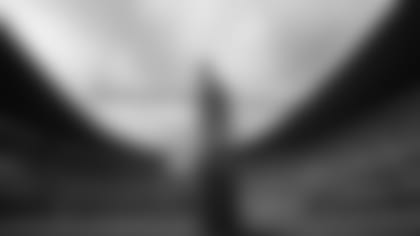 The NFL International Series has expanded its regular-season reach from the London Games into Mexico City over the past two seasons (with New England beating Oakland in 2017), and is scheduled to return next year as well – three more on the slate for London, and Kansas City and Los Angeles in Mexico for 2018.
Attendance has been stellar, with Wembley drawing 84,000+ (New Orleans and Miami this year), Twickenham 74,000+ (for Minnesota and Cleveland) and Estadio Azteca in Mexico City pulling in more than 77,000 for the Patriots and Raiders.  The games in England are so popular now, rumors persist of an eventual franchise expansion or re-location into London.  
Canada (remember the Bills' series in Toronto?), Ireland, Germany, Japan, China, Brazil and Australia have all been mentioned as potential sites for future games, preseason and regular season alike.
Ok.  The global thing is working.  You've got the world's attention, NFL.  But, Major League Baseball's farm system has worked for decades in this country because those teams invested in the process of creating future players for their organizations.  The NHL has had the AHL, ECHL and Junior Leagues across North America (and European leagues) as a feeder system for years.
The NBA has finally figured it out with the current G-League set up, too.   Why can't the NFL figure this one out?  Is it the physicality of the sport being too demanding?  Try telling that to hockey and basketball players, or baseball players who can throw (and hit) a ball at 100 mph - you won't get far.
It's one thing to play the games.  But don't you need to eventually cultivate players for those games as well?  Seems to me, it's about time for growth internally, if you're growing externally.  There's a market here you need to remember.  
The passion exists for more product.  But what's crazy is, the NFL can't figure out how to tap into it.  Or, they just don't want to, because of the cost involved.
Eventually, supply may not be able to satisfy demand.  The NFL has already proven to be a powerful competitor for other professional sports, which all play (to an extent) during the spring.  Seems to me though, that if you ain't playin', you ain't winnin' over the fans.
Give us what we want, will 'ya?  It's time to develop pro football beyond the boundaries of the fall calendar.  The NFL has created a beast – now, it's time to feed it, before it finds something else to feed upon.
John Rooke is an author and award-winning broadcaster, and just completed his 25th season as the Patriots' stadium voice.  Currently serving in several media capacities - which include hosting "Patriots Playbook" on Patriots.com Radio - Rooke has broadcast college football and basketball locally and nationally for 30 seasons and is a member of the Rhode Island Radio Hall of Fame and RI's Words Unlimited Hall of Fame.