It certainly wasn't boring.
But you knew that anything short of a New England win in Super Bowl XLII was going to result in shots being fired, daggers being tossed and insults being hurled the Patriots' way.  That's just the way it is when you win as much as you win in a National Football League designed for everyone to win.
Hey, even the Philadelphia Eagles can win one.  And that's not a shot at Philly, it's reality.  They won with a strong offensive effort, led by a quarterback who used-to-be-a-starter-but-isn't-anymore.  Nick Foles won the game's MVP honor.  And he probably doesn't have a starting role for next season, yet.  
Figure that one out.  It's a discussion for another time, however, and another team.
The discussion for these Patriots, however, is about the "now."  Because what happened in the lead-up to a 41-33 defeat in Minneapolis needs a bit of explanation - explanation that can serve to wipe the slate clean to get started and move forward on next season.  You know?  On to 2018?
Or, it is an explanation that can stay buried in the recesses of the Patriot-powers-that-be, adding fuel to the fire caused by ESPN's recent expose on possible dissension in the House That Belichick Built.  Or is it the House That Kraft Built?  The House That Brady Built?  
Anyone get my drift here?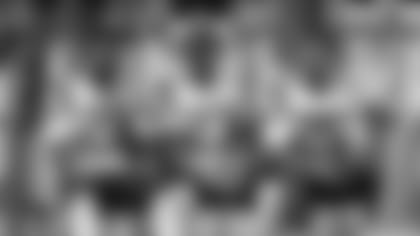 Let's start by admitting shock at the fact Malcolm Butler didn't play in the game, except for one play on special teams.  Anyone who takes part in 98% of the snaps on defense during the season and can't get into the most meaningful game of the year - maybe the most meaningful game ever, for a franchise seeking to become a dynastic 6-time champion - must have messed up somewhere.
Either that, or we're all standing in line, ready to swallow the football-equivalent of a sales pitch for swamp land in Florida. 
Otherwise, why was he dressed?  Why was he active?  Disingenuousness aside, it is Bill Belichick's team.  Matt Patricia played the good soldier in the aftermath, as did many of the players.  Although, Eric Rowe's revelation of not knowing he would be the starter until just before kickoff was, well, revealing.
But not having one of your best defensive backs on the field in the Big Game, when the opponent is dissecting your defense with surgeon-like precision, is curious to say the least.  And ultimately, a big mistake made, to say the most.  Will we learn the real "why?"  Foxboro hasn't exactly had a defend-the-fort mentality lately.
Everyone must live with that decision, and the Eagles should be thankful for it.
Detroit fans may be a little nervous about it, too.
Belichick's response to a Monday question about Butler's situation did little to shed light on what might have happened.  "I appreciate the question, but it would be a much longer discussion," he said in a conference call with media. "There are a lot of things that go into that.  In the end, the final decision is what I said it was."
I think we now have the time for that discussion, coach.  Just sayin'.
The "now" also includes Tom Brady's and Rob Gronkowski's reactions to questions posed by the media about their futures.  Should we be surprised that largely, they remained non-committal about next year?  Or the year after?  
In the immediate aftermath of a physically, emotionally draining contest, how could anyone be asked for a personal game plan when they had just left it all out on the field?  It's a question that probably needed to be asked - after all, we're caught by surprise that it may not be as simple as "full steam ahead" for Gronk - but who can blame him considering the road he's had to travel?
Maybe he just wants to get away from the noise, for a while, to just think about things?  And that is precisely the point here.  Did anyone else do this before kickoff Sunday night?  Did everyone really 'do their job?'
Remember Newton's Third Law from science class in school?  For every action, there is an equal and opposite reaction.  Football turned out to be like a physics quiz on the biggest day of the year.  And the Patriots flunked.  Who knew?  
And, actions always speak louder than mere words.  It's why what we saw in the Super Bowl was, well, largely unexpected.  Being out-executed in the end was out of character for this New England team.
It wasn't boring Sunday, that's for certain.  And the off-season may not be boring, either.
Picking at the leftovers
Where do we start?  Butler's absence deserves to be on the list.  Lack of a timely pass rush has been on the list for the entire season, masked somewhat by improved pressure and sack numbers late in the season.  But not getting pressure on Foles left him comfortable enough to eventually claim the game's MVP honor, thanks to his performance in pitching his team to a win.
From this point of view, the outcome hinged on issues in three major areas:
Getting the defense off the field on 3rd & 4th downs.  It was, in a word, abysmal.  The Eagles converted 10-of-16 3rd down plays, and were 2-for-2 - including a touchdown throw to the quarterback - on 4th down.  More on that in a moment.  But allowing that kind of conversion rate has been a problem for most of the season, getting too comfortable in the "bend but don't break" philosophy.  The defense is/has been lacking in playmakers.  The Patriots had 613 yards of offense with no punts, and still lost.  
In concert with allowing conversions on key plays, the biggest play of all was the 4th down trick play/pass back to Foles.  It was, in a word, brilliant.  Almost overkill, really, because against the Patriots' front a one-yard push by Jay Ajayi or LeGarrette Blount might have been enough there, considering the gashes they caused on the NE front line.  It was also adding insult to injury, since the Patriots could not convert their own QB throw-back play.  This was one fight New England started that they couldn't finish.
You may have heard NBC talk about RPO's (Run-Pass Options) that the Eagles loved to run?  They did so with great effect all night long against a defense that had to know they were coming, and were powerless to do much against.  The Patriots had problems defending RPO's all season long, and Sunday was no different going primarily with a "Big Nickle" look (three safeties, two corners, three linebackers, three linemen).  The middle of the field was OPEN in almost every situation, especially with the Eagles featuring a six-man OL on some plays and the defense tending to shade toward the outside.  If an adjustment came, normally a New England strong suit, it wasn't terribly evident. 
There was one other area of note, but the offensive line was at least solid in not allowing the Eagles' pressure to get to Brady - at least, until the strip sack from defensive end Brandon Graham with just more than 2:00 remaining.  Getting overpowered up front has been an off-and-on issue for the past two seasons.  But with the time left, and TB12 at the helm with a SB-record 505 passing yards totaled to that point, who didn't think another comeback would occur?  
Through all the injuries this year, the alleged (and suddenly very possible) internal strife and the up-and-down performances not meeting expectations on the field, these Patriots were two minutes from a possible sixth Lombardi Trophy.  Confidence certainly couldn't have been too high in Philadelphia, hence the reaction of fires and looting within the City of Brotherly Love in the aftermath.
At least the Eagles' defense made a play when they needed one.  The Patriots never did, outside of Duron Harmon's tipped-ball interception that may have saved an earlier score.  
Not for nuthin', but...
Please, for the love of the game, somebody (anybody?) needs to step up and decide when a catch is really a catch.  Or it isn't.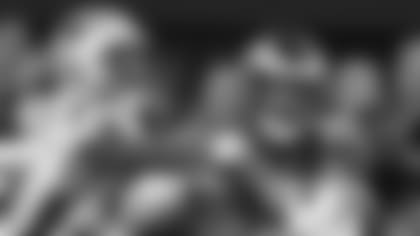 Corey Clements' touchdown catch from Foles in the 3rd quarter was a thing of beauty, to be sure.  Give credit where it's due.  But hisclear bobble of the ball in the back of the end zone, and inability to get two feet inbounds before he gained clear control, was ruled a catch.
That call flies in the face of everything we've seen defined as to what a catch is, and isn't, this season.  Back to the drawing boards, competition committee.  You've screwed this up, so fix it.  Please.
As for Zach Ertz' catch, crossing the goal line, bobble and catch again, it was eerily similar to the call that went against the Steelers' Jesse James earlier in the year.  It would be too easy to say the Patriots merely got one to go their way, and one that did not.  They shouldn't have to get away with anything.  The league needs to define what a catch is, and isn't.  What establishing yourself as a runner is, and isn't.  What a "football move" is, and isn't.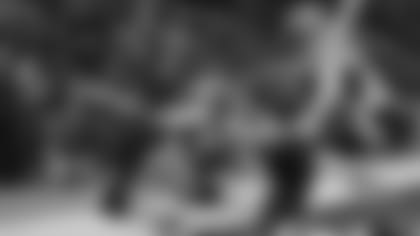 There are so many interpretations of the vagaries of this rule, the NFL has fans, media and its own officiating crews flummoxed.  If I were a Pittsburgh fan, or Jesse James, it's safe to say I wouldn't be pleased with Sunday night's ruling.
And while I don't have a real argument against the TD toss to the Eagles' TE, if Ertz' lunge into the end zone while bobbling the ball is defined as "establishing himself as a runner," then I do have some swamp land in Florida to sell you.  
Come see for yourself, my pitch is a good one.
John Rooke is an author and award-winning broadcaster, and just completed his 25th season as the Patriots' stadium voice.  Currently serving in several media capacities - which include hosting "Patriots Playbook" on Patriots.com Radio - Rooke has broadcast college football and basketball locally and nationally for 30 seasons and is a member of the Rhode Island Radio Hall of Fame and RI's Words Unlimited Hall of Fame.