I'm caught between a rock and a hard place with giving Philadelphia's Lane Johnson any more time in the spotlight than is deserved.
Yes, his Eagles won the Super Bowl.  Yes, he was a high draft choice for Philly in 2013, and he has become a very good offensive lineman.  He's earned his due for playing the game.  But he's also playing a game with us, too.
You realize, of course, that he's tweaking your nose.  Giving you the business.  Noogies on top of your head.  Or as he put it to Barstool Sports' "Pardon My Take" in an interview last week, "I just pd in everybody's Cheerios."
Johnson is a human version of a traffic jam.  He's a living, breathing example of why traffic slows down on one side of the highway, with the accident happening on the other side.  We all slow down to look at someone else's misfortune (or his bluster), like you've never seen a wreck before, and perhaps briefly feel fortunate that it's not us in that fender-bender (or worse).
Why do we do this?  And why do we pay any attention whatsoever to the knuckleheads who cause the traffic jam?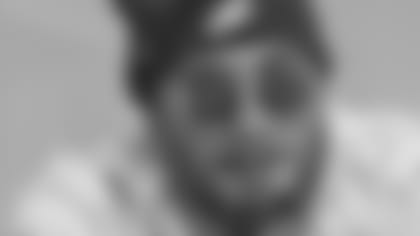 It's our way of feeling better about ourselves.  We're not them.  Whew.  And we're not Lane Johnson, either.  
Johnson seems to embrace his new role as an instigator, much like a bully likes to run roughshod over his playground.  After an initial interview with Barstool Sports where he told the podcast, "I'd much rather have fun and win a Super Bowl than be miserable and win five Super Bowls," a return appearance on the show brought out a defiant attitude.  
"Everybody in Boston, hey, I've got hate mail I still haven't read," Johnson said.  "I'm looking forward to reading it."  
It's safe to say he may be receiving it for some time, with his open-mouth-insert-foot-and-I-could-care-less attitude.  Only Johnson doesn't look at his comments that way.  Undoubtedly, he feels he's telling the truth – to an extent – based on what he's been told by a player or two about their own time in New England.  
Or, maybe it's something as simple as hearsay, merely repeating what he's overheard in a locker room.  Which isn't terribly smart, considering the way emotion can ebb and flow before and after the heat of competition.  But he's no reporter, certainly, even though he's being treated like one.
If he were interested in getting to the bottom of this alleged malfeasance – did the Patriots have any fun in winning their five Super Bowls – perhaps he could have asked two of his teammates who share his locker room?  
Chris Long and LeGarrette Blount each won rings with New England before they joined Philadelphia, and while Blount undoubtedly felt some underappreciation during his tenure, it's hard to believe he "hated" anything, given his personality.  Same holds true for Long, who was popular in the locker room, glib with his interviews and seemed to be having a heckuva time during his one year here.
No less an expert than Tedy Bruschi, who offers his expertise and insight from three of those championships for ESPN, naturally refuted Johnson's comments with a few of his own. "Over a week now and he's still talking about the team he beat," Bruschi said on TV.  "Why are you bringing up the Patriots when all you should be talking about is the celebration of your championship?
"This is the first time you've won one, and this is a sign when people just don't know how to regularly win football games."
Johnson's response, via Twitter: "Once a company man always a company man Tedy."
True.  But a company man with more rings on his hand, too.  Sorry to p* on your own Cheerios, Lane.  Traffic is moving, finally.  The wreck is beginning to clear out.
Return of Methuselah, Part II?
Considering the defensive need for speed and youthful agility, it probably doesn't make much sense to consider a return engagement for linebacker James Harrison.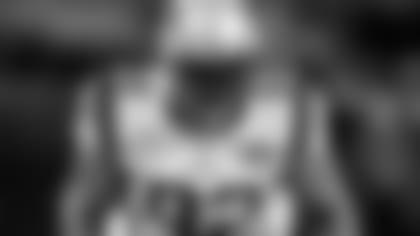 Or does it?  Harrison will turn 40 next season and has recently said he'd like to stick around for another year or two.  And the Patriots do have precedence with 40-year-olds on their roster.
The Boston Sports Journal's Christopher Price reported a source close to Harrison as saying there's a "reasonable chance" Harrison could play again for the Patriots in 2018.  Harrison played in four games, including all three playoff games for New England, after being released by Pittsburgh.  
He showed he still has gas in his tank, when there's a need to put pedal-to-metal and get after a quarterback.  Younger (but previously injured) players on the roster like Derek Rivers, Dont'a Hightower and Shea McClellin could return to some degree of success, but is there a place for a guy like Harrison to play situationally?  To mentor young guys?  
To stick it to the Steelers one more time?
Let's put it this way.  Harrison returned to Pittsburgh for former teammate Brett Kiesel's "Shear Da Beard" charity event last week, wearing Patriots gear.  And just why would he do that, facing impending free agency next month, unless there was some thought to a return?
Maybe he just decided he likes blue and red better than black and gold?
The Butler plot thickens
We still don't have any tangible answers as to why Malcolm Butler didn't play a defensive snap in the Super Bowl, and perhaps we never will.   Outside of "what's best for the football team," we're left to rumor, innuendo and theory.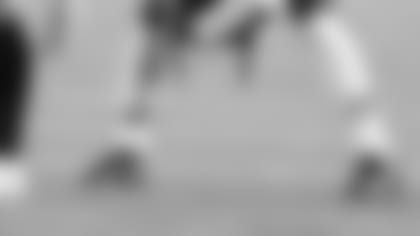 But according to NJ.com, Patriots' safety Devin McCourty says the team knew during the week leading up to the Super Bowl that Butler wouldn't play.
"We all knew he wasn't starting all week," McCourty told NJ Advance Media while attending a fundraiser.  "That wasn't a secret to the guys on the team.
"I get why people are fishing.  The guy played 98 percent of the plays," he added.  "I just hate that for him character-wise going into free agency.  It's just not true.  As far as I know, and I was there all week, not one time did anything come up."
So maybe the team knew?  Eric Rowe told reporters he didn't know he would be starting for Butler until just before kickoff.  
Defending a teammate, rather than questioning a coaching decision, appeared to be at least part of the reason for McCourty's comments to the media.  "If he decides it's hard to come back after that, anywhere he goes, the guy is a great football player and probably one of the most competitive people I've been around," he said.  "With all my guys, we're teammates and friends for life."
And that's fine.  We can buy that.  But not starting in a game is a bit different than not playing at all in the biggest game of the year, especially when there's a definite need on defense for someone to make a stop or make a play.  After all, a championship is/was on the line.  Isn't that why the game is played?  To try and win it?
Only one thing is certain, as this mystery continues to turn from page to page.  The butler is still a suspect.
John Rooke is an author and award-winning broadcaster and just completed his 25th season as the Patriots' stadium voice.  Currently serving in several media capacities - which include hosting "Patriots Playbook" on Patriots.com Radio - Rooke has broadcast college football and basketball locally and nationally for 30 seasons, and is a member of the Rhode Island Radio Hall of Fame and RI's Words Unlimited Hall of Fame.