We lost someone we all knew last week.
Maybe you didn't know Gil Santos personally, but you knew him, alright.  For more than four decades, Santos' pronounced baritone delivery grabbed your attention over the radio like few others could.  His was the voice you heard when you were maybe looking for scores, wanted results of last nights' games, hoped for news about the Patriots – or when you simply wanted to be comforted by a familiar, friendly sound.
'Authoritative' doesn't begin to describe Gil Santos' broadcast style, but it was.  'Professional' doesn't adequately describe his style or work ethic, but he was accomplished and gifted in his professionalism.  'Booming' doesn't begin to describe his voice intonation or sound, but when he spoke you knew who was speaking.
For 36 seasons and 744 game-broadcasts over the radio, Gil Santos was the play-by-play voice we relied upon to tell us a story – and even if that story ended in defeat, Gil was the one person who could put some rhyme or reason into that result and we could all feel a little bit better about it.
And when the team won?  Oh boy.  There's a reason why he's a Patriot Hall of Famer, you know.
"Angle to the left for Adam Vinatieri, 48-yard field goal attempt…set to go, snap…ball down…kick up, kick is on the way…and…it…is…good!  It's good!  It's good!  Adam Vinatieri makes a 48-yard field goal and the game is over!  The Patriots are Super Bowl champions!"
Simple.  Complete.  Exciting.  Profound.  Historic.
And most of all, memorable – his radio call as the Patriots won their first Super Bowl game in 2002.  He painted the picture for many of New England's great sports moments through his years as the Patriots' voice and through his work on WBZ Newsradio, and this one certainly stood out.
But Santos was more than just a good (actually, a Hall of Fame) broadcaster, or a friendly, familiar voice we would listen to on the radio.  He was humble.  He was a gentleman.  He was clever, witty and funny to be around.  He was the guy we'd all love to have had a beer with at the neighborhood bar, to talk sports with, and to argue with over great games and great names of the past.
There have rightfully been many superlatives shared in the media on Santos over the past few days, since his passing last week at 80 years of age.  Two of my favorites I'll reprise here, in case you missed them:
"This was a man who had all the tools of a great play-by-play barker — the extraordinary pipes, the precision timing, perfect cadence, knowledge of the game, an understanding of the significance of a given moment. He was also a sweet, down-to-earth man with a hearty laugh who never changed his demeanor whether in the company of football superstars or schleppy sportswriters." – Steve Buckley, Boston Herald
"We were in Atlanta, and Gil smoked, and of course you can't smoke anywhere anymore, and we were in a dome so you certainly can't smoke there. So Gil was smoking, and there was a glass partition in between us and Atlanta's booth. They were knocking on the glass and looking at me like, 'He's not allowed to be smoking.'
"So I talk to Gil and tell him the guys from Atlanta don't want him to be smoking anymore. And he'd say, 'Give me the Atlanta media guide.' I said, 'OK, Gil, what do you want me to look up for you?' He said, 'Just give me the media guide.'
"So he's flipping through the pages, flipping through the pages, and he gets to the thing he's looking for, and I say, 'What is it?' And he says, 'When I call him a [expletive-expletive], I want to call him by his first name.' That was Gil to a T. He called it the way he saw it.'' – Patriots Radio Network Producer Marc Cappello, as told to the Boston Globe's Chad Finn
There's the funny and witty part.  But also, the professional part too.  Gil Santos was exactly what every play-by-play caller wishes he (or she) could be.  Most in New England also knew what they had every time they tuned in.  His voice was their voice.
It was entertaining, exciting, authoritative, accurate.  Gil was the "pro's pro."
If only we could all be that way.  Come to think of it, his was the perfect voice in the rest of us, too.
The tuna gets away, again
Matt Light.  Richard Seymour.  Mike Vrabel.  Great choices for fans to consider when it comes to this year's induction into the Patriots Hall of Fame.
You can't miss, no matter who you vote for.  They all belong.  But we're missing someone else here, someone who has escaped today's consciousness, perhaps because he's already a Pro Football Hall of Famer.  Or maybe, because of the way he left New England more than 20 years ago?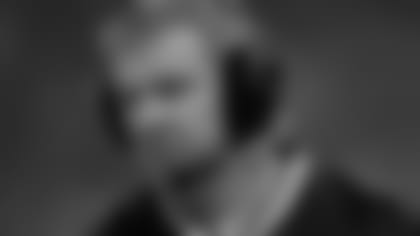 Hard feelings shouldn't be keeping Bill Parcells out of the Patriots Hall of Fame.
The man's career speaks for itself, and Canton, Ohio certainly listened.  Why can't Foxboro do the same?
As someone who has worked for this team since just before Parcells' arrival, and reported on this team well prior to its butterfly-like emergence from a cocoon, perhaps it's easier for me to advocate for his enshrinement.  I know what things were like internally at that time, and Parcells' arrival immediately brought us all hope for better days to come.
Little did we know those days would actually follow soon enough.  They were transformative, those days in the early 1990's, and without them the New England Patriots certainly would not be where they presently reside in pro sports' pantheon.
It's not out-of-the-question that if it weren't for Bill Parcells and his franchise facelift, the Patriots could have found themselves residing in St. Louis.  Or someplace else.
Maybe you don't feel like you should vote for someone who, at the time, wanted out because he couldn't "shop for the groceries."  I get that.
But you're missing the bigger picture.  The Hall of Fame is a museum, which means, it should be full of good history as well as the bad.  Or, the controversial.
This grocery store might have closed its doors a long time ago, if the Tuna hadn't caught all of us at just the right time.
Getting Gronked
Did you see where Rob Gronkowski made an appearance at Gillette Stadium this past weekend?
It had nothing to do with football, per se.  But then again, maybe it did.
Gronk made an appearance on behalf of the Supercross event held at the stadium over the weekend, in full motorcycle regalia.  Helmet, too – only one without Pat Patriot on the side.
He was fully evasive on football-related questions, which is somewhat understandable since he was most likely present on behalf of the event sponsors.  But playing 'wise guy' and responding to legitimate questions about his potential return with flippant answers – "I've got riding skills to work on" – wasn't very well received by local media.
Gronk had to know his appearance at Gillette would be met with football talk from reporters.  Wonder how his reaction was received by the Patriots' coaching staff?
And perhaps that's precisely the point Gronk hoped to make.  He's not going into the movies or the wrestling ring or into supercross racing – just yet, anyway.  He's a football player, a very talented one, and trying to make certain his current employer (and their fans) understand that he won't be around forever.
So while you've got him, pay him commensurate with other top, HOF-caliber players.  Or, risk losing him to other endeavors.  Or, maybe he's just having fun and continuing to blow off steam from the stresses of last season?
What he might be forgetting, however, is his present style ain't exactly 'the Patriot Way.'
Someone in this deal will get 'gronked,' eventually.  My guess is, the team already knows what they have, and where they want to go.
Does Gronk know what he has, and where he wants to go?
John Rooke is an author and award-winning broadcaster, and has completed 25 seasons as the Patriots' stadium voice.  Currently serving in several media capacities - which include hosting "Patriots Playbook" on Patriots.com Radio - Rooke has broadcast college football and basketball locally and nationally for 30 seasons and is a member of the Rhode Island Radio Hall of Fame and RI's Words Unlimited Hall of Fame.