With New England's 41-16 win over Denver Sunday night, Patriots head coach Bill Belichick suddenly thrust himself squarely into the realm of "all-time great NFL coaches."   Not that he wasn't there already, but going by the numbers, Coach Belichick can no longer be denied a proper place in pro football history - whether you love him or hate him.
With 270 career wins as an NFL head coach, Belichick finds himself in a flat-footed tie with one of the men long-considered to be an all-timer - legendary Pro Football Hall of Fame coach Tom Landry of the Dallas Cowboys.  He can surpass Landry with his next victory, but even so, Belichick characteristically defers any honors or attention bestowed upon him.
Just like Coach Landry used to do.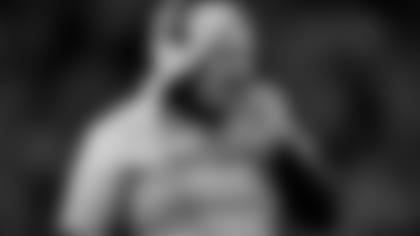 "It's flattering, but honestly, I don't think that's the story tonight," Belichick told the media after the win over the Broncos.  To win games in this league, you need great players. I've been fortunate; I've had a lot of great players, a lot of great assistant coaches and great staffs. That's really what it's about. 
"Players are the ones that deserve the credit," he added.
Of course, they are.  But the players also need someone to lead them.  To coach them, offer advice, push them physically when they need it.  They also need someone to offer a kind word, or even a harsh word whenever the situation warrants.  By all accounts, Coach Landry was much the same way.  
Compassion within the stoicism was there, somewhere.  Through a steely-eyed look or hard-set granite jaw under his trademark fedora, not much ever appeared to bother Landry on the sideline.  Ditto for Belichick, under the cover of his hooded sweatshirt.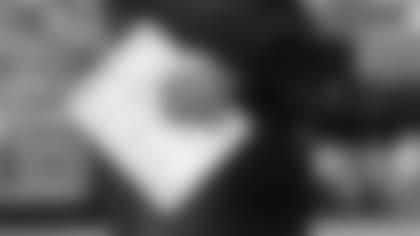 Landry once said, "There is no other way for me to work than the way I do, because our whole system demands concentration.  If you're really concentrating, you show very little emotion at all.
"I think as soon as a person breaks his concentration as an athlete he loses his effectiveness," Landry continued.
Having covered the Dallas Cowboys years ago as a younger broadcaster, it was always different to see how Landry was treated with approbation by the media while in his presence, even from the curmudgeonly columnists who loved to pick on the Pokes at the time.  Even though Dallas was on a downswing at the end of his tenure, there was more than just respect paid to the man.  Much of it was downright reverence.
Coach Landry could look right through you with his eyes - and where have we seen that look before - but he was also quick to offer an acknowledgement of your presence and noted your job to do, even if questions pointed to him were awkward or out of place.
Fast forward 30 years or so, and Belichick is in much the same arena today with fans and media alike, but with no outward sign of decline by his team.  At least, not yet.  All signs appear to point to the Patriots' coach with full-steam still ahead, perhaps even challenging the two legendary names now in front of him on the all-time wins list before he's through.
Don Shula (347) and George Halas (324) have some company at the top of the list of all-time greats.  Statistically, at least.  When you consider the environment of the present-day NFL compared to other notable coaches in history, there really is little doubt about that.
Which means the hoodie has probably supplanted the hat as an iconic fashion statement, too.  Don't you think? 
Upon further review
You just knew it wouldn't be perfect, didn't you?
Even though the Patriots undoubtedly enjoyed the Mile High win - just their 4th in the last 11 games played in Denver - coming off of the bye week shows there are still areas of improvement needed for this edition to be where it hopes to be by season's end.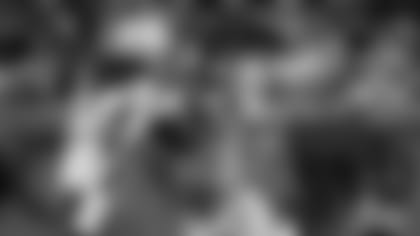 Like in the secondary, where Stephon Gilmore returned to the field after missing three games (and four weeks) in the concussion protocol.  While his primary coverage against Demaryius Thomas was solid for much of the game, Gilmore did commit a defensive holding penalty on an early 3rd and 6 incompletion, handing the Broncos a 1st down.  It was his 5th penalty of the season.  
He was also beaten for a 3rd quarter touchdown.  Same ol', same ol'?
And Denver clearly thought Emmanuel Sanders could beat Malcolm Butler early, and often.  He did.  Two targets came up big on the Broncos' opening drive, even with the defense holding Denver to a field goal.  11 targets brought about six catches for 137 yards for the game - at halftime, Sanders had 114 of the Broncos' total of 126 yards at that point.
Seeing red in the zone
Red Zone difficulties have been well-chronicled recently.  And while New England did manage to convert four-of six trips inside the Broncos' 25-yard-line for the game, two 2nd quarter field goals stalled with the ball at the Denver 7 and 10-yard lines, respectively.  
The latter drive came at the hands of special-teams' heaven - a blocked punt by Rex Burkhead - and could have been an early gut-punch.
By this calculation, the Patriots are 7-for-27 on 3rd and 4th down attempts inside the opponents' 25-yard line to this point of the season.  Touchdowns win games, field goals are mere consolation prizes - and field goals keep the opposition in those games.
Pushing forward
Short-yardage plays have also been a struggle this season for the backs and offensive line overall, although the line play against the Broncos was perhaps its' best overall performance of the season.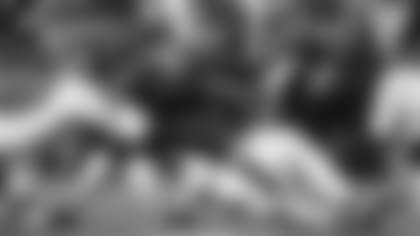 The offense, however, had three attempts and 3rd-and-1 or 4th-and-1 during the game, and converted on just one opportunity.  In the 2nd quarter alone, the running game failed on three consecutive plays needing two yards or less to convert a first down.  
Mike Gillislee's inactivity for the game was notable, if only because converting short-yardage plays was put on the shoulders (or legs) of Dion Lewis and Rex Burkhead.  Even Tom Brady was stuffed on one QB sneak attempt, usually a fait accompli.
A palace plot, or potential retaliatory strike?
We know Dallas owner Jerry Jones isn't happy with NFL Commissioner Roger Goodell.
Tell us something we don't know.  Who is?
Whether Jones' unhappiness stems from the downward-trending NFL television ratings, or the subsequent drop in advertising revenue, or even his displeasure with league office discipline handed to one of his star players (you've heard this one before, amiright?), there is the very real possibility this brewing dispute could boil over into something quite extraordinary.
While the commissioner has reportedly sought some big-time perks of his own as part of a contract re-negotiation with the league (lifetime health insurance, $50 million salary) that has not gone unnoticed by Jones and other owners, it is Jones who has threatened to sue the NFL (and some owners) over those contract negotiations.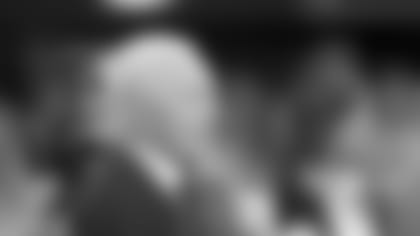 Pro Football Talk pointed out this past week that if he follows through with a lawsuit, Jones could be on the hook for all legal fees involved, which could amount to more than $10 million if he loses his case.  While that is sobering enough, PFT also pointed out over the weekend some owners are considering invoking Section 8.13 from Article VIII of the NFL Constitution & Bylaws.  
That bit of legislation authorizes the commissioner to, in effect, take Jones' team away from him and force him to sell it.  Think of it as the league's "nuclear" clause.
While that would be extreme, it also shows the depth to which Jones' influence has potentially tumbled within ownership ranks.  Some NFL owners believe Jones has leaned upon his friendship with Papa John's CEO John Schnatter to recently pull much of his advertising from the league over Jones' dissatisfied stance over teams not enforcing players to stand for the national anthem, as well as his displeasure with Ezekiel Elliott's six-game suspension now in effect.  
Did you also know that Jerry Jones owns dozens of Papa John's pizza franchises?  Which cart is pulling the horse here, and is that good business for a league that could use some goodwill?
Whatever the truth may be, it appears the NFL and team ownership around the league are in for some interesting times.  You'll recall, perhaps, Robert Kraft deciding during the Patriots' "Deflategate" dust-up that going against the league wasn't good for business overall.  Is Jones capable of coming to a similar conclusion before Armageddon potentially arrives?
As one of Jones' ex-Cowboys, Terrell Owens, once said: "Getcha' popcorn ready."  Watching two perceived villains face-off against each other could be good theater, at the very least.  
John Rooke is an author and award-winning broadcaster, and is in his 25th season as the Patriots' stadium voice.  Currently serving in several media capacities - which include hosting "Patriots Playbook" on Patriots.com Radio - Rooke has broadcast college football and basketball locally and nationally for 30 seasons and is a member of the Rhode Island Radio Hall of Fame and RI's Words Unlimited Hall of Fame.